Moda Hotel Vancouver Meets International Art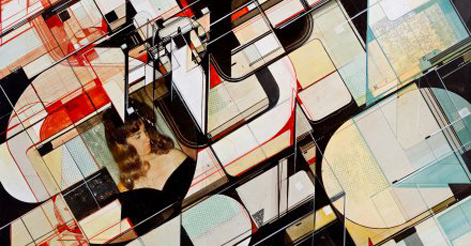 The ultra stylish Moda Hotel is adding an extra oomph to their already unique, heritage building by inviting four internationally renowned artists to collaborate on two murals that will be featured on the exterior of the hotel. The Moda Hotel is known for its design of blending old world and modern by keeping its 1908 architecture including its original mosaic tiles and hard wood flooring. To make it even more exciting, you can view the artists painting their abstract, graffiti masterpiece from March 1st to 3rd, 9am to 6pm.
The artists' works, Unintended Calculations, will be exhibited at Becker Galleries opening on March 5th.