Drink of the Week – 100 Nights Signature Cocktail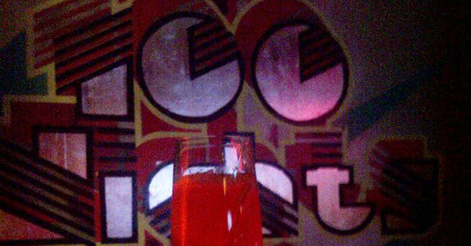 Just last night we stopped by the Yaletown pop-up restaurant for the 100 Nights grand opening party. This edgy glam rock hotspot situated in the OPUS Hotel Vancouver, was bustling with a fashion-forward crowd, pink bubbly cocktails and delicious canapés, all in celebration of the latest transformation. The walls are still graced with unique graffiti art – this time around contemporary artist Vince Dumoulin created a modern society-inspired theme. A great experience as always, a big thank you to the OPUS team for the invite!
Bar Manager Christian Matifat crafted the signature grand opening 100 Nights cocktail – a refreshing mix of Alize Red, Sourpuss Apple, Champagne and garnished with a perfectly sliced apple.
100 Nights
350 Davie Street, Vancouver BC
www.onehundrednights.ca/