Tiffany & Co. Makes Dreams Come True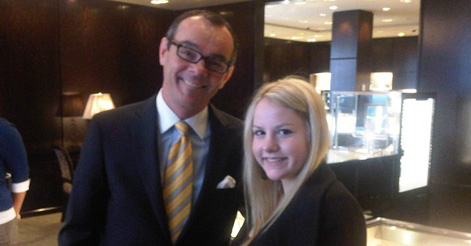 We started off the day at Tiffany & Co. making dreams come true with The Children's Wish Foundation for Lindsay Talbot. Arriving at the store by limo, Lindsay and her friends were treated to a breakfast followed by a private shopping experience where Lindsay got to pick out the piece of jewelry of her dreams. Diagnosed with cancer shortly after birth and having experienced so much ugliness, Lindsay shared jewelry from Tiffany's would be something that shines in her life. See the full story tonight on CTV News and Global BC National News.
Big thanks to Tiffany's for their generosity and we're glad to have been part of something so inspiring and meaningful.