Stylish Monday – Tiffany Atlas Collection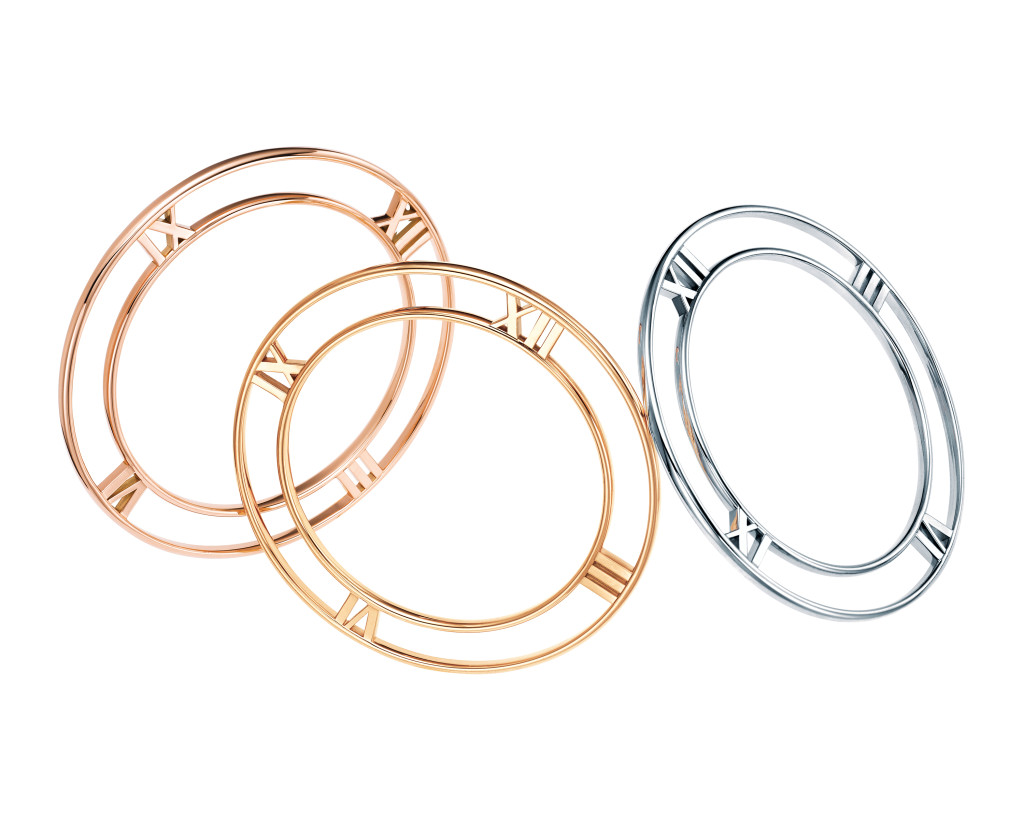 Tiffany & Co. has introduced 30 stunning new pieces to the iconic Atlas collection. We love the Atlas flat low bangles in 18 karat rose gold, 18 karat gold and sterling silver – perfect for layering! The new Atlas designs will be in stores in March but a few lucky fashionistas have already taken a sneak peek.
Tracey Drake of NICHE Magazine writes about her Atlas Collection preview. Of the new Atlas bangles, Tracey says, "I imagine that if I stacked these on my wrists with alternating rose and white gold bangles, the movement would easily be as breathtaking as a spherical ride on a Gyro." Read more at nichemagazine.ca.