Drink of the Week – Cider Cup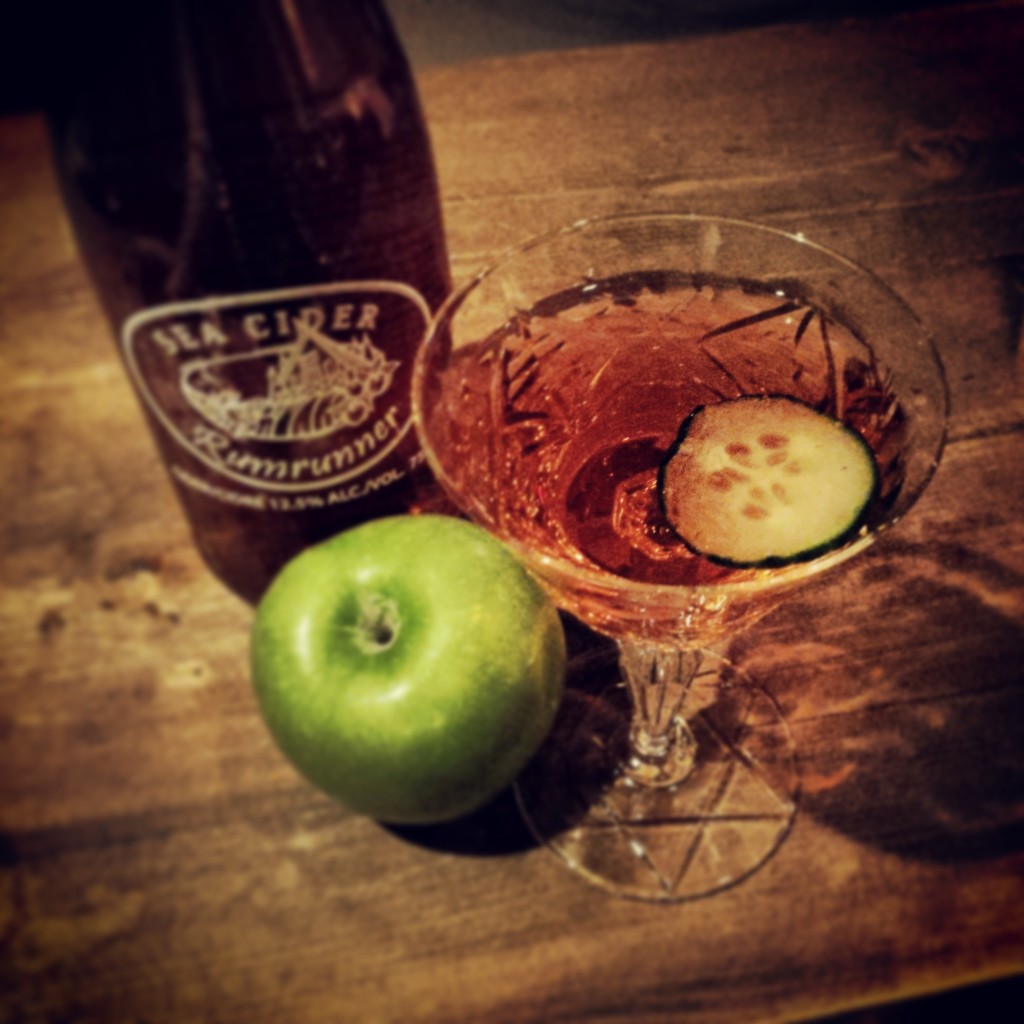 We're loving La Pentola's new spring cocktail menu featuring Head Bartender Martin Corriveau's tasty Cider Cup. Fruity and aromatic, with the crisp, refreshing acidity of apples and citrus, the Cider Cup is the perfect cocktail for spring.
Recipe:
2 oz Riesling-based vermouth, or bianco vermouth
3 swaths of lemon peel
1 teaspoon of Demerara sugar, or raw sugar
Top with 2 oz Sea Cider Rumrunner BC cider
Muddle gently the peels with the sugar for about 10 seconds, to extract the oils contained within. Add the Riesling-based vernouth and stir with ice until the sugar is dissolved. Pour into a chilled cocktail glass, and top up with 2 oz of cider. Garnish with a slice of cucumber and enjoy!