Le Creuset Introduces Stainless Steel Cookware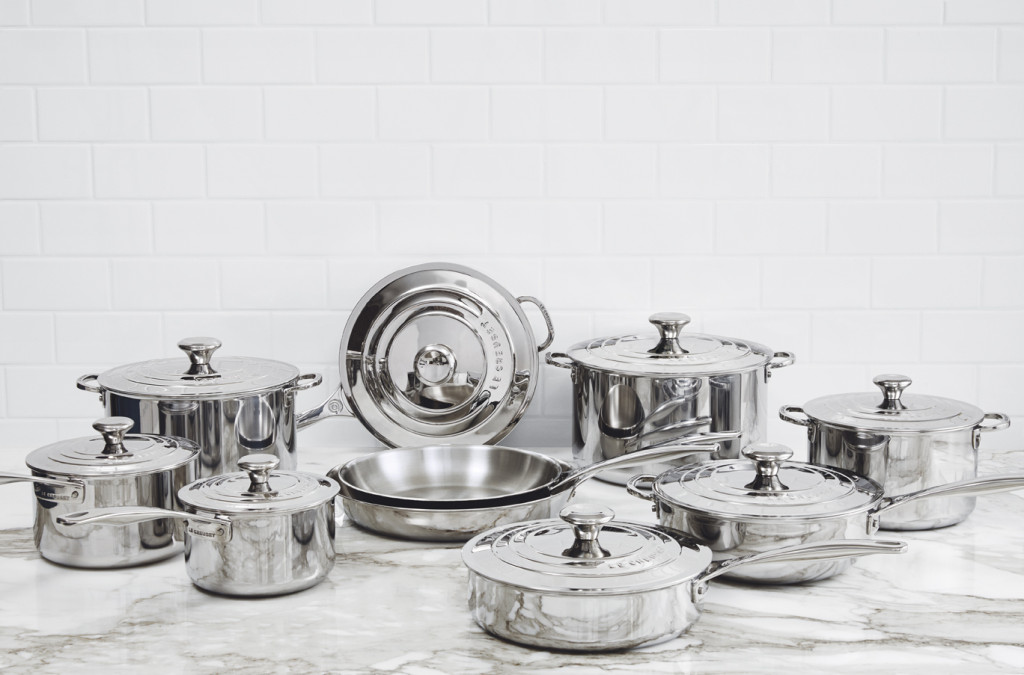 Born from the marriage of passion and function, Le Creuset's new Stainless Steel Cookware is handcrafted in Europe, combining its heritage of artisan craftsmanship, brilliant design and passion for cooking.
Since 1925, Le Creuset's original, unmistakable cast iron cookware has been setting the standard for stylish, long-lasting performance. The bold entry into the world of stainless steel cookware presents an exciting new expression of Le Creuset's legacy, that is sure to bring continued joy and unsurpassed performance to kitchens around the world.
Beautifully embossed with the iconic three-ring design, these pieces are the perfect complement to Le Creuset's cast iron products and comprehensive line of tools. Available in a full range of shapes and sizes, this exceptional cookware is ideal for everything from searing and sautéing to pan-frying and simmering – helping make joy through cooking, and creating memorable moments and new traditions with family and friends.
The Le Creuset Stainless Steel Cookware ranges from $100 to over $400 and is available at Le Creuset Boutiques and select fine kitchen stores across the country. Please visit LeCreuset.ca for more details.