World Bicycle Day
Happy World Bicycle Day! If you're staying at OPUS Hotel in Vancouver or Nita Lake Lodge in Whistler, make sure you borrow their complimentary bicycles and enjoy a day out in the sunshine!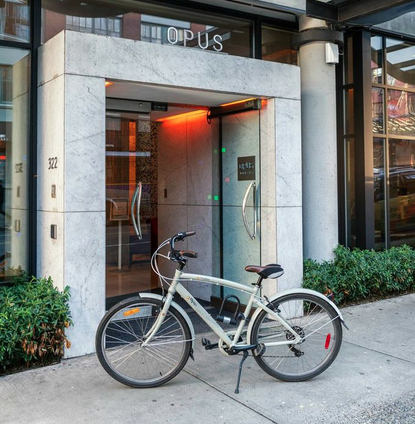 OPUS Hotel complimentary bicycle
As the sun lights up Vancouver, the city becomes one of the most beautiful places in the world and biking the seawall is a fantastic way to see the sights. OPUS Hotel is perfectly situated downtown but is only a block away from David Lam Park and the Seaside Bicycle Route that links around the city's seawall. Pack a picnic and then get on their bikes to explore Vancouver's great outdoors. The seawall is alive with strolling couples, rollerbladers and joggers; special bike lanes make for an easy ride all the way along to Stanley Park, named the world's second most beautiful city park by Travel + Leisure. Enjoy the park's greenery, visit the beaches and outdoor pools, or call in to visit the beluga whales at Vancouver Aquarium. Guests can borrow two new Urbanista cruiser bikes, which have joined the OPUS collection alongside the original two Giant cruisers and two Fuji mountain bikes. Bikes are given to guests on a first come first served basis – guests simply ask the concierge to reserve them the night before so they can plan their day out in the sunshine.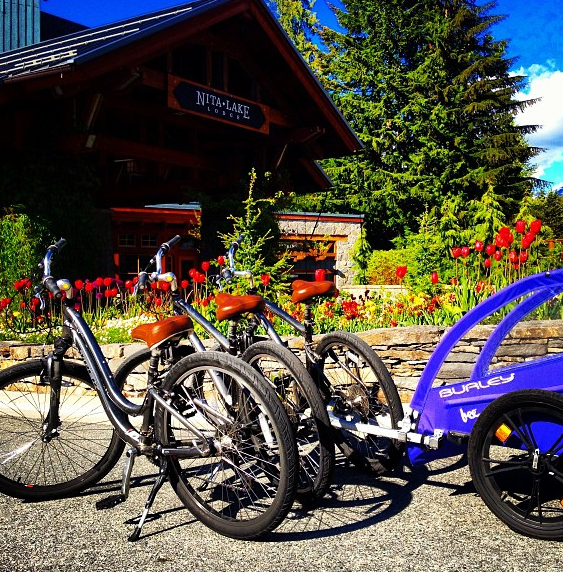 Nita Lake Lodge complimentary bicycles
Nita Lake Lodge is located in Whistler's Creekside, a 5-minute stroll to the gondola at the base of Whistler Mountain. When the snow finally melts, Whistler turns into an alpine wonderland of aquamarine glacial lakes, sparkling rivers and brilliant green mountains. Nita Lake Lodge is Whistler's only luxury lakefront property and is surrounded by mountains and forest with direct access to the 35k scenic Valley Trail. With complimentary bicycles to enjoy on the Valley Trail, slip out for an afternoon ride around Nita Lake when the mountain air is at its freshest – and the lake at its most serene! Nita's complimentary bicycles are given to guests on a first come first served basis, for 2 hours at a time. There are 10 Trek bikes, all 3-speed, comfortable, similar to cruiser bicycles and so are suitable for most riders. Nita Lake Lodge offers 2 ladies-style bikes as well as a chariot for children. All of the bicycles are maintained by a local bike shop on a weekly basis.