Tinhorn Creek Vineyards Launches New Shipping Service to US Residents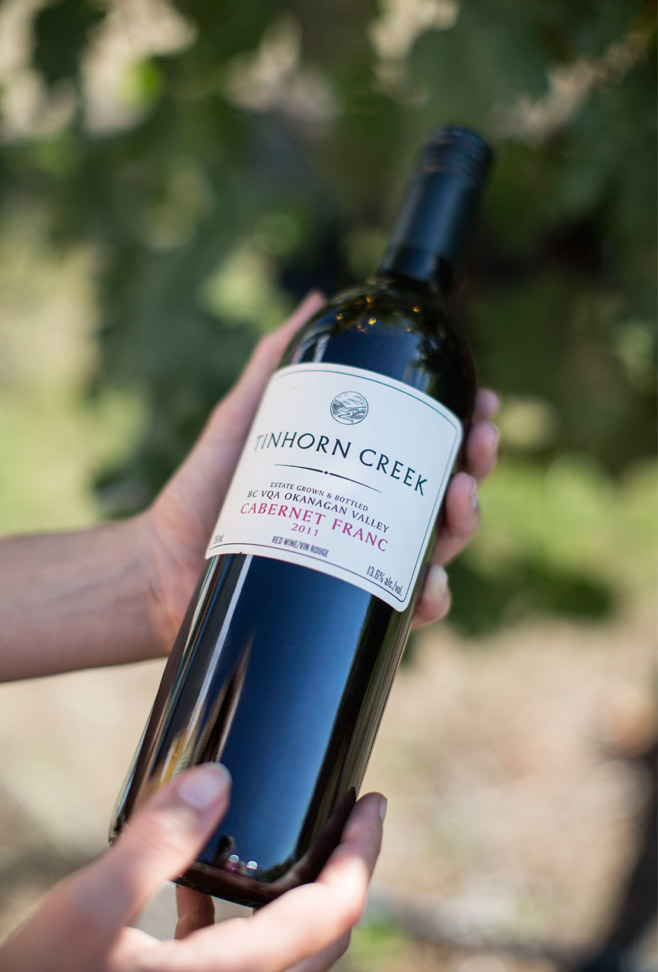 Tinhorn Creek Vineyards, in British Columbia's South Okanagan valley, is pleased to announce a new service that allows its award winning wines to be ordered directly from the winery and then shipped to addresses across the US.
This new service benefits not only American visitors to Tinhorn Creek's tasting room, who can now arrange for their new discoveries to be shipped home, but also Canadian enthusiasts who want to share their favourite Tinhorn Creek wines with others across the border.
Six select Tinhorn Creek wines that showcase the region's distinct winemaking style and terroir have been chosen to launch this program:
2013 Pinot Gris – a great summer sipper that's just been released, bursting with aromas of citrus and tropical fruit with underlying notes of honeysuckle.
2013 Gewürztraminer – 100% Gewürztraminer with subtle aromas of rose petals, lychee, pink grapefruit and spice.
2013 Oldfield Series 2Bench White – Tinhorn Creek's premier blend of five different whites, crisp and clean with pear and stone fruit aromas on the nose, and a citrus and apple palate.
2011 Cabernet Franc – textbook Cabernet Franc from the Okanagan with lovely fresh red fruits, minty herbs, sage, blackcurrants and spice.
2010 Oldfield Series Merlot – artfully crafted merlot, smooth and luscious, with flavours suggesting cherry and raspberry coated in dark chocolate.
2010 Oldfield Series 2Bench Red – a traditional Bordeaux-style blend of Cabernet Sauvignon, Merlot, Cabernet Franc and Petit Verdot with lots of rich, crowd-pleasing berry and plum fruit.
Consumers in the US can visit http://usshop@tinhorn.com shop directly from Tinhorn Creek's website in US dollars, a minimum of 12 bottles per order is required and consumers may order 'A Taste of Tinhorn' mixed case with two of each of six select wines currently available, or make up their own preferred mix. A delivery fee of $29.95USD is applicable, however there are no additional tariffs, fees or customs duties to pay, it's all included. Shipping is permitted to 34 states in the US including: AZ, CA, CO, CT, DC, FL, GA, IA, ID, IL, IN, KS, LA, ME, MI, MO, MD, MN, NC, NE, NM, NV, NJ, OH, OR, SC, TN, VA, VT, WA, WI, WVA, WY.
For more information, tasting notes, ordering and pricing call 1-888-484-6467 or visit the website at www.tinhorn.com.