Cathay Pacific Appoints New Manager, Cargo Sales and Service, Central Canada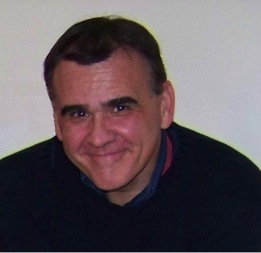 Cathay Pacific is pleased to welcome Keith Stanley in the new role of Manager Cargo, Sales and Service, Central Canada responsible for all aspects of the airline's freighter operation out of Calgary.
Originally from the United Kingdom, Keith brings with him almost 40 years of experience in the airline industry having worked for various operations out of New Zealand, the United Kingdom, United Arab Emirates and Canada. He joins Cathay Pacific having previously held the role of Cargo Business Development Manager for Calgary International Airport and, before that, Emirates Airline's Cargo Manager for Canada.
Fred Ruggiero, Cathay Pacific's Vice President Cargo, Americas said "We are pleased to announce Keith's new role as Manager, Cargo Sales and Service, Central Canada overseeing an increasingly important part of the business. His extensive cargo experience and strong customer service drive will bring strength to our team and we look forward to him leading the efforts to grow the business of our twice-weekly freighter service between Calgary and Hong Kong."
The recently launched twice-weekly Calgary/Hong Kong service is operated by the largest and most technologically advanced commercial freighters, the Boeing 747-8F, providing one of the fastest and most convenient ways to move time-sensitive freight between Canada and Asia. The airline's other freighter destinations in Canada are Vancouver and Toronto.
During his spare time Keith is an accomplished musician and is proud father to two children William and Harriet; as well as husband for almost 30 years to his wife Lesley. He spends a large amount of time supporting his son who represents Canada internationally as a blind paralympian who competed as a track athlete in the 100 and 200-metre distances, and now represents Canada as a track and road tandem cyclist. His daughter, an illustrator, recently had her first children's book published.