Cocktail connoisseur Cooper Tardivel's top tips for 2016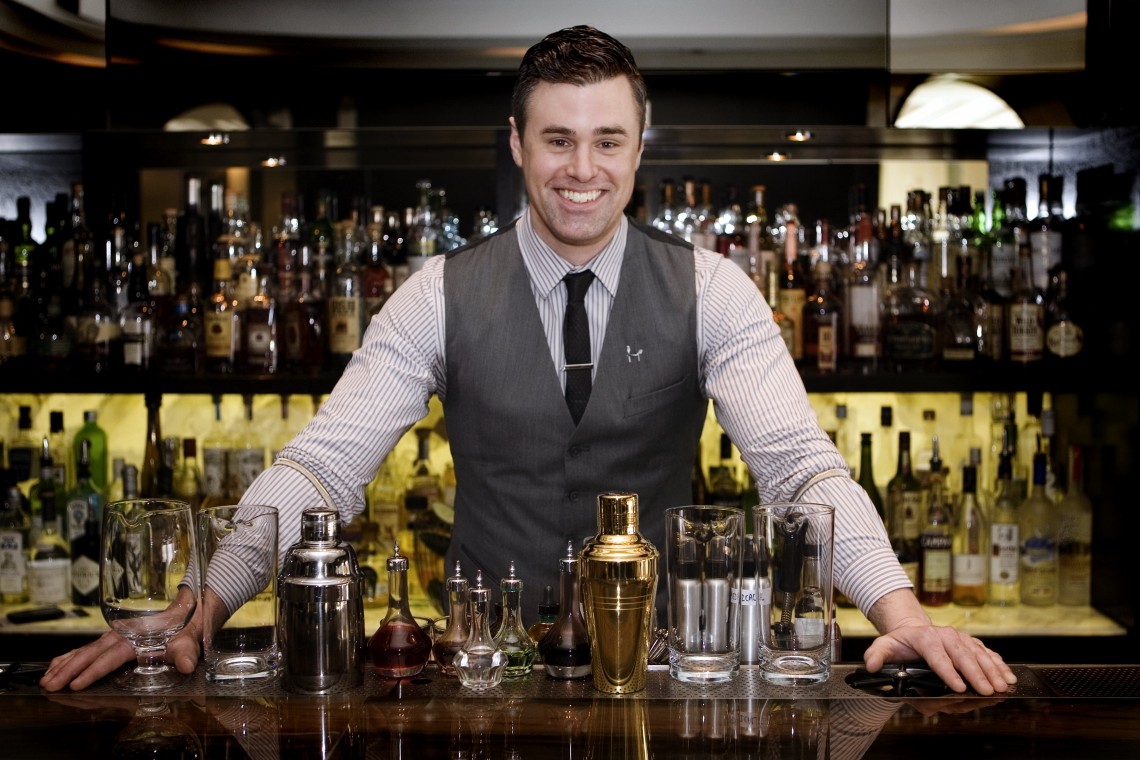 Hawksworth Cocktail Bar's resident expert Cooper Tardivel is here to tell us his favourite tipple and let us know what's new on the Vancouver cocktail scene for 2016…
What's your favourite cocktail?
"It's impossible to pick one solitary cocktail as my favourite: it's like picking a favourite child. However, one of my all-time favourites, and one that I always order when I sit at a bar for the first time, is the margarita. It's my bartender litmus test because, in my opinion, it's the cocktail that's easiest to make poorly and it's the most difficult to make well because its genius lies within a delicate balance that is often taken for granted.
"It has been misrepresented and bastardized for decades: in blenders with corn syrup sweeteners and tropical juices; in all-inclusive resorts and backyard house parties; and subsequently quality, traditional margaritas (with tequila, orange liqueur/curaçao and fresh lime juice) remain scarce.
"The history of the margarita is an interesting one. The category of sours (spirit, lemon juice/sometimes egg white) were popular in the mid-1800s before the category known as a "daisy" cocktail (spirit, lemon juice, orange liqueur and a small splash of soda). Brandy, whisky and gin daisies were popular as early as 1866, but in 1929 tequila daisies from Mexico were being served in Syracuse, New York and consisted of tequila, orange liqueur and lime juice (as lime was more accessible than lemon in Mexico). This is significant because the Spanish word for 'daisy' is 'margarita'."
What's in store for 2016?
"Recently I've been enjoying working with sherry and amaro. They're both great because they are full of flavour and vary depending on which producers they come from. Also, their low alcohol volume allows a lot of play without making the cocktail too 'hot' and unpalatable.
"As for trends, I believe we as bartenders have (hopefully) moved passed/above corny trends and are now more focused on educating ourselves on quality spirit production and their role in crafting well-balanced cocktails.
"With Hawksworth running full steam and our new restaurant venue due to open early spring 2016 I have many new cocktail ideas bouncing around in my head. The new space will be for food-friendly, approachable cocktails, which will open the doors for Hawksworth to offer an even more refined, intimate cocktail experience than it currently does. Both are very exciting cocktail programs in entirely different ways."