Tinhorn Creek Vineyards releases first vintage of Golden Mile Bench Oldfield Series Chardonnay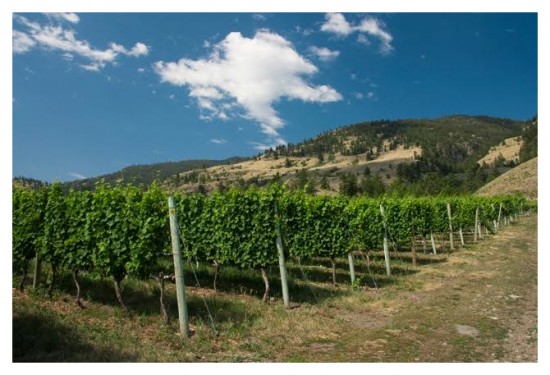 Tinhorn Creek Vineyards will release its first Golden Mile Bench Oldfield Series Chardonnay on May 1, 2016. Since 2009 Tinhorn Creek's CEO and president Sandra Oldfield has been closely involved in efforts to create British Columbia's first sub-appellation, the Golden Mile Bench, located on the western side of the Okanagan Valley opposite the Black Sage Bench just south of Oliver.
"The unique soil of the Golden Mile Bench is very rocky as it comes from the mountain ridge behind the bench, not from glacial deposits like most of the valley," says Tinhorn's Winemaker Andrew Windsor. "The new Oldfield Series Chardonnay has a deep golden colour from its long and gentle aging in oak. The nose jumps out of the glass with intense honey comb, white flowers, caramel and citrus fruit. It has immense palate weight while retaining a lovely linear and fresh citrusy flavour. The balance is incredible. The palate delivers in waves, honey, lemon, marzipan, biscotti, and pineapple. It keeps coming, layer after layer, and the finish seems to last forever."
In March 2015 the new sub-Designated Viticultural Area (DVA) of the Okanagan Valley DVA was granted by the BC government, recognizing the Golden Mile Bench's unique terroir due to its unique rocky soil and micro-climate that benefits from morning sunshine and afternoon shade, making it cooler than the eastern side of the valley.
There will be limited availability for this first release – join Tinhorn Creek's "Oldfield Club" to get your hands on a bottle or look out for it on select restaurant's wine lists – including Miradoro, the recent winner of Vancouver Magazine's Best Winery Restaurant Gold award for the fifth consecutive year.
For more information about Tinhorn Creek Vineyards wines and events, call 1-888-484-6467 or visit the website at www.tinhorn.com.