Walk for Water fashion gala raises funds and awareness for The Obakki Foundation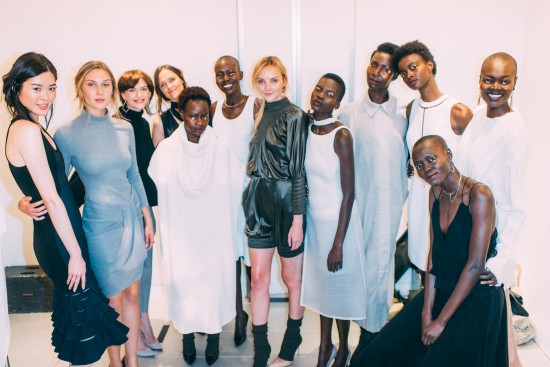 It was a packed house last night as The Obakki Foundation, in partnership with Holt Renfrew's H Project, held their Walk for Water fashion show to raise funds and awareness for their clean water projects in South Sudan. Vancouver's best dressed came together at Holt Renfrew for an incredible evening of wine, food and shopping; followed by inspiring speeches, live music and a fabulous runway show.
All ticket proceeds and 10% of Holt Renfrew sales from the evening will go towards The Obakki Foundation's ongoing work to bring clean water to South Sudan through the drilling and monitoring of water wells in small villages. Founded in 2009 by Vancouver-based fashion designer Treana Peake, the Foundation has improved the quality of life for over one million people through its work. Last night South Sudanese models and musical guest Emmanuel Jal shared their inspirational stories, and top models from both Canada and South Sudan graced the runway to highlight the importance of water projects in the newfound country.
"All of the work over the past few weeks was worth it to see how many people came out to support a cause that I believe in so deeply. I hope it shows that having fun and doing good for the world are by no means mutually exclusive," says founder Treana Peake. "The success of this event is due to everybody involved: from the models who somehow found the time in their insane schedules to participate, to the amazing volunteers and the many sponsors of the evening. The event would not have been what it was without each person's hard work and dedication to the cause.".
The Obakki Foundation would like to extend its sincere thanks to the many sponsors and supporters of the evening, including Hawksworth Restaurant, Stone'd Wines, Benjamin Bridge, the Georgia Straight and the Fairmont Pacific Rim.