People We Love :: Tamara Taggart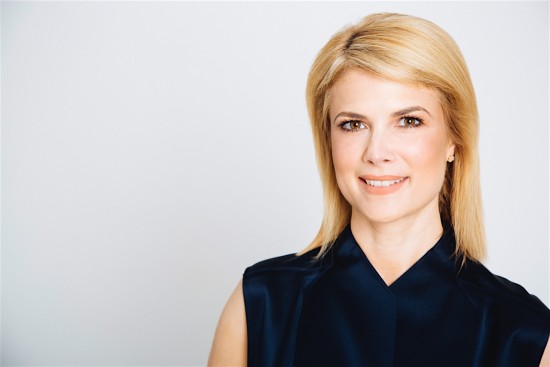 A journalist and advocate, CTV News at Six's anchor Tamara Taggart has had an illustrious award-winning TV career that has seen her report on Vancouver's most important issues. We love her commitment to the community, which extends to causes close to her heart that she has helped raise millions of dollars to support. Working mom of three Tamara also finds plenty of time to spend with her family – husband David Genn, son Beckett and daughters Zoë and Poppy  – and documents their adventures on her beautiful Instagram account.
What would your ideal day in Vancouver be like?
An ideal day in Vancouver is a day at the beach or in the forest with my family! Any chance that we get, my husband and I will load up the car with our kids and puppy, George, to go for a walk and get some sushi for lunch. We'll then spend the rest of the afternoon in our backyard. We're homebodies at heart and live in a neighborhood where people drop by all the time. It's fun to just hang out at home with the doors wide open and have our children running in and out of the house.
Where's your favorite place to take the kids in Vancouver?
We love to visit Grammy out near Crescent Beach. We'll grab the kids an ice cream and watch the sunset by the water.
What advice would you give other working moms for balancing family and career?
Balance is a fine art that nobody actually perfects. One of the greatest challenges is trying to perfect it, so I don't bother! Throughout the years, I have learned to accept that all the balls don't always stay in the air – and that's okay. I try to remind myself that the chaos of life, career, and kids – they're all just a moment in time. We should try and enjoy even the toughest of times because that's what life is all about. Oh, and I drink a lot of coffee!
You're very involved in charitable work, can you tell us more about Hope Starts Here Campaign and the Inspiration Gala?
I'm a firm believer in giving back to the community and helping those that need a hand. We will all need a hand eventually.  We're just wrapping up the Hope Starts Here Campaign, something I've been chairing for the past three years. So far, we have almost reached our goal of $17 million for the Newborn Intensive Care Unit at BC Women's Hospital. That money was put towards new equipment, which is now saving thousands of babies lives every year. Our whole team is incredibly proud!
I also chair the Inspiration Gala for the BC Cancer Foundation – this is my third year. So far, I've helped raise $10 million. This October 29th, the 2016 Inspirational Gala will raise funds for treatment for Neuroendocrine Tumours (NETs). I'm happy to contribute where I can.
You have a beautiful Instagram account, do you have any tips for taking great photos?
My favourite place to shoot is on my white sofa in front of my white wall, right by the window.  My kids bring colour and energy to the picture – they're my favourite subjects! A few of my favourite apps are Afterlight or PicTapGo – they help to enhance colours and brightness. I'm a fan of consistent feeds – feeds that show a theme with family, fashion, food, or all of the above!
Learn more about Tamara at tamarataggart.com