Louise Lalor joins Tinhorn Creek Vineyards as Manager of Finance & Administration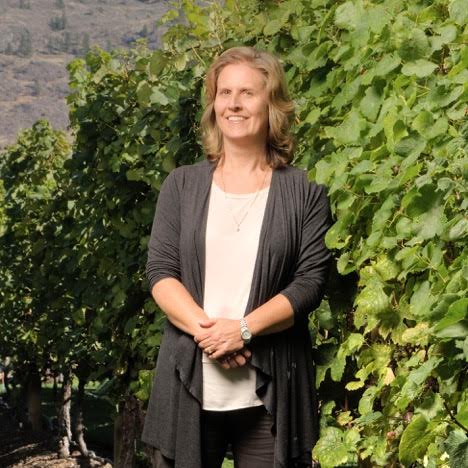 Oliver, BC (December 12, 2016) – Tinhorn Creek Vineyards is pleased to announce the appointment of Louise Lalor as Manager of Finance & Administration at the winery. British-born Lalor was educated in the UK before she left to work in Europe, eventually settling in Canada and gaining her CPA designation as an Accountant.
Lalor grew up working in a family-run business, so she understands the many challenges involved. She brings with her a passion for enjoying wine in addition to international work experience including a three-year stint working at the Food & Agriculture Organisation of the United Nations in Rome, Italy.
Responsible for overseeing the finances and human resources of the winery, Lalor was keen to move to BC from Alberta to work in the hospitality, tourism and wine industry. "The team at Tinhorn Creek are fun, smart, enthusiastic and passionate about what they do – it's a powerful combination," says Lalor. "I love to have a view of the whole business, not just the numbers, and help pull all the pieces together to grow the business."
Now settled in Penticton, Lalor hopes to continue to grow the company through developing Tinhorn's people and its wines. Outside of work she enjoys exploring her new home with her family and dog. The free-spirited mom of three likes to play soccer, experiment with new recipes and visit her children who are based in New York and Edmonton.
For more information about Tinhorn Creek Vineyards, visit http://www.tinhorn.com.