OPUS Hotel Vancouver recognized with prestigious Forbes four-star rating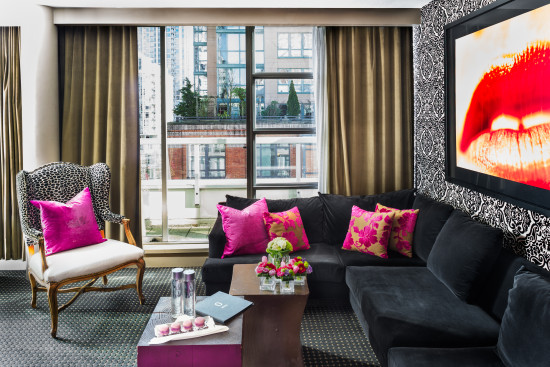 Vancouver, BC (February 22, 2017) – Forbes Travel Guide today unveiled its annual Star Rating list, naming OPUS Hotel Vancouver as a Forbes Travel Guide Four-Star hotel for the fifth consecutive year. OPUS Hotel will be showcased with all of the Star Rating recipients on ForbesTravelGuide.com.
Situated in the heart of Vancouver's see-and-be-seen neighbourhood of Yaletown, OPUS Hotel Vancouver remains a leader in redefining the boutique hotel experience. OPUS is showcased by vibrant design, sophisticated style, and intuitive service bringing contemporary innovation to life.
"We are truly honoured to have been awarded a Forbes Four-Star rating for the fifth year running," says Nicholas Gandossi, General Manager of OPUS Hotel. "This prestigious accolade is shared with the entire OPUS Hotel team and reflects the hard work and tireless dedication of many individuals, my thanks goes out to all of them."
OPUS Hotel Vancouver is proud to be part of the luxury travel ratings that have been the gold standard in the hospitality industry since 1958.
"We are delighted to recognize the 2017 Star Rating recipients, an exceptional collection of hotels, restaurants and spas that demonstrates a strong culture of service," said Gerard J. Inzerillo, Chief Executive Officer of Forbes Travel Guide.
"In an online environment of confusion and clutter, Forbes Travel Guide is the most trusted source of information to assist guests in making informed decisions," Inzerillo said. "These properties, the largest and most global group in the company's history, achieve an impeccable standard of excellence in hospitality, underscoring our overall mission of positively contributing to the international tourism industry as well as individual hotel experience. We are proud to congratulate everyone associated with the prestigious properties recognized today."
For a detailed explanation of how Forbes Travel Guide compiles its Star ratings, visit www.forbestravelguide.com/about/ratings.
Connect with Forbes Travel Guide:
Instagram: www.instagram.com/ForbesTravelGuide 
Twitter: www.twitter.com/ForbesInspector
Facebook: www.facebook.com/ForbesTravelGuide