Tinhorn Creek Vineyards Announces New Branding for Premium Tier Wines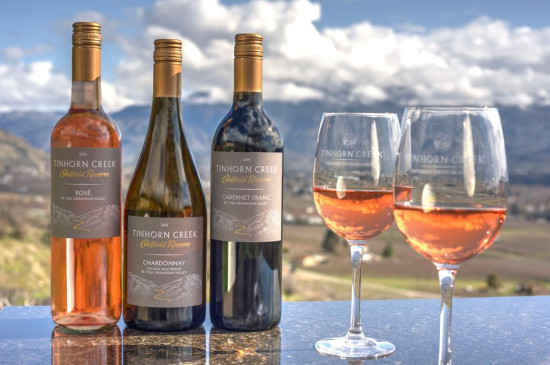 Oliver, BC (

May 3, 2017

)
–
Tinhorn Creek Vineyards
is excited to introduce its new Oldfield Reserve brand, along with a refresh of the Tinhorn Creek varietal series labels.
Oldfield Reserve replaces the previous Oldfield Series; communicating an evolution of the brand and reflecting the quality and sophistication of Tinhorn's top tier wines. The update also demonstrates a clear distinction between Tinhorn Creek's premium wines and the Tinhorn Creek varietal series, which has also undergone a label revamp that speaks to Tinhorn's modern, fresh approach.
"The philosophy behind the varietal tier and Oldfield tier has always been 'best of grape' for the former and 'best of site and winemaking' for the latter," says Jan Nelson, Sales & Marketing Manager at Tinhorn Creek Vineyards. "We hope our new labels underscore this differentiation, whilst letting the wines speak for themselves. The Oldfield Reserve label now has a more luxurious feel that speaks to the elevated quality of our premium line, while the new look of our entire portfolio also marks Winemaker Andrew Windsor's first Oldfield Reserve wines to market."
The Oldfield name is still prominently displayed to express the continuity of the brand and its rich history. Since experiencing her first "crush" at Tinhorn Creek in 1995, past Winemaker Sandra Oldfield remains actively involved as the winery's CEO. Sandra was recently recognized by
WXN
as one of the country's most powerful female entrepreneurs in the Trendsetting and Trailblazing category, with more than 20 years of winemaking and leadership in the BC wine industry under her belt.
Andrew Windsor joined the team in 2014 and has worked tirelessly and collaboratively with the winemaking team and Viticulturist Andrew Moon to produce the latest releases of both the new Oldfield Series Reserve wines and the Tinhorn Creek varietal series wines. "I'm very proud of the wines that are in the market now, and of all the hard work our team has put into making them," says Windsor. "The 2014 vintage reds look great and I'm particularly proud of the Syrah, which is probably one of the finest wines I've ever been a part of making. It's a varietal that I'm very passionate about. The Bordeaux varieties are also excellent; with only the best wines going into the small production of the Oldfield Reserves, they are built to last and I suggest stocking up on them."