Cause We Care creates Family Forward Fund with $100,000 donation to Ray-Cam Community Association daycare programs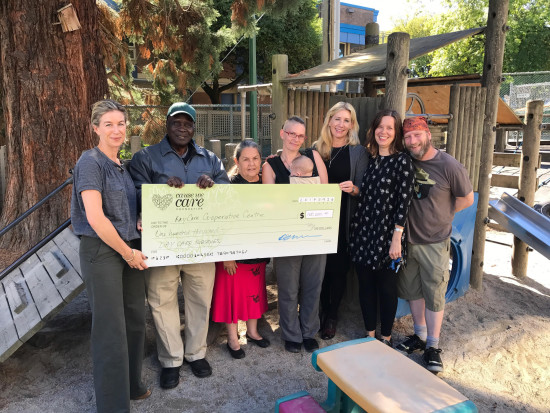 Funds will go directly toward subsidizing day care programs for 40 children (aged 2½ to 6 years old) for a 12-month period. Ray-Cam's licensed daycare program provides a hot lunch and snacks as well a range of inclusive activities that offer children the opportunity to paint, dance, problem solve, socialize and learn with friends and peers. The support of this program enables their mothers to return to the workforce and support their families.
"We believe the strongest investment lies in giving mothers the necessary tools to support their families and the Cause We Care Family Forward Fund aims to do just that." says Andrea Hill, founder of Cause We Care Foundation. "While fostering a stimulating and educational environment for children, it will also free up time and resources that are vital in helping single mothers achieve sustainable financial independence."
"Ray-Cam Community Association is excited to be partnering with Cause We Care Foundation to create the Family Forward Fund in our community' adds Kate Hodgson, Ray-Cam Co-operative Centre. "The Cause We Care Family Forward Fund provides opportunities to parents who don't qualify for Provincial subsidy but are working poor and who can only stay employed through access to childcare. This fund will assist them in staying employed by knowing their children are safe and cared for in licensed childcare spaces."
In line with Cause We Care's longstanding commitment to helping women and their children to develop life skills within a safe and nurturing environment, the Family Forward Fund will impact many lives for the better. The fund provides hope, opportunity and positive connections for those families facing multiple barriers. For more information, visit 
www.causewecare.org.