OPUS Hotel presents preview of world-renowned artists Jason Dussault and Raphael Mazzucco's new collaboration 'No Home'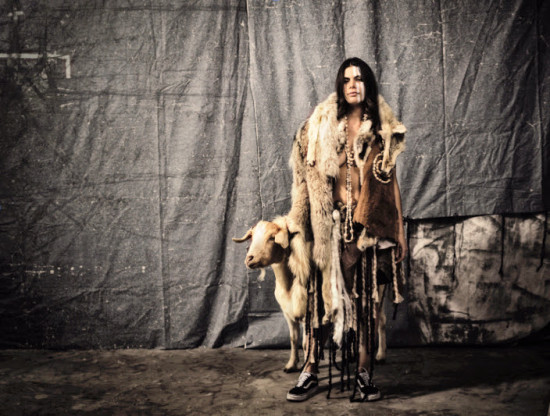 Media Advisory:
What: Join OPUS Hotel and acclaimed artists Jason Dussault & Raphael Mazzucco for a media and VIP preview to celebrate a unique collaboration of styles and mediums. The collaboration — a blend of photography, paint, and mosaic tile work — is described by Dussault as "a powerful pictorial of a dystopian future that reveals humanity's deepest fears, and yet at the same time, highlights our collective strength and determination to survive."
Who: Both artists are natives of Vancouver; Raphael is now based in New York City and Jasonlives between the two cities; his art is currently on show at the Hoerle-Guggenheim Gallery in New York. Jason Dussault works in distinctive ceramic mosaic form and Raphael Mazzucco is known internationally for his arresting photography, which has taken the fine art world by storm and has also graced the cover of Sports Illustrated and appeared in the Victoria's Secret Coffee Table Book.
When: Friday, November 17 from 5pm-8pm
Where: OPUS Bar, OPUS Hotel, 322 Davie Street, Yaletown
Why: Dussault's impactful three-by-four-foot mosaic of Justin Trudeau is currently on display at OPUS Hotel's La Pentola restaurant and OPUS Hotel has been proud to push the envelope of creativity since opening 15 years' ago in the heart of the then-emerging neighbourhood of Yaletown. Since opening the hotel has had a mandate to support local artists (#opusloveslocal) and create a dialogue to take the guest experience to another level. Named the Best Hotel in Downtown Vancouver by Conde Nast Traveler recently, OPUS Hotel Vancouver, a hub for creative types and the artist community, is proud to present an exclusive preview of this exciting collaboration before 'No Home' opens on November 23, 2017 at Masik Studio, 69 West 3rd Avenue, Vancouver.
Contact: For media RSVP, interviews and artwork viewing opportunities
Annabel Hawksworth, annabel@hawksworth.ca T 604.609.6678
For more information about the collaboration visit jasondussault.com/nohome
About OPUS Hotel Vancouver: Uniquely stylish and always fresh, OPUS Vancouver is showcased by vibrant design, sophisticated style, and intuitive service bringing contemporary innovation to life. OPUS remains a leader in redefining the boutique hotel experience, situated in the heart of Vancouver's see-and-be-seen neighbourhood of Yaletown. Located in OPUS Vancouver is the city's award-winning Italian restaurant La Pentola and social hot spot OPUS Bar. A Forbes four-star rated boutique hotel for five consecutive years, OPUS Vancouver's additional accolades include being named to the Condé Nast Traveler 2017 Readers' Choice Awards, Best Hotel in Vancouver and Best Urban Hotel, 2018 Condé Nast Johansens Award for Excellence. vancouver.opushotel.com