ANDREA THOMAS HILL NAMED COMMUNITY CHAMPION AT YWCA WOMEN OF DISTINCTION AWARDS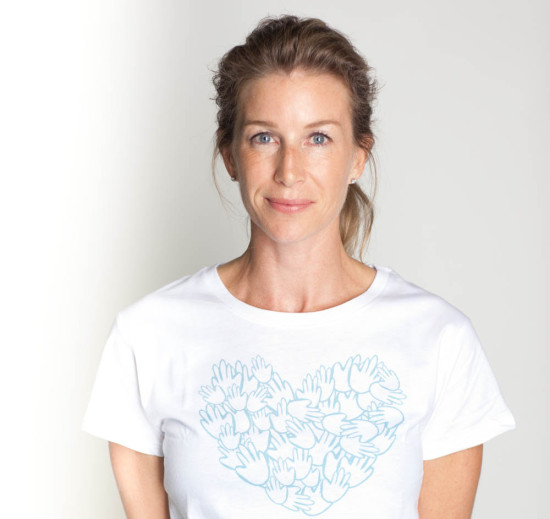 Cause We Care Foundation's Andrea Thomas Hill was honoured to be named Community Champion at the 35th annual YWCA Women of Distinction Awards, which were held at the JW Marriott Parq Vancouver last Thursday June 7th. The awards ceremony drew over 1,200 guests, who gathered to honour women in leadership roles across a range of industries, all of whom were celebrated for their outstanding contributions to the community.
Recognized nationally, the YWCA Women of Distinction Awards (WODA) honour extraordinary female leaders, whilst also highlighting YWCA programs and services that improve the lives of thousands of people each year across Metro Vancouver. The Community Champion is one of 13 award categories and, according to the WODA organizers, this award specifically recognizes: "The work of an individual who has personally identified a local community need or issue and initiated meaningful change, dedicating her own time and resources to champion her cause. She has made a significant and sustained difference in Metro Vancouver, is a source of strength and heart in her community and is able to harness the time, talent and capacity of others."
While accepting the award, Andrea took time to recognize and congratulate fellow nominees, as well as acknowledge the support of her family and other Cause We Care board members: "I am truly honoured and humbled to have received this recognition and to be in such incredible company amongst this evening's other nominees," says Thomas Hill. "I'm proud to have been able to make a difference in the lives of others through the work we do at Cause We Care and want to thank all those who have been on this journey with me including my valued board members and our many donors, sponsors and supporters."
Andrea Thomas Hill founded Cause We Care Foundation in 2007, to support single mothers and their children to enable them to lead more fulfilling, empowered and independent lives. Under Andrea's leadership, Cause We Care Foundation committed $1.5 million to build YWCA Cause We Care House, has distributed more than 8,000 care packages to single mother-led families and donated more than $1.9 million to programs and initiatives that support single mothers and their children.