Magnolia Hotel & Spa recognized as #6 Top Hotel in Canada in the Condé Nast Traveler 2018 Readers' Choice Awards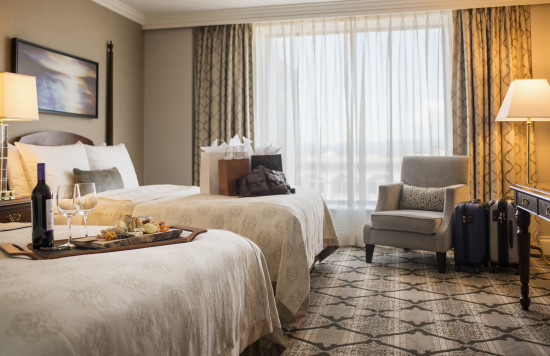 Victoria's Magnolia Hotel & Spa is thrilled to be announced as the #6 Top Hotel in Canada (with a score of 97.06), and leading hotel on Vancouver Island, in the Condé Nast Traveler 2018 Readers' Choice Awards, announced earlier today.
"This is an incredible way to round out a landmark year at the Magnolia Hotel & Spa and we are honoured to be recognized by one of North America's leading travel authorities," said Bill Lewis, general manager of the Magnolia Hotel & Spa. "Not only did we open our own restaurant, The Courtney Room in the spring and receive a coveted place in the enRoute Best New Restaurant 2018 contenders list, we are also celebrating the hotel's 20th anniversary on October 15th, with a dinner in partnership with Champagne Taittinger."
The Magnolia Hotel & Spa placed among some impressive company, including Fogo Island Inn (Newfoundland, #1 / 98.39), Rosewood Hotel Georgia (Vancouver, #5 / 97.62), Thompson Toronto
(Toronto, #18 / 93.73).
According to Condé Nast Traveler editors: "It's the little things that set apart this swanky spot abutting Victoria's Inner Harbour and downtown. Like those trademark metallic tubes of L'Occitane products for weary business travelers, fluffy signature robes for which we'd happily jet cross-continent, and, of course, the bittersweet pillow treats that quickly diffuse any travel grumpiness. Rooms are spacious smoke- and pearl-hued… we suggest you splurge for a diamond signature corner room, with high ceilings and a gas fireplace, and front-row views of the impressive, stone-clad Parliament building (especially charming when it's lit up at night)."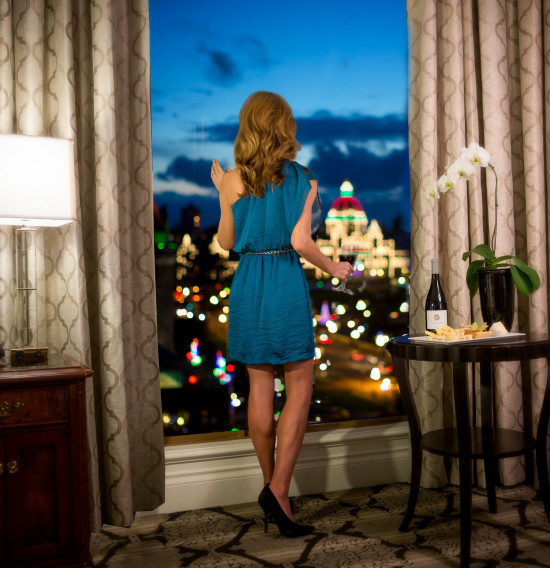 The city of Victoria received recognition as #14 Best Small City and Vancouver Island ranked #4 Best Island North America. The Magnolia Hotel & Spa team would like to congratulate Tourism Vancouver Island and Destination Greater Victoria, as well as the Oak Bay Beach Resort (#12 / 95.76) and The Fairmont Empress (#19 / 93.66).
The Condé Nast Traveler Readers' Choice Awards are the longest-running and most prestigious recognition of excellence in the travel industry and are commonly known as "the best of the best of travel." Nearly half a million Condé Nast Traveler readers submitted a recording-breaking number of responses rating their recent travel experiences of the world's cities, islands, hotels, resorts, cruise lines, airlines and airports, to provide a full snapshot of where and how we travel today.
The 2018 Readers' Choice Awards are published exclusively on Condé Nast Traveler's website at www.cntraveler.com/rca and celebrated in the November issue on newsstands nationwide on October 16.
To discover what makes the hotel one of the best in Canada, book your next stay in Victoria by visiting www.magnoliahotel.com or calling 1.888.MAGNOLIA.