Andrea Thomas Hill recognized with Luminary Award from Big Sisters of BC Lower Mainland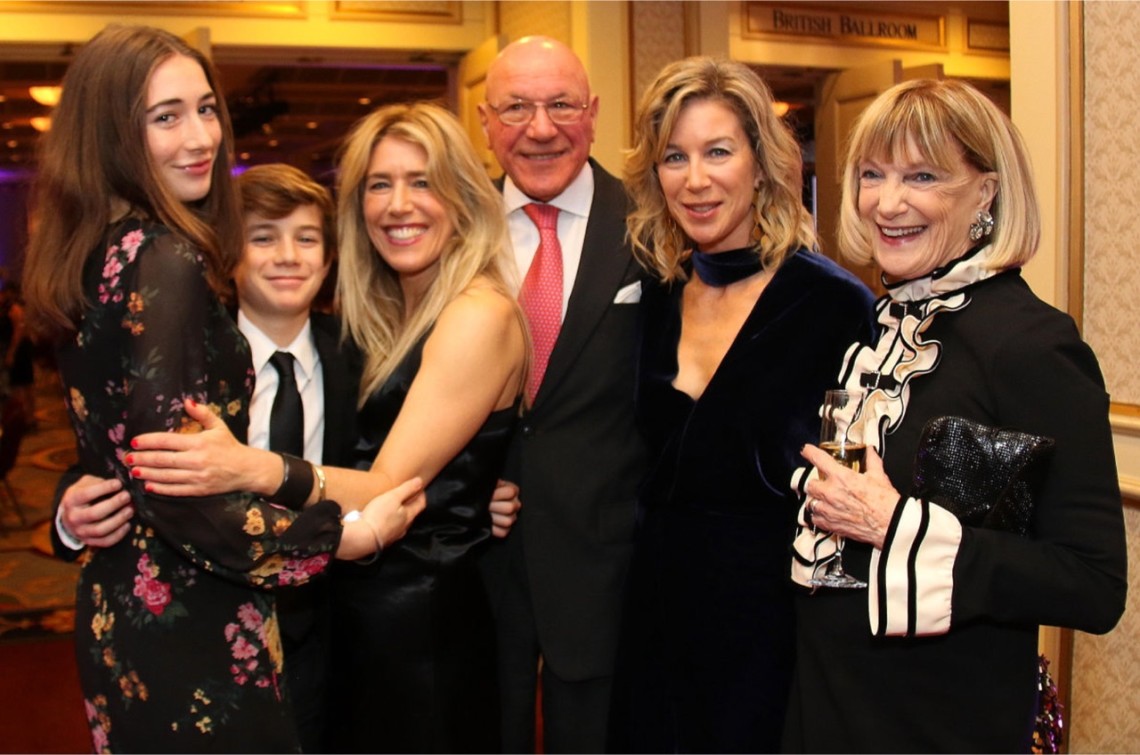 Cause We Care Foundation's Andrea Thomas Hill was honoured to receive the fourth ever Luminary Award from Big Sisters of BC Lower Mainland at the annual Luminary Award Soirée, held at The Fairmont Hotel Vancouver last Friday, November 2nd. The evening saw over 500 of Vancouver's engaged business community come together to recognize Andrea and support Big Sisters' valuable mentoring programs, raising over $660,000 and making it the most successful Big Sisters of BC Lower Mainland fundraiser to date.
Presented annually, the award's intent is to celebrate and honour the tremendous value and far-reaching impact of mentorship in our professional and personal lives, by profiling an individual that stands out in this respect. Through the Luminary Award, Big Sisters honours those who share their values in making the world a better place for children and their families, particularly through mentorship and philanthropy.
"At Big Sisters of BC Lower Mainland, we provide at-risk girls with volunteer mentors who act as guiding lights in their lives," says Hanne Madsen, Executive Director of Big Sisters of BC Lower Mainland. "Andrea Thomas Hill is a guiding light for us all. She has deeply inspired us through her work in the community and her dedication to bettering the lives of those around her. We are honoured to present this year's Luminary Award to Andrea."
In 1992, Andrea organized the first Run For The Cure for the Canadian Breast Cancer Foundation. After expanding the Run For The Cure across the country, Andrea later sat on the Board of the Canadian Breast Cancer Foundation, BC Chapter for several years before shifting her attention to single mothers and children living in poverty in Vancouver and founding Cause We Care in 2007. Learn more about what motivates this year's Luminary Award recipient from Andrea's family and friends in this moving video.
On Friday evening, during the event, Andrea sat down with special guest Trevor Linden for an inspiring interview where she shared her journey and vision and thanked others for their part in her accomplishments. "Our goal at Cause We Care is to empower single mothers and their children and provide them with the resources necessary to lead more fulfilling and independent lives. I feel so proud of everything we have been able to achieve since 2007 and want to thank all those who have made it possible," she said, adding "I am also incredibly honoured to have received this recognition and am truly grateful for the support Big Sisters of BC Lower Mainland provides to young girls in our community every day."
Under Andrea's leadership, Cause We Care Foundation has distributed over 4,100 food hampers at Christmas, over 1,100 backpacks in September and over 2,500 care packages at Mother's Day to families in need. The organization also funds after school programs at four inner city schools in Metro Vancouver and job training for women trying to strive towards economic independence. Upcoming initiatives include the Holiday Care Package Drive on December 11, where care packages are assembled and include both necessities as well as treats and comforts to help brighten the season, along with Cause We Care's annual Christmas Party, that welcomes Strathcona residents to enjoy a festive meal and participate in holiday activities as a community.
To learn more about Cause We Care Foundation and to get involved through donating, sponsorship or volunteering visit www.causewecare.org.