Savour the Sun Guest Chef Dinner at Miradoro Restaurant: May 4th, 2019
Chef Quinn Staple from Calgary's Yellow Door Bistro will join Miradoro Restaurant's Executive Chef Jeff Van Geest for a flavourful post-Pig Out feast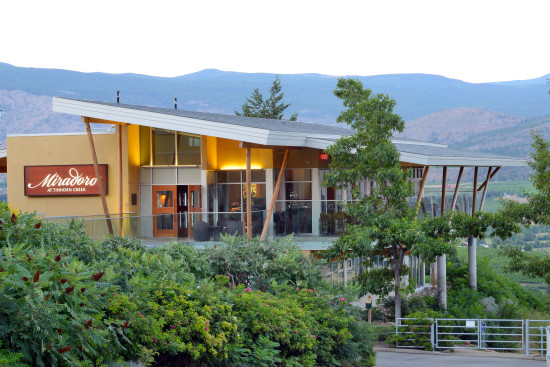 On Saturday May 4th, Savour the Sun of Oliver Osoyoos Wine Country with a delicious four course dinner at Tinhorn Creek Vineyard's Miradoro Restaurant, prepared by Chef Jeff Van Geest and guest Chef Quinn Staple from Calgary's Yellow Door Bistro. Chef Van Geest and Chef Staple will be joined in the kitchen by Chef Derek Uhlemann of Oliver Eats Ltd.
These talented chefs will draw inspiration from a Prairies & Grassland theme to explore the flavour profiles of Oliver Osoyoos Wine Country's grassland terroir as well as Chef Staple's Alberta home. The menu will honour the cooking styles of both chefs, while focusing on hyper-local produce from both regions. Beretta Beef will be the showpiece of the evening, a family-owned and run farm that has been recognized nationally for their compassion and commitment to raising organic Canadian Angus herds.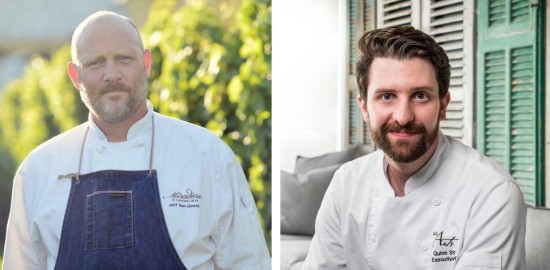 The distinct nuances of the Golden Mile Bench sub-appellation will be showcased throughout the evening with Tinhorn Creek Vineyards wines paired with several courses, as well as other leading wineries of Oliver Osoyoos Wine Country showcased during the reception.
With panoramic views of the valley below, and menus that focus on locally sourced, seasonal ingredients prepared by a talented chef team, Miradoro is the ultimate Wine Country dining experience.
Tickets to the dinner cost $69 per person (tax and gratuity extra) available for advance purchase only and are limited to 40 seats. Visit www.oliverosoyoos.com/Tickets/Pig-Out to purchase tickets.