Savour the Sun of Oliver Osoyoos Wine Country at Whistler's Nita Lake Lodge
Aura Restaurant to host four lakeside winemaker dinners this summer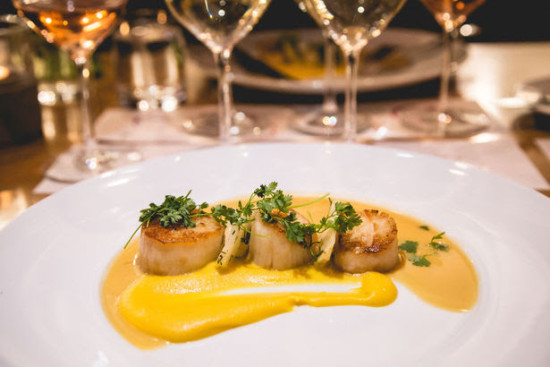 Nita Lake Lodge is thrilled to announce a lakeside summer winemaker dinner series at Aura Restaurant, in partnership with Oliver Osoyoos Wine Country.
Held monthly from May to August, Savour the Sun at Nita Lake Lodge will celebrate the best seasonal and farm fresh ingredients, while showcasing wines from some of British Columbia's most prestigious winemakers. Each interactive, four-course dining experience will be prepared by Nita Lake Lodge's Executive Chef James Olberg, and attended by a winemaker or winery principal who will provide unforgettable insight into the art and science of wine making.
Kick-starting the series on Sunday May 26th, Nita Lake Lodge welcomes Culmina Family Estate Winery proprietor Don Triggs who will provide guests with an in-depth look at Culmina's incredible multi-bench terroir, passionately guiding guests through a selection of Culmina's critically acclaimed portfolio.
On Sunday June 23rd, Joe Luckhurst, general manager of Road 13 Vineyards, WineAlign National Wine Awards of Canada 2018 Winery of the Year, will host the second dinner, which will continue to tell the story of the region's famed Golden Mile Bench, Canada's first official sub-appellation.
The third dinner in the series held on Sunday July 21st, will showcase River Stone Estate Winery co-hosted by owner and winemaker Ted Kane, and his wife Lorraine. Known for their impressive Bordeaux-style blend, Corner Stone, the whole portfolio reflects Ted's passion for viticulture, producing wines with a consistent quality and character.
On Sunday, August 18th, Gene and Shelly Covert of Covert Farms Family Estate will showcase the flavours of their 650-acre organic farm and winery. With organic and biodynamic wines comprised of 100% estate-grown grapes – many of which are enhanced by the farm's 40-plus organic fruits and vegetables – the impressive line-up includes the opulent Roussanne / Viognier; clean and crisp Sauvignon Blanc / Sémillon; cherry- and strawberry-flavoured Rosé; as well as intriguing blends such as The Bluff, MDC and Amicitia.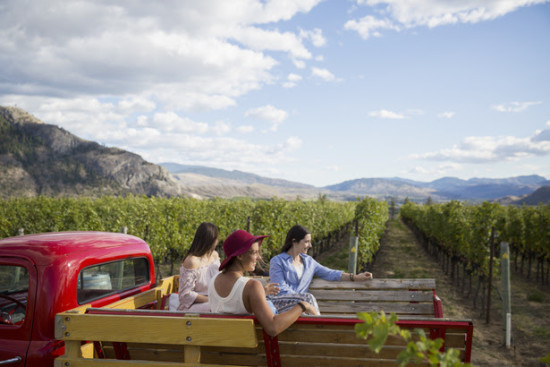 Neelam Dhaliwal from Kismet Estate Winery will host the final dinner on September 29th to close out the summer series. Since establishing themselves as one of the Okanagan Valley's premier grape growers after immigrating to Canada in the early 1990s, it was a natural transition for the Dhaliwal family to start producing their own wine, opening Kismet (meaning Destiny) in 2013.
Located within minutes of both Whistler Village and Whistler's Creekside, Nita Lake Lodge is perfectly positioned to offer guests both a relaxing getaway and a high-octane Whistler experience. Featuring two lakeside patios of Aura Restaurant & CURE Lounge, alongside its guest exclusive dock with complimentary stand up paddle boards, kayaks and canoes, Nita Lake Lodge is the perfect place to celebrate summer in Whistler.
To book your winemaker dinner experience, please call 604.966.5711 or visit https://www.nitalakelodge.com/savour-the-sun-winemaker-dinner-series.html to learn more. For more information on Oliver Osoyoos Wine Country and the individual winery members, please visit: www.oliverosoyoos.com.