Stomp Grapes at Festival of the Grape: Oliver Osoyoos Wine Country Largest Outdoor Festival
Sunday October 6th, 2019
Grape Stomp registration now open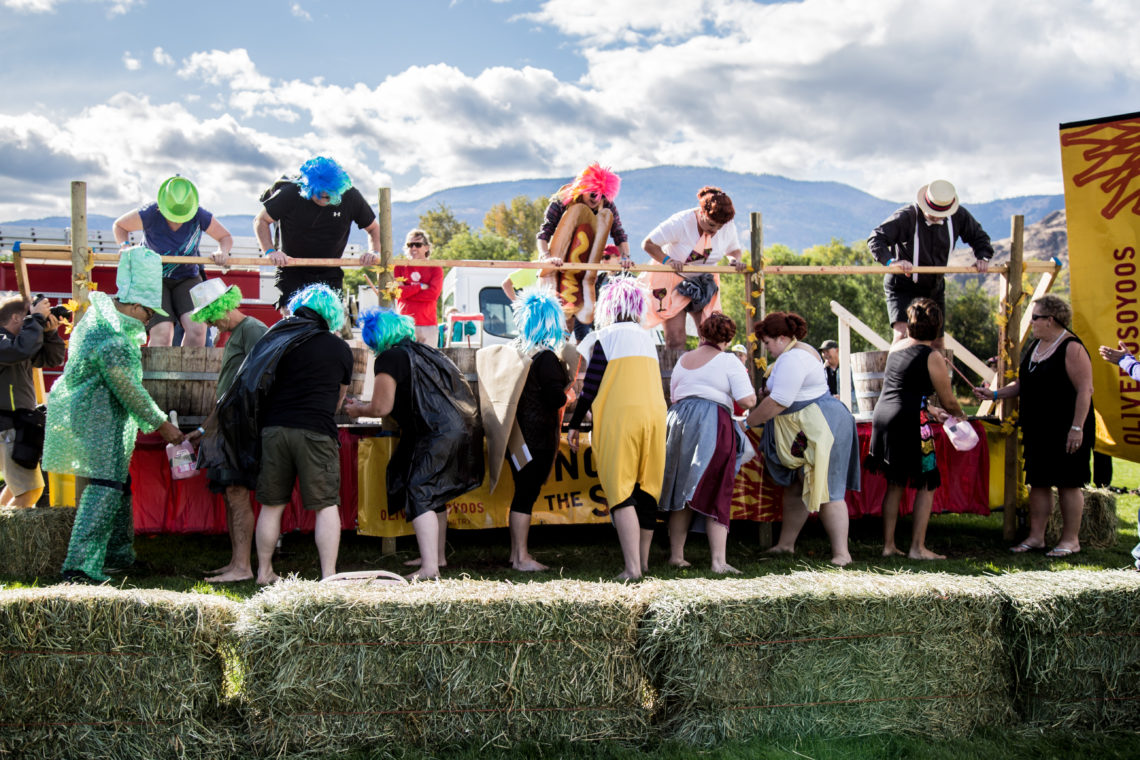 Registration is now open for the Grape Stomp, highlight of the popular Festival of the Grape, held on Sunday October 6th in Oliver Osoyoos Wine Country. The Grape Stomp draws attention from far and wide as participants fulfill their grape stomping dreams on stage, in front of a cheering 4,500 strong crowd.
Keen stompers can register now to secure one of 24 coveted team spots to compete ($75 per team, includes festival entry, souvenir wine glass and three tasting tokens per guest). Space is extremely limited and the opportunity will sell out quickly. Registration closes on Friday September 6th, 2019.
Hosted on stage during the Festival of the Grape, teams are encouraged to wear creative costumes as they go head-to-head in the ultimate grape stomping battle. Each team will be given a barrel containing 40 pounds of grapes, as they aim to stomp as many grapes as they can in three minutes. Teams who siphon off the most juice will advance to the finals, where they will stomp an incredible 60 pounds of grapes before being named the 2019 Grape Stomp Champions!
Over 50 wineries, many from the Oliver Osoyoos Wine Country region, gather with food trucks and artisans to entertain a lively crowd. The family friendly festival will include live music from "Jack and Jill", a fall art show, interactive kids' zone, live entertainment and of course, the highlight: a very competitive Grape Stomp. Tickets include a festival entry, souvenir wine glass and three tasting token (early bird $25 until September 14th, and $30 after).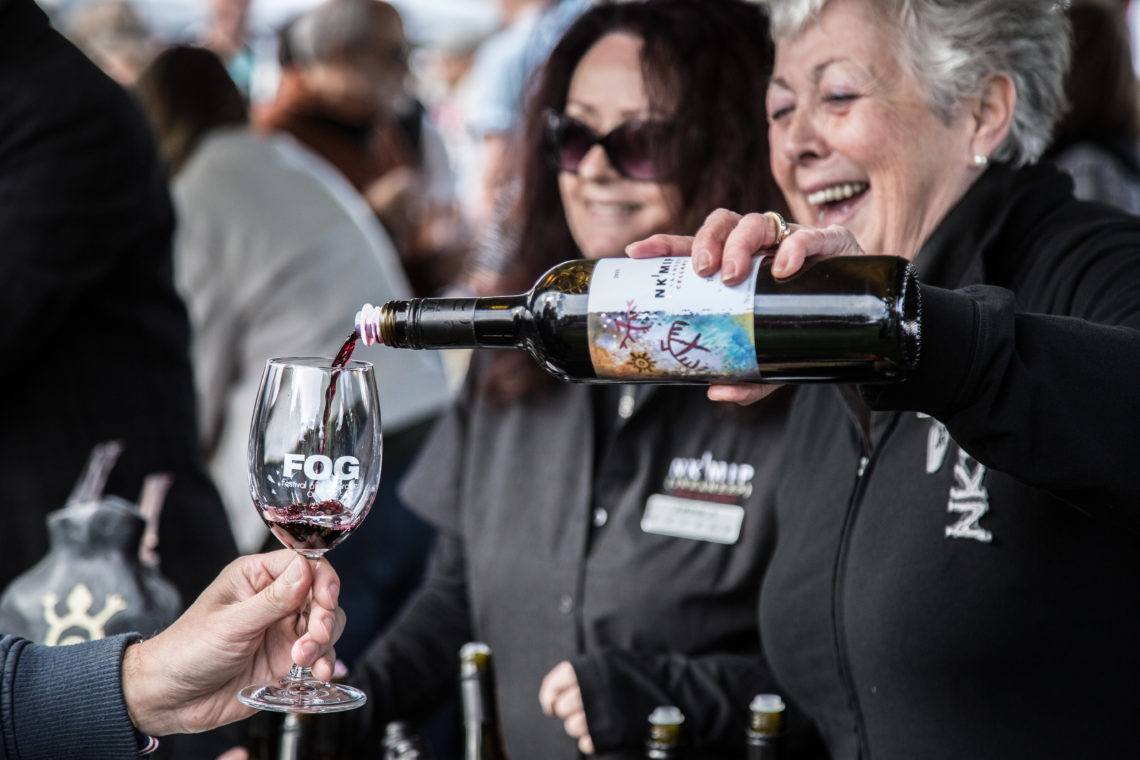 New for 2019, guests can access the VIP Area and chat with winery owners, winemakers and chefs and enjoy optional classes, wine samples and VIP amenities. Also new for 2019, there will be an on-site Liquor Store, retailing a variety of bottles from Oliver Osoyoos Wine Country wineries, for guests to take home.
For more information on the Wine Capital of Canada Festival Weekend and to sign-up for the Grape Stomp, please visit www.oliverfestivalofthegrape.ca.