Support single mother-led families this Christmas
Shine bright inside and out with the latest collection from Blue Ruby x Cause We Care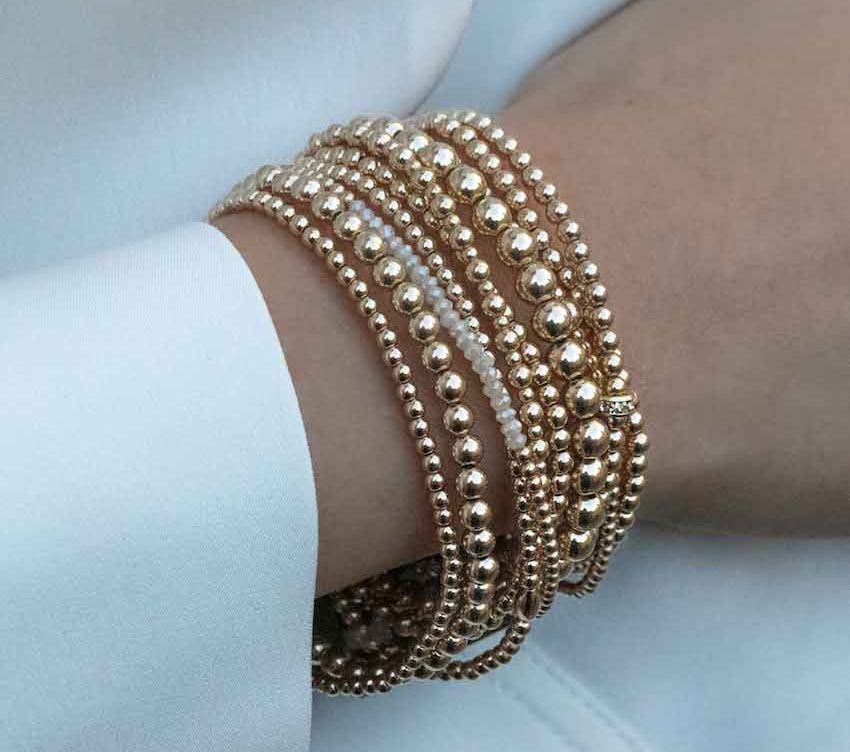 Bring a deeper meaning to your holiday traditions with the dynamic new collection from Blue Ruby Jewellery in collaboration with Cause We Care Foundation. 100% of the proceeds from these handcrafted bracelets go towards programs and initiatives to help single-mother led families and their children in need across the Lower Mainland.
"This season, we took a departure from our traditional semi-precious stone styles and went with a bolder, more modern look," says Nancy Hill, owner of Blue Ruby. "You can expect to find gold-filled beads, crystals, cubic zirconia and hematite, with prices ranging from $40 to $95. Worn alone or combined with your favourite jewels, these bracelets are a meaningful gift idea for friends and family that create positive change in the lives of those in our community."
Blue Ruby is a longstanding partner and supporter of Cause We Care, raising over $650,000 with their collaboration designs to date. Bracelets from the holiday collection will be available as of today at all 11 Blue Ruby locations, including Hill's of Kerrisdale and Hill's Dry Goods Kitsilano, South Granville and Park Royal. The bracelets will also be available on December 5 at the Rocky Mountaineer Station (1755 Cottrell Street), during Cause We Care's annual Holiday Care Package Drive where volunteers will gather to assemble and deliver 1,000 care packages to local frontline organizations for distribution.
For over thirteen years Cause We Care has made a difference in the lives of low-income families in the Greater Vancouver area and has recently launched the Single Mothers Support Fund, designed to benefit single mothers enrolled in education or back to work job training programs, leading them to a life of financial independence. To donate online or sign up to volunteer at one of Cause We Care's upcoming holiday initiatives visit www.causewecare.org. Donations can be made in honour of loved ones or in lieu of holiday gifts with dedicated e-cards delivered to recipients.
Note to media: Supporting image bank accessible HERE