Celebrate the season with Bel Café's festive offerings
Holiday menu launches today with complimentary fresh baked whipped vanilla shortbread cookies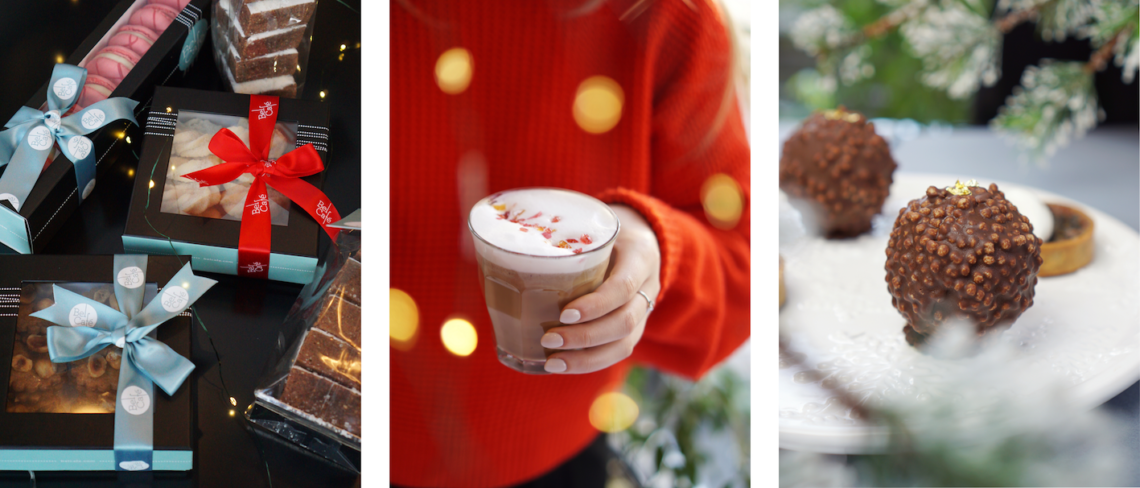 'Tis the season to enjoy Bel Café's festive treats and delicacies with holiday additions available at both the downtown and Kitsilano locations beginning December 2nd. To celebrate the holiday menu launch, buttery and light house baked shortbread cookies will be offered to the first 100 guests through the doors today.
"Bel Café is excited to welcome another holiday season with the addition of new menu items," says Area Manager Jesse Johnson. "Our delicious treats and festive drinks present traditional flavour combinations with some of our own playful twists, it's a special time of year and one we always look forward to at Bel Café."
Bel Café's new drink features include a trio of seasonal treats: Sugar Plum Cappuccino ($5.10) is made with spiced fig and plum compote, a perfect afternoon pick me up that dances with festive flavours. Vegan-nog ($2.90), a healthy twist on traditional eggnog is dairy free and naturally sweetened, made with warmed oat milk, fig and a touch of vanilla. Add a shot of espresso for a caffeinated Vegan-nog latte. Steamy hot chocolate completes the menu, the Dark Chocolate Orange Mocha ($5.40) is made with 70% Valrhona dark chocolate, house made blood orange syrup, and cardamom, designed to be sipped and savoured, a sumptuous spin on the classic beverage.
Once again this year Pastry Chef Wayne Kozinko's sought after seasonal cookie offerings pair perfectly with coffee or festive drinks: including a jam-packed Linzer ($1.75), a nutty spiced Cinnamon Marzipan ($1.75), a wonderfully light and airy Peppermint Macaron ($2.25) and a tender, melt-in-your-mouth Whipped Vanilla Shortbread ($1.30). If you are looking to share these sweet treats with friends and family, Bel Café is serving eight and ten packs of cookies and nine packs of macarons to go, as well as Christmas Cake ($25) bursting with nostalgic flavours and tied with a red ribbon. Perfect for the holiday table, hostess gift, or stocking stuffer for Christmas morning.
Savoury specials include a Holiday Turkey sandwich ($12.40) with cranberry and orange compote, brussel sprouts, and double cream brie, or a Marinated Beet sandwich ($10.60) with blue cheese, herb aioli, mixed bean sprouts and apple. Dessert selections include a Chestnut, Milk Chocolate, Vanilla Rocher ($7.50) and a buttery Brown Sugar Tart ($6.50). 
All holiday menu items will be available for purchase at both the downtown and Kitsilano locations from December 2nd – December 24th. The first 100 guests to visit on launch day December 2nd will receive a freshly baked shortbread cookie with purchase. Preorders for select items including the Christmas Cake and packages of the Vanilla Shortbread, Linzer Cookies, Cinnamon Marzipan Cookies, and Peppermint Macarons are available now. Please visit in store or contact 604.673.7000 to order.