Oliver Osoyoos Wine Country offers complimentary shipping and other benefits
Many wineries are sharing creative ways to engage and support customers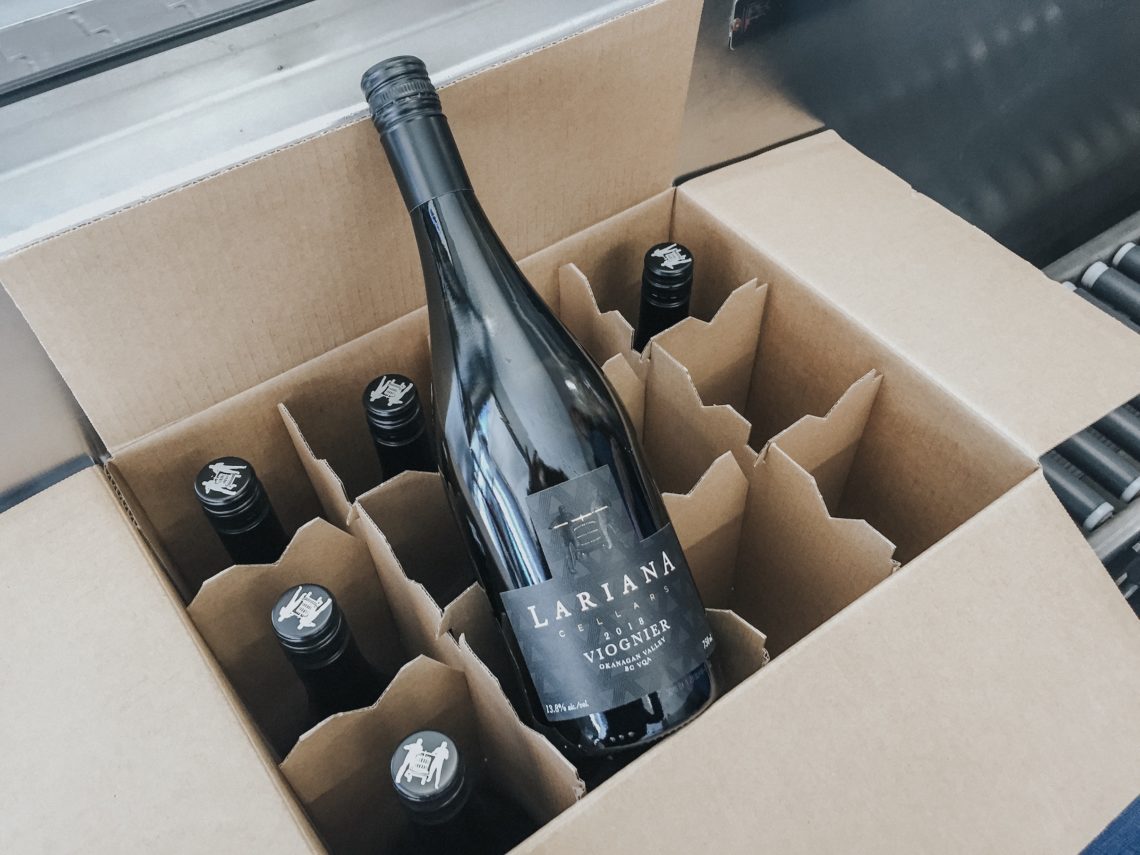 OLIVER, B.C. March 26, 2020: In an effort to support customers and encourage social distancing, many wineries in Oliver Osoyoos Wine Country are offering complimentary or discounted shipping for customers, who are stocking their cellars during the COVID-19 outbreak.


Now is a crucial time to support British Columbia's wine industry. Many of the 45 wineries in Oliver Osoyoos Wine Country are family-owned and operated, and all are feeling the impact of the significant changes to society that have been seen over the past two weeks.


"Following the closure of tasting rooms and shuttering of BC restaurants, the access to the South Okanagan's incredible portfolio of wines has been reduced," says Jennifer Busmann, executive director of Oliver Osoyoos Wine Country. "Our wineries are encouraging consumers to purchase directly with delivery to their door. We encourage everyone to support small, family-run businesses during this immensely challenging time by stocking kitchen wine racks and cellars with bottles from British Columbia's most award-winning wine region."


Here is a snapshot of wineries in Oliver Osoyoos Wine Country that are offering complimentary shipping and other benefits, and a full list can be found online at www.oliverosoyoos.com.

Culmina Family Estate Winery: complimentary shipping on all Culmina and Number Series wines for orders of six bottles or more. It's a great opportunity to purchase the last reminding stocks of some of Culmina's most sought-after wines, including: 2018 Saignée, 2018 Unicus and 2014 Cabernet Franc.


Kismet Estate Winery: complimentary shipping on six bottles or more, plus an additional 10% off both 2018 Pinot Grigio and 2018 Lotus Rosé.


Lariana Cellars: complimentary shipping on four bottles or more including their notable red blends, Fifteen and Sixteen and 2018 Viognier.
Rust Wine Co.: complimentary shipping for orders of six bottles or more. Additionally, for every 2019 Gamay Noir Magnum (1.5L) purchased, Rust Wine Co. will donate $5 to the BC Hospitality Foundation.
Squeezed Wines: Home Care Package for $125 including shipping. Twelve wines including 2016 Gewürztraminer, 2011 Merlot and 2018 Rose. 


Tinhorn Creek Vineyards: complimentary shipping on six bottles or more until April 5th. For residents of the region, onsite restaurant, Miradoro, is offering a daily "Fresh Sheet" take out menu featuring salad of local organic beets, a choice of Neapolitan pizzas, orecchiette with lamb belly and brussel sprouts and delicious desserts, including their legendary Tiramisu.
vinAmité Cellars: 50% discount on shipping on six bottles or more, or delivery directly to your door in the South Okanagan. 

To help inspire future travel plans, and support everyone in their own homes, sign up Oliver Osoyoos Wine County's e-newsletter and social feeds (Instagram / Facebook) for engaging and useful content including: wine pairing suggestions with home-cooked meals; recipes from local chefs; spotlights on terroir and characteristics of different varietals; winery profiles and more.
-30-

About Oliver Osoyoos Wine Country
Uncork the Sun in Oliver Osoyoos Wine Country and encounter colourful characters, award-winning wineries, and stunning scenery which all give this decorated region its unique glow. Situated at the very southern tip of British Columbia's Okanagan Valley, in one of the warmest areas of Western Canada, the region's 45 wineries have won more accolades than any other wine region in Canada. The sunny slopes of Oliver Osoyoos Wine Country are also the perfect place to enjoy fine dining with winery views, the opportunity to stay on a winery and wake up surrounded by vines, and to experience compelling events such as the Half Corked Marathon, and the annual food and wine festivals, Pig Out and Savour the Sun winemaker dinners.

For our full list of winery members, visit www.oliverosoyoos.com/category/wineries
Facebook.com/OliverOsoyoosWineCountry
Instagram.com/uncorkthesun
Twitter.com/uncorkthesun