Cause We Care Foundation Launches Mother's Day Food Drive in partnership with local supply company, Legends Haul
Honour Mother's Day and Help Single Mother-Led Families in Urgent Need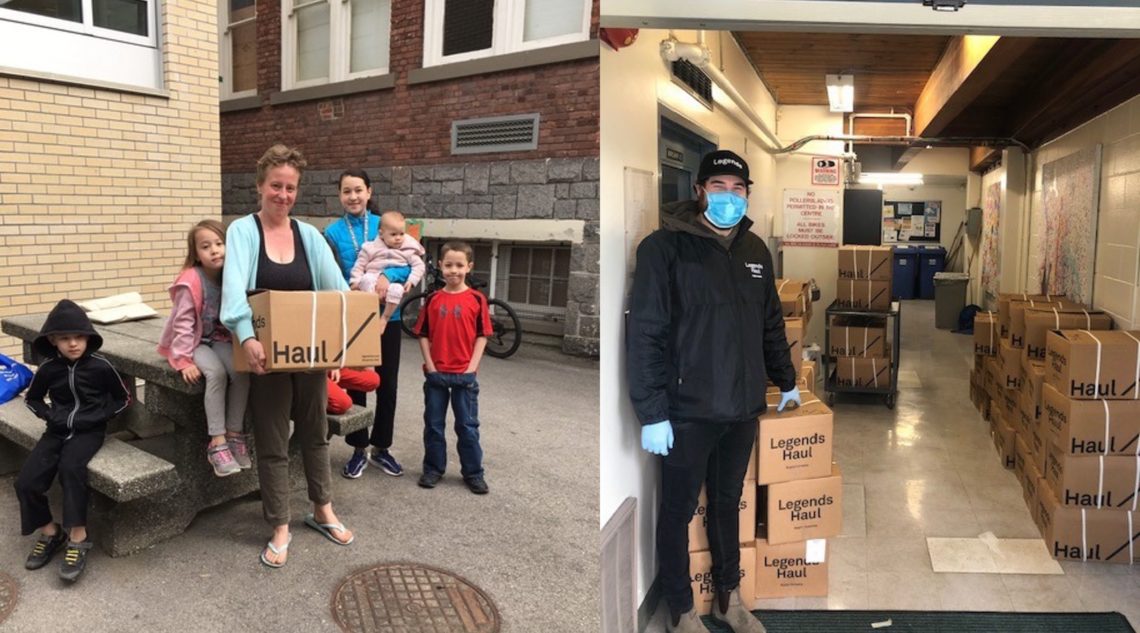 Vancouver BC, April 23: In response to the urgent need for food supplies during the COVID-19 pandemic, Cause We Care Foundation has launched a new fundraising initiative that will enable the delivery of fresh, nutritious foods and grocery essentials to families in need in our community.
 
Amidst the current health crisis, food security has become a serious issue for many who are struggling to cope during these extremely difficult times.  As businesses close and lay off employees those with hourly wage jobs and no benefits are the first to suffer, meaning more people are living in poverty and living with food insecurity.  Demand for food banks has surged and the road to recovery is long and uncertain.
 
"While our initial fundraising plans surrounding Mother's Day had been directed towards helping single mothers in further education and job training programs through our Single Mother Support Fund, we quickly realized we needed to temporarily shift gears and get families what they urgently need and that's food!" said Cause We Care Foundation founder, Andrea Thomas-Hill.   "We will continue working closely with our many front line partners and listening to their needs and helping to fill the gaps where we can as the situation unfolds."
 
In partnership with local supply company Legends Haul, the Foundation's goal is to fund the twice-weekly distribution of 50 food care packages to front line organizations, including inner city schools, to reach more than 500 needy families. Each food care package is valued at $85 and is filled with items including fresh fruit, vegetables, beans, meat, pasta, rice, milk, bread and eggs.  Cause We Care is very grateful to Legends Haul for making this important initiative possible.
 
While recognizing that this is a difficult time for many, Cause We Care welcomes any and all contributions, however small, that will help the most vulnerable in our community to access the most basic needs.  Visit www.causewecare.org to donate. E-cards are available allowing supporters to donate in honour of someone special this Mother's Day. 
About Cause We Care Foundation 
Cause We Care is a Vancouver-based registered charity, founded to assist local, single mothers and their children in need. Since 2007, Cause We Care has provided support to those faced with poverty and the everyday challenges it brings through a variety of outreach and funding initiatives. www.causewecare.org
 
Contact: 
Annabel Hawksworth 
Hawksworth Communications 
604.609.6678 | annabel@hawksworth.ca
 
Caroline Woodcock
Cause We Care Foundation
604.222.1997 | caroline@causewecare.org