Uncork The Sun at Home with new Podcast Series and Virtual Tastings
Oliver Osoyoos Wine Country finds creative ways to virtually bring customers to the region and extend appreciation beyond travel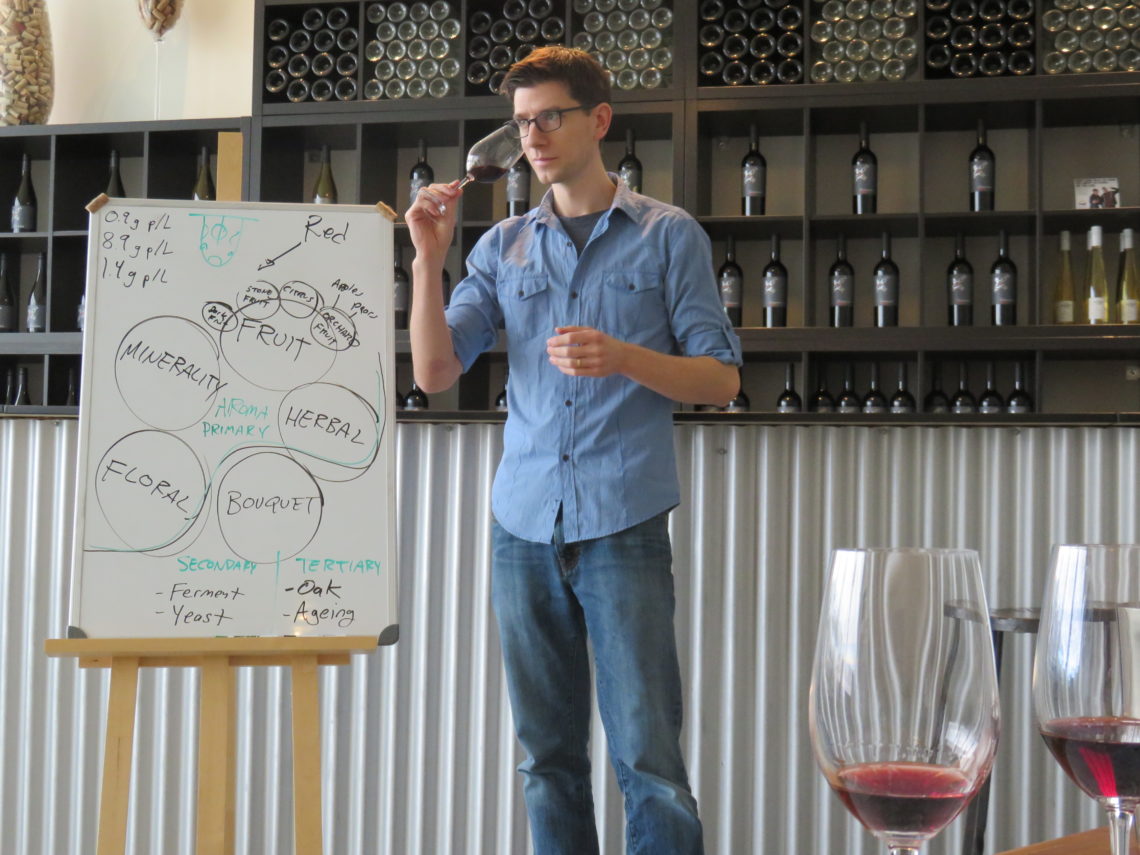 OLIVER, B.C. April 28, 2020: Following the closure of tasting rooms and government's plea to limit travel, Oliver Osoyoos Wine Country brings the unique charm of its region to wine lovers directly in their homes by launching the Uncork The Sun Podcast Series and monthly interactive tastings, held on Facebook Live. Both will be hosted by Moss Scheurkogel, an experienced wine educator from Oliver's popular wine school, The Vinstitute.
"We are excited to partner with The Vinstitute to launch the first podcast series dedicated to our region, as well as live virtual tastings," says Jennifer Busmann, executive director of Oliver Osoyoos Wine Country. "We have incredible potential to create world-class wines here at the very southern tip of the Okanagan Valley, and a rich tapestry of characters, techniques and varietals to share. We want to bring those stories to life with this in-depth look at what makes us stand out."
The Uncork the Sun Podcast Series explores unique intricacies of the Oliver Osoyoos Wine Country region, giving the listener a deeper appreciation for the region's people, terroir, winemaking practises and engaging tasting room experiences. The 30 minute episodes will be released every other Friday and can be found on online at www.oliverosoyoos.com, as well as iTunes, Spotify and other notable podcast apps. Episode 1 is available now and will look at how to create and maintain a personal wine cellar, guiding listeners to discover which wines have the best aging potential, and which wines should be enjoyed now. Episode 2 explores the concept of terroir and will be released on Friday May 8th.
Monthly live virtual wine tastings will focus on the 44 wineries that call Oliver Osoyoos Wine Country home, each with a different theme, allowing the opportunity to compare and contrast grape varietals, while sharing wine tasting best practices and discovering the varied nuances to look for when sampling wines. The first virtual tasting takes place today, April 28th at 7pm, on Facebook Live and features the Golden Mile Bench's Gehringer Brothers Pinot Noir and Tinhorn Creek Vineyards Pinot Gris in an exploration of the fundamental differences between red and white wines. The second virtual tasting will be on Tuesday May 26th at 7pm and will focus on rosé wines and other spring pairings, with wines from Black Hills Estate Winery, Oliver Twist Estate Winery and vinAmite Cellars. Many of the wines featured are affordable and available in local liquor stores or qualify for free shipping directly from the wineries.
Listen to the first podcast now and sign up to Oliver Osoyoos Wine Country's e-news or follow on social to learn more.
A supporting image bank can be found here.
-30-
About Oliver Osoyoos Wine Country
Uncork the Sun in Oliver Osoyoos Wine Country and encounter colourful characters, award-winning wineries, and stunning scenery which all give this decorated region its unique glow. Situated at the very southern tip of British Columbia's Okanagan Valley, in one of the warmest areas of Western Canada, the region's 44 wineries have won more accolades than any other wine region in Canada. The sunny slopes of Oliver Osoyoos Wine Country are also the perfect place to enjoy fine dining with winery views, the opportunity to stay on a winery and wake up surrounded by vines, and to experience compelling events such as the Half Corked Marathon, and the annual food and wine festivals, Pig Out and Savour the Sun winemaker dinners.
For our full list of winery members, visit: www.oliverosoyoos.com/category/wineries
Facebook.com/OliverOsoyoosWineCountry Instagram.com/uncorkthesunTwitter.com/uncorkthesun
About Moss Scheurkogel and The Vinstitute: Moss Scheurkogel has been instrumental in delivering dozens of education classes to new and experienced wine lovers over the past ten years, focusing exclusively on British Columbia wines. Moss' passion for the Oliver Osoyoos Wine Country region has been nurtured through roles with several of the region's notable wineries – from vineyard to wine-making to sales – before founding The Vinstitute. The Vinstitute offers an exclusive opportunity to taste and learn about a variety of BC wines on-site at an operating winery and vineyard. The team recognizes that the world of wine education can be intimidating and inaccessible, and so strive to make classes approachable, affordable, and above all else, fun. www.vinstitute.ca