Introducing the 2020 Half Corked Marathon Virtual Festival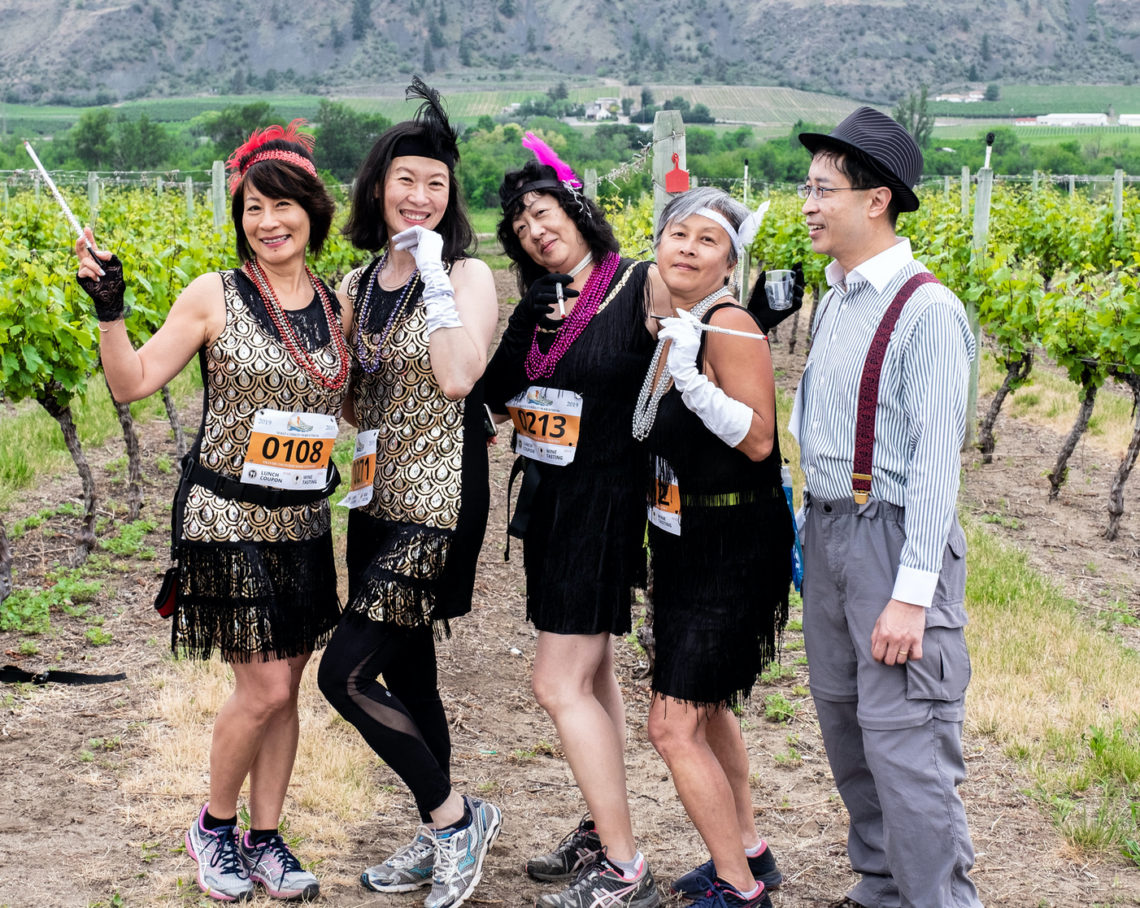 This month, Oliver Osoyoos Wine Country will launch a transformed version of its award-winning signature event. The six-week long Half Corked Marathon Virtual Festival is a multi-faceted, mixed-reality wine festival, which will bring all the elements and magic of British Columbia's famed wine run to participants in a safe and responsible way.
"Our small team has worked exceptionally hard to innovate during this challenging time and bring all the elements of our well-loved event directly to our participants," says Jennifer Busmann, executive director of Oliver Osoyoos Wine Country. "Communities in B.C. and Alberta have been welcoming and supportive as we have worked with them collaboratively to ensure the safety of each of our Roadshow locations. Our pandemic-proof format will ensure the well-being of both our participants and winery teams, while delivering thoughtful, educational and engaging content to help share the story of our incredible region."
Originally inspired by Bordeaux's Medoc Marathon, the Half Corked Marathon has attracted thousands of participants to the Oliver Osoyoos Wine Country region over the past twelve years, to run between the vines while sampling the region's wines at eighteen stations along the route.
Available exclusively for 2020 ticket holders, the Half Corked Marathon Virtual Festival will include:
Half Corked Marathon Roadshow: Between August 23 and September 8, 2020, participants are invited to attend a Half Corked Marathon Roadshow in a dozen communities across British Columbia and Alberta, where they can enjoy wine tasting and local treats, enter contests for high value prizes and collect their Participant Race Pack, which includes two bottles of wine, tasting picnic pack from Oliver Eats Ltd., tote bag and more. All Roadshow events are in partnership with local communities, with approved permits in place, and will closely adhere to local health and safety regulations with strict health checks and required distancing at every venue.
The Roadshow schedule includes: Oliver (August 23rd); Kelowna (August 24th); Kamloops (August 25th); Abbotsford (August 27th); Burnaby (August 28th & 30th); Cloverdale (August 29th); Vancouver (September 1st); Victoria (September 2nd); Castlegar (September 5th); Cranbrook (September 6th); Calgary (September 7th); and Edmonton (September 8th).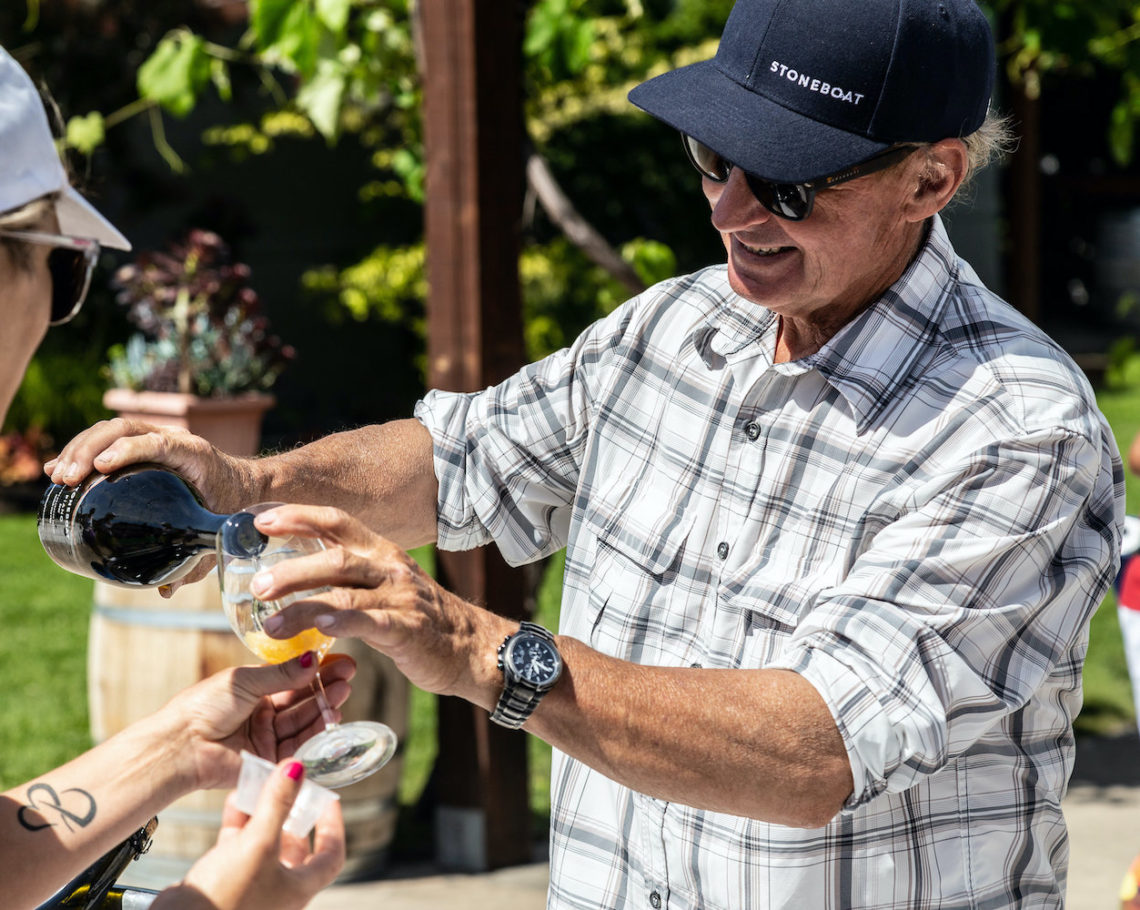 Half Corked Marathon Virtual Route: Participants will receive access to the virtual race route, which takes viewers on a journey between the vines, along the river and through the middle of some of our best known and loved wineries. The footage, which participants can enjoy at their leisure, captures the magic of running through the region's vineyards with endless South Okanagan blue skies beyond, punctuated by encouraging messages from winemakers along the way.
Costume & Skit Contest: For the past thirteen years, participant's creative costumes have helped set the Half Corked Marathon apart from other running events and this year will be no exception. All participants are encouraged to enter photos of their costumes and comedy skit videos virtually, via email (to hcm2020@oliverosoyoos.com) or on social (tagging #HCM2020) for the chance of winning high value prizes. Submissions are open until August 14th and online voting will be open from August 19th to 22nd via the Half Corked Marathon Facebook page.
12 Days of Half Corked Marathon Virtual Wine Festival: Starting on September 12th and running for 12 days, Oliver Osoyoos Wine Country will roll out a series of educational sessions hosted by many of the region's winemakers and winery principals, exclusively for participants. Segments will include wineries sharing their love of a specific varietal; behind the scenes winery tours; vertical tastings of well-loved and signature wines; spotlights on regenerative farming; food and wine pairing inspiration; and cooking demos hosted by many of the region's wine industry icons.
Giveaways: will run throughout the festival and will include multiple Oliver Osoyoos Wine Country "Cellars", a bottle from each of the region's 44 member wineries, valued at $1100 each; magnums of wine from Black Hills Estate Winery and C.C. Jentsch Cellars; a two-night stay at Silver Sage Winery; exclusive experiences at Culmina Family Estate Winery, Stoneboat Vineyards and Castoro de Oro Estate Winery; new wine releases from Hester Creek Estate Winery and Hidden Chapel Winery; and more.
For more information and questions about the 2020 Half Corked Marathon Virtual Festival, please visit www.oliverosoyoos.com/half-corked-marathon-virtual, or follow on Facebook: www.facebook.com/halfcorkedmarathon.