Keep calm and enjoy the Pig Out Trail!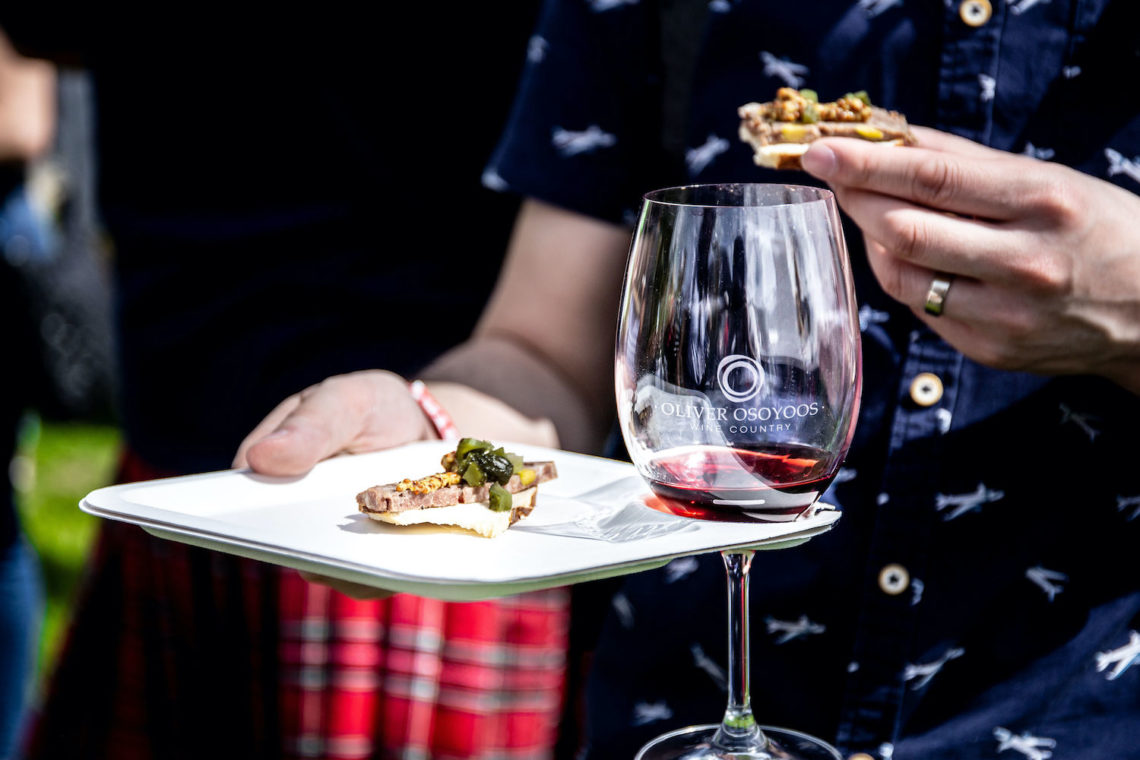 Embrace the last long weekend of the year with a trip to Oliver Osoyoos Wine Country to attend the annual Pig Out festival, which has been newly transitioned into an updated format for 2020, taking place on Saturday October 10, 2020.
The Pig Out Trail takes the region's much-loved, annual signature event and reimagines it in a new format: small, safe gatherings that adhere to current COVID-19 health and safety protocols, allowing guests to enjoy a progressive food and wine tasting event, guided by some of the region's most loved winemakers.
"We are excited to bring guests on a journey through our region in a safe and responsible way, sharing experiences from our many award-winning wineries and delicious food from our talented partner chefs", says Jennifer Busmann, executive director of Oliver Osoyoos Wine Country. "Pig Out will look different this year but we are certain that we will still capture the enduring magic of this annual event that celebrates the best of our region."
There will be various Pig Out Trail routes, each with four winery stops where guests will enjoy a guided tasting experience along with a progressive pork-themed menu. Wineries featuring on the specific routes will be unveiled on the day, adding an extra layer of intrigue to this popular and engaging event, which traditionally adopts new themes and quirky elements every year.
Small groups of 28 guests will meet their guide at a central location in Osoyoos, Oliver or Penticton before taking a short ride in a spacious 56-seat coach to the first of four winery stops. At each winery, guests will be welcomed for a specially curated tasting experience, paired with a progressive menu of local flavours prepared by Oliver Eats Ltd. At the third winery, a special guest chef will offer a plated main course before guests head to the last winery for dessert treats and a final tasting.
Experiences at the wineries will closely follow individual COVID-19 safety plans, ensuring spacing and social distancing is maintained throughout the event. All food preparation will be monitored by the Interior Health Authority and masks are required to be worn by staff and recommended for guests too.
Guests will also receive a branded 6-bottle carrier for purchases along the route, along with a Pig Out VIP card, which will provide access to extended promotions and offers at other Oliver Osoyoos Wine Country wineries.
Tickets are still available for the Pig Out Trails and can be purchased online: adults $69, youth $35 plus GST and processing fees.