CanaDream RV hits the road with Canadian Olympic Curling Hopefuls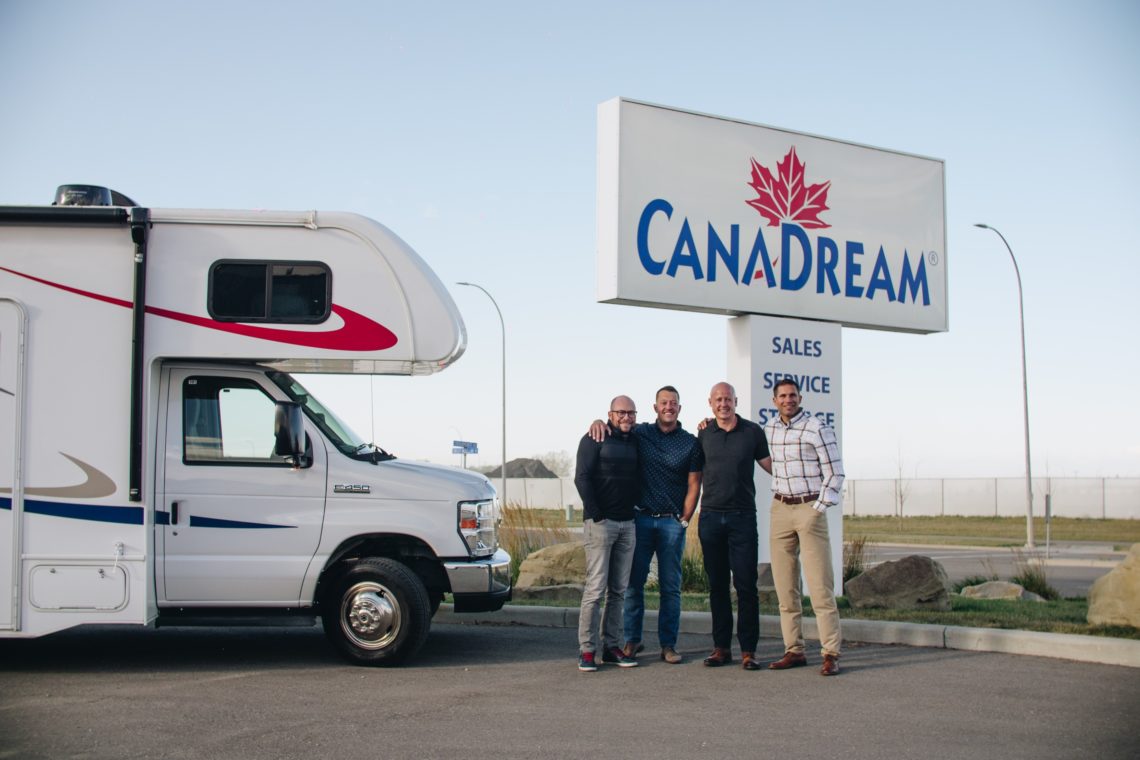 CanaDream RV is thrilled to partner with Team Koe, a competitive men's curling team based in Calgary, Alberta made up of teammates Kevin Koe, B.J. Neufeld, John Morris and Ben Hebert. 2020 has been a year unlike any other for athletes around the world, and the upcoming season presents unprecedented challenges when it comes to conditioning and training, not to mention travelling for competitions.
"Team Koe is extremely excited to be partnering with CanaDream this upcoming curling season," says teammate John Morris. "Not only do we get to travel to some of our favourite Alberta curling destinations in style and comfort, but we will also be using the RV as our team locker room which will keep us safe and well prepared for our season this year. The winter unit will be perfect for tackling any weather that is thrown at us while on the road and will keep us well rested and ready to rock the ice!"
The team will be using the winter-ready RV as their personal locker room and home on wheels – meaning they have access to a safe and clean environment regardless of where they travel to around the province. With comfortable beds, high quality furnishings and an abundance of customized features including a high efficiency furnace and generator, an interior winter cab blanket and vent pillows, and insulated and heated tanks allowing for full use of water in temperatures as low as -30C, CanaDream knows how to prepare for the winter season.
Team Koe's upcoming tour kicks off today in Airdrie and travels on to competitions in Banff, Okotoks, Penticton, Red Deer, Calgary and ends in Medicine Hat in mid-December, with the team relying on Canada's leading RV adventure experience operator to get them from A to B. To see the full schedule of events leading up to their Olympic Trials next year and to follow along with livestream action from the road visit Team Koe's Facebook page at: www.facebook.com/teamkevinkoe. Made up of two Olympic gold medallists, a two-time world champion and a national champion – the future looks bright for this team!
Visit www.canadream.com for more information about fall and winter RV experiences across Canada and to book an unforgettable experience today.
Note to media: Supporting image bank accessible here