Embrace winter road trips with CanaDream RV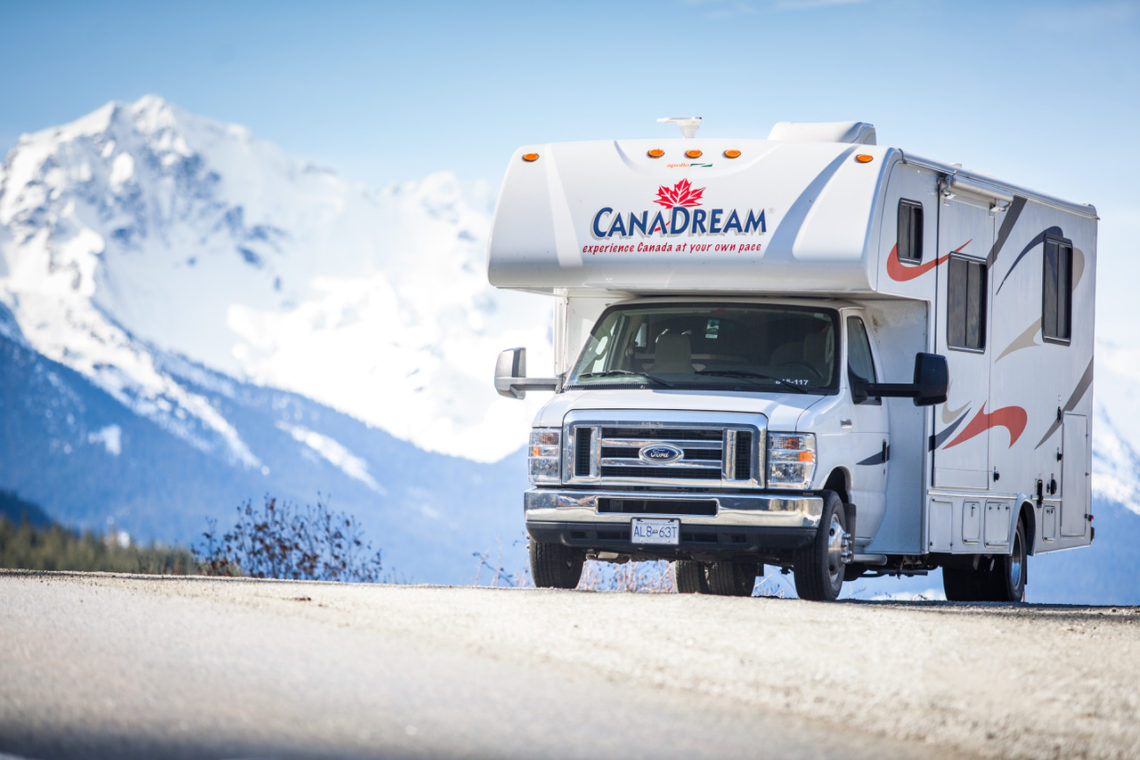 As winter weather quickly approaches and as winter activities and sports enter your thoughts, there is no better time to take advantage of special offers and book with CanaDream – Canada's leading RV Rentals operator with the only fully insulated, winter-ready RV, the Maxi Motorhome.
"Waking up in your luxury winter chalet on wheels in a winter wonderland of fresh snow while cozy and warm in your heated RV under a fleece duvet is amazing," says Klaus Gretzmacher, Vice President Tourism for CanaDream and a passionate outdoorsman and former World Cup Alpine ski racer. "Enjoy your first coffee of the day and get your winter gear on in the comfort of your RV and be on your favourite ski hill or cross-country trail in a matter of minutes!"
The specialized winter RVs have plenty of customized features, including a high efficiency furnace, generator, four coach batteries, an interior winter cab blanket and vent pillows, ample storage space for sports equipment and insulated and heated water and holding tanks enabling full use of water for warm showers in temperatures as low as -30C. Sleeping up to four adults and two children comfortably, CanaDream vehicles feature high quality furnishings at extremely affordable rates (starting from just $124 per night) available for pick up at locations across the country including Calgary and Edmonton, Vancouver, Toronto, Montreal and Halifax.
RV travel has proven to be one of the safest ways to get around this year, and #CanaDreamCares. In an effort to protect valued guests, staff, and surrounding communities, innovative health and hygiene protocols have been implemented including online check-in, social distancing, self-guided RV demos, strict sanitization measures and more. Allowing for flexibility and customization throughout your trip – experience winter travel this season without compromising on personal comfort levels.
Whether you are interested in an adventurous ski safari or a peaceful repose in the stunning natural surroundings Canada has to offer – the opportunities for winter travel are endless with CanaDream's suggested itineraries and exclusive partnerships with many of Canada's top ski resorts. Take advantage of Alberta's incredible mountain ranges with The Powder Trail – hitting the historic ski town of Fernie as well as the 'Champagne Powder Capital of Canada' Kicking Horse; Ski Quebec – exploring family-friendly Stoneham and the more advanced Mont-Sainte-Anne; or experience BC's Winter Sea to Sky adventure featuring the legendary terrain and deep snow of Whistler Blackcomb. The CanaDream Club also allows for guests to design their dream trip from start to finish, providing access to the closest campgrounds, best tours and most scenic areas.
Make the most of your upcoming staycations by avoiding crowds and immersing yourself in nature, no matter what the season. Visit www.canadream.com to book an unforgettable experience today.
CanaDream Winter Special Offer
Winter Staycation: From early November to early April each winter, CanaDream's low RV rental rates and included extras allow you to drive and stay virtually anywhere you please. Choose 2 of 4 special booking options including reduced rates (starting from just $124 per night) on early pick up and late drop offs and complimentary convenience kits.
Note to media: Supporting image bank accessible here
Image credit: Mike Overbeck