DEC. 6 IS THE LAST CHANCE TO PURCHASE THE EPIC PASS, EDGE CARDS, WHISTLER BLACKCOMB DAY PASS AND ENTIRE SUITE OF PASS PRODUCTS FOR THE 2020/21 SEASON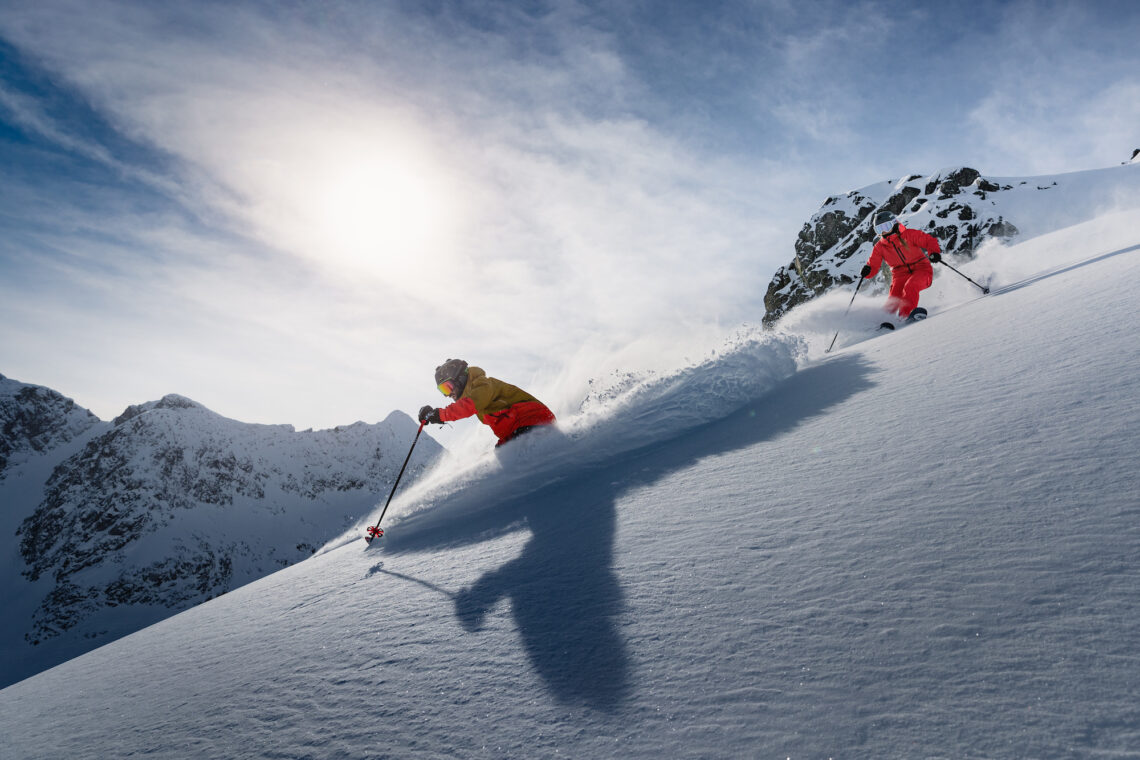 With snow falling and Whistler Blackcomb's opening day only ten days away on Nov. 26, the much-anticipated 2020/21 winter season is upon us. Guests with an Epic Pass or Whistler Blackcomb Pass are already locking in their Priority Reservation Days for the core season across all of the company's North American resorts, including Whistler Blackcomb, using Vail Resorts' new portfolio-wide reservation system which allows for physical distancing, prioritizes pass holders and provides them with a consistent experience to plan their season.
For skiers and riders who have not locked in their pass – now is the time.
Lift tickets will be limited this season, so the best way for guests to access the mountains is with a pass. The Epic Pass, EDGE Cards, Whistler Blackcomb Day Pass and entire suite of pass products, each providing unbeatable value, go off sale Sunday, Dec. 6. For the greatest value and access, guests should lock in their pass sooner than later. Prices increase Nov. 22 on all Epic and Whistler Blackcomb Passes, with the Epic Pass going up $100. Additionally, there are now three weeks left of the exclusive booking window for pass holders to lock in up to seven Priority Reservation Days for the core season before lift tickets go on sale Dec. 8. Skiers and riders who plan to ski Whistler Blackcomb ahead of Dec. 8, must have a pass to access the mountain.
This year, Vail Resorts' unrivaled commitment to safety takes on more importance than ever amid the COVID-19 pandemic. In addition to face covering requirements and new safety protocols across resort operations, Vail Resorts launched a reservation system for all of its resorts to safely manage how many guests are on mountain on any given day. This system, which gives pass holders priority access, can be adjusted to meet local health guidelines, creating an approach that was designed with the full season in mind.
"There is tremendous enthusiasm to get back to the mountains this winter – and to make that experience a reality, we are sharply focused on safety and prioritizing our pass holders," said Kirsten Lynch, chief marketing officer of Vail Resorts. "While our Epic Pass portfolio has always provided unprecedented value, this year pass holders get added benefits, including exclusive early season skiing and riding, priority access to our reservation system and peace of mind with Epic Coverage. For skiers and riders who are eager to safely recreate outdoors this season, even if they just plan to go just one day, having a pass is simply the best way to do it."
Reservations are Now Live
Right now, pass holders can lock in up to seven Priority Reservation Days for the core season (Dec. 8-April 4) as well as reservations for the early season which are released each Wednesday for the following week for resorts that are open. On Wed, Nov. 18, early season reservations will be released for Whistler Blackcomb.
Once in the core season, pass holders can also book as many week-of reservations as their pass type and availability allow. Week-of reservations do not count against their Priority Reservation Days. Once a pass holder uses one of their Priority Reservation Days, they will be able to book another – allowing them to always hold up to seven days in advance at a time. Reservations for all of the company's resorts can be booked at whistlerblackcomb.com, providing a one-stop shop for pass holders as they plan their ski and ride season.
Savings All Season Long with Epic Mountain Rewards
New for the 2020/21 season, Epic Mountain Rewards gives pass holders an exclusive discount of 20 percent off food and beverage, lodging, group ski and ride school lessons, equipment rentals and more at Vail Resorts' North American owned and operated resorts. Epic Mountain Rewards is available to everyone who purchases an Epic Pass, Epic Local, Epic Day Pass, Military Epic Pass and most of the Company's other pass products. With no sign-up, no point tracking and no blackout dates, pass holders get the 20 percent discounts by simply presenting their pass at the register or logging into their account for online reservations. EDGE Cards and the Whistler Blackcomb Unlimited Pass are not included in Epic Mountain Rewards but do have access to in-resort benefits including 20 percent off at select retail stores, rentals, on-mountain dining and more.
Epic Pass and Whistler Blackcomb Products
The Epic Pass continues to offer the best value and variety for skiing and riding in North America. Currently priced at USD$999, the Epic Pass provides incredible access to all of the Company's 37 owned and operated resorts, provides the best value for season-long skiing and riding at Whistler Blackcomb, plus additional partner access at Fernie, Kicking Horse, Telluride, Hakuba Valley, Japan and more. Even after the USD$100 price increase on Nov. 22, the Epic Pass will still have the best value in the industry.
Vail Resorts continues to offer 2-, 5-, and 10-Day EDGE Cards, which provide deeply discounted days at Whistler Blackcomb, exclusively available to residents of Canada and Washington State. Guests can use up to two days with the 5-Day EDGE Card and up to three days with the 10-Day EDGE Card at Vail, Park City, Stevens Pass and more.
New for the 2020/21 season, the Whistler Blackcomb Day Pass is a customizable pass for skiers and riders who may not need the access offered by a traditional season pass. For as low as CAD$91 per day of skiing or riding at North America's premier mountain destination, guests can create their own pass by selecting the number of days they plan to ski or ride – from one day to ten days – and whether or not to add holiday access. With the Whistler Blackcomb Day Pass, guests have unparalleled flexibility to choose when and how frequently they want to ski or ride. For guests interested in skiing and riding exclusively at Whistler Blackcomb, the Whistler Blackcomb Unlimited Season Pass provides season-long access for CAD$1449.
The Military Epic Pass program honours the epic service of the Company's founders from the 10th Mountain Division and men and women of the U.S. Armed Forces, Canadian Armed Forces and Australian Defence Force. With a significant discount from the Epic Pass, the 2020/21 Military Epic Pass provides an incredible value for Active or Retired service members and their families to enjoy unlimited, unrestricted skiing at the Company's owned resorts for USD$189.
Peace of Mind with Epic Coverage
New for the 2020/21 season, Epic Coverage is now included free for all pass holders, replacing the need for traditional pass insurance, and providing additional peace of mind during an uncertain time. Epic Coverage provides refunds associated with illness, job loss, injury and certain resort closures, such as those due to COVID-19.
Epic Coverage provides pass holders with the ability to adapt their coverage to their needs. Pass holders can choose if they want their Priority Reservation Days covered or if they want the entire season covered, providing flexibility for how and when they need it. Pass holders have until Dec. 7 to make their coverage elections or Epic Coverage will default to Priority Reservation Day coverage if a reservation in the core season is reserved. Click here to learn more about Epic Coverage and review both the FAQs and the Terms and Conditions.
Image credit: Vail Resorts & Robin O'Neill