Oliver Osoyoos Wine Country launches 2021 Podcast and Virtual Tasting Series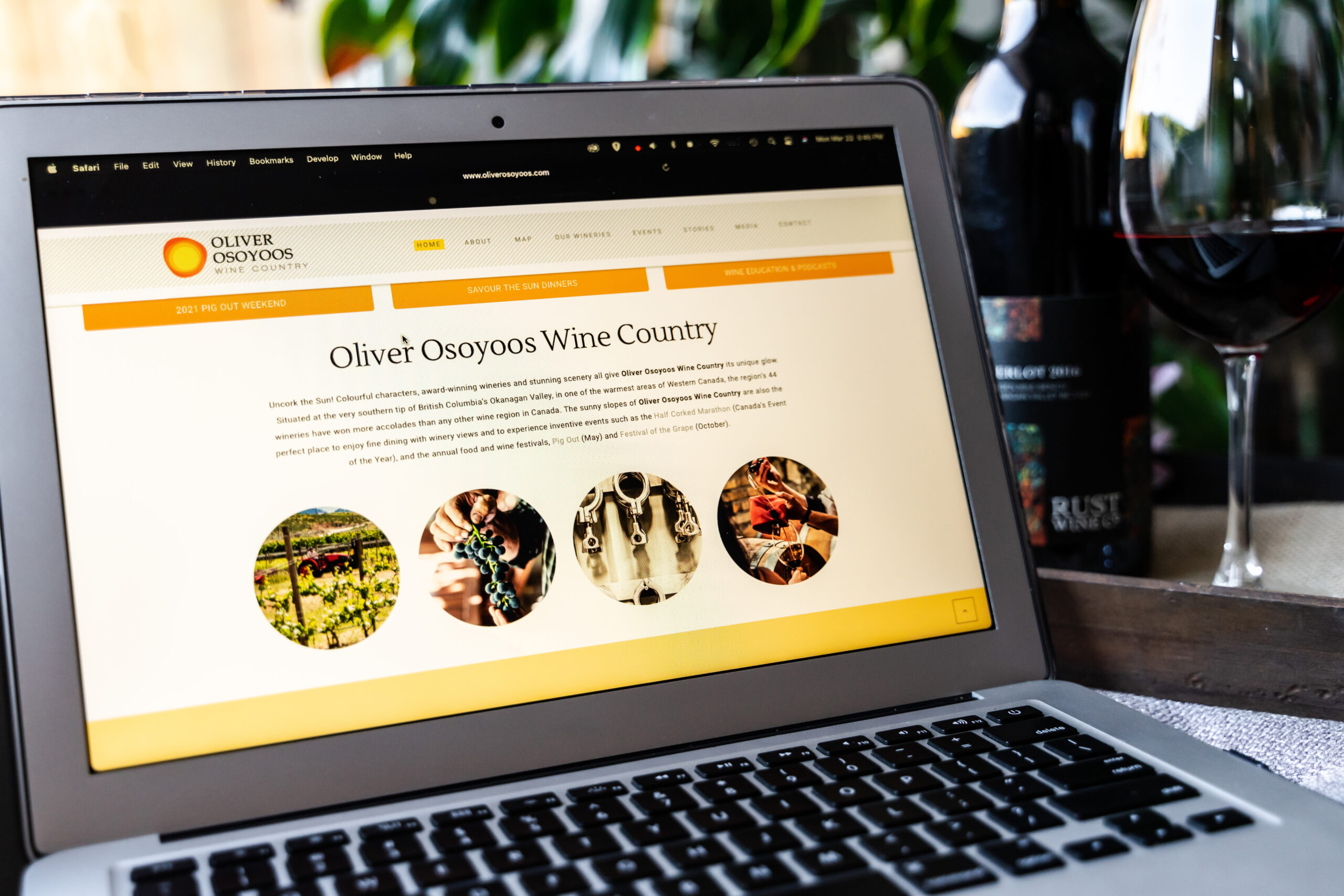 On Tuesday March 30th, Oliver Osoyoos Wine Country will kick start B.C. Wine Month with their 2021 Uncork the Sun Virtual Tasting Series, accessible to all via their Facebook Live platform, on the last Tuesday of every month at 7pm.
Returning host Moss Scheurkogel from Vinstitute Wine School will lead viewers through a unique, seven episode wine education program that aims to break down the components and characteristics of the region's most loved wines. Monthly Virtual Tastings will pinpoint varietals and wine-making processes that together create iconic wines such as Meritige, Saignée and Rhône-style blends.
The first session will focus on traditional method sparkling, featuring Jackson-Triggs' Entourage Grand Reserve Brut, alongside a study of the single varietals that traditionally form the components of this style of wine: unoaked chardonnay and pinot noir. With virtual tastings of Liber Farm & Winery's Unoaked Chardonnay and Ramification Cellars Pinot Noir, viewers are encouraged to purchase the wines direct from the wineries or their local wine shop and follow along.
"We are excited to partner with Moss Scheurkogel for a second year to offer a virtual series that will help enhance our followers' enjoyment of wine," says Jennifer Busmann, executive director of Oliver Osoyoos Wine Country. "In keeping with our goal to offer engaging and authentic Wine Country experiences, our virtual tasting and podcast sessions have been tailored to both share our knowledge of the region's wines as well as introduce the people that craft them."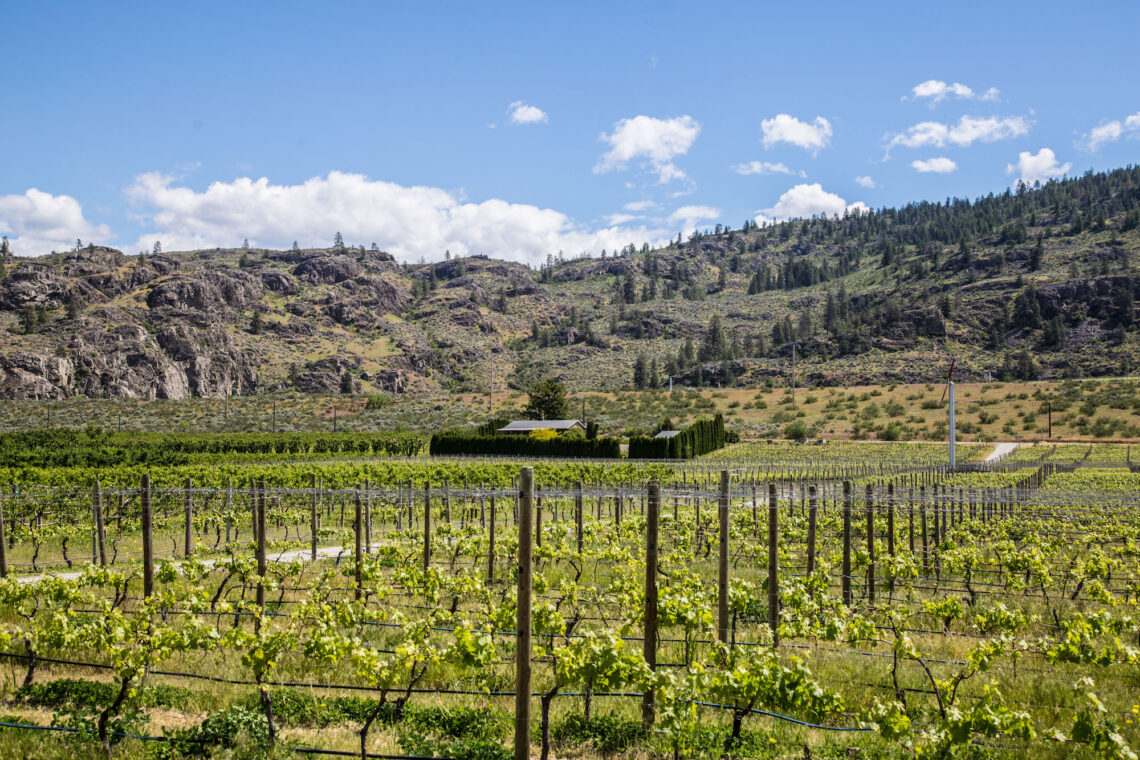 The series continues on Tuesday April 27th with a look at the components and characters of the saigneé method of producing Rosé (traditionally Cabernet Franc and Merlot); May 25th focusing on Meritage (Bordeaux grape varieties); June 29th with Aromatic Whites; Rhone Blends on July 27th; and Dessert Wines on August 31st.
Complementing the Uncork the Sun Virtual Tasting Series, Oliver Osoyoos Wine Country revives their popular podcast series, which saw over 1,000 downloads in 2020. The series opener, available on Tuesday April 6th looks at the History of British Columbia Wines, and features an interview with Stephen Judge from Ramification Cellars. Episode #2, released on Tuesday May 4 will look at the distinctions of terroir and an interview with the legendary Sam Baptiste of Nk'Mip Cellars. Details of future episodes will be announced on social at @uncorkthesun and on www.oliverosoyoos.com.
Virtual Tasting Details:
• May 25 – Characters & Components of Meritage featuring Bordertown Winery 2018 Cabernet Franc (can be found at Everything Wine locations across the Lower Mainland), Church & State Wines 2017 Merlot (can be found at Liquor on 248th and Jericho Corner Liquor Store in Langley, The Gull Liquor Store in North Vancouver, O'Hare's Liquor Store in Richmond, Thrifty Foods Tuscany Village in Victoria and Beverly Corners Liquor Store in Duncan), Hidden Chapel Winery 2016 Shotgun Wedding (currently only available online / at the winery) and Gold Hill Winery 2014 Grand Vin (can be found at Everything Wine Vancouver and South Surrey locations)
• June 29 – Components & Characters of Lighter Whites featuring Gehringer Brothers Estate Winery 2020 Auxerrois (can be found at BC Liquor Stores across the province – including Vancouver, Victoria and the Okanagan)⁠, Hester Creek Estate Winery 2020 Trebbiano (can be found at Swirl Wine Store and Marquis Wine Cellars in Vancouver), Nostalgia Wines 2020 Kerner (shipped to Save-On-Foods stores with BC Wine Boutiques on May 10 with locations across the Okanagan, the Lower Mainland and Vancouver Island) and Silver Sage Winery 2019 Sparkling Velvet (can be found at Desert Country Liquor Store in Oliver, Last Call Liquor Mart in Penticton and Lighthouse Liquor Store in Sechelt)
• July 27 – Characters & Components of GSM and Rhône-style Whites featuring Black Hills Estate Winery Syrah (can be found at Everything Wine locations across the Lower Mainland and in Victoria), Castoro de Oro Estate Winery Viognier (can be found at Crowfoot Wine & Spirits, Co-op Wine Spirits Beer and Eastport Liquor Store in Calgary and Sherbrooke Liquor Store and Highfield Liquor in Edmonton), Nk'Mip Cellars Syrah (can be found at Willow Park Wines & Spirits in Calgary) and Road 13 Vineyards 2018 GSM (can be found at The Gull Liquor Store in North Vancouver and the Artisan Wine Shop in North Vancouver and Victoria)
• August 31 – Characters & Components of Dessert Wines featuring Adega on 45th Estate Winery Portao & Portao Da Adega Branco (winery exclusive), Inniskillin Icewine (can be found at Everything Wine and Marquis Wine Cellars in Vancouver), Maverick Estate Winery Fia Fortified Wine (winery exclusive) and vinAmité Cellars Ouest (winery exclusive)
• September 28 – Wine Cellar Components featuring library wines from Culmina Family Estate Winery, Gold Hill Winery, Jackson-Triggs, Lariana Cellars and Nk'Mip Cellars
Image credits: Nora Hamade; Leila Kwok