Make the most of winter road trips with CanaDream RV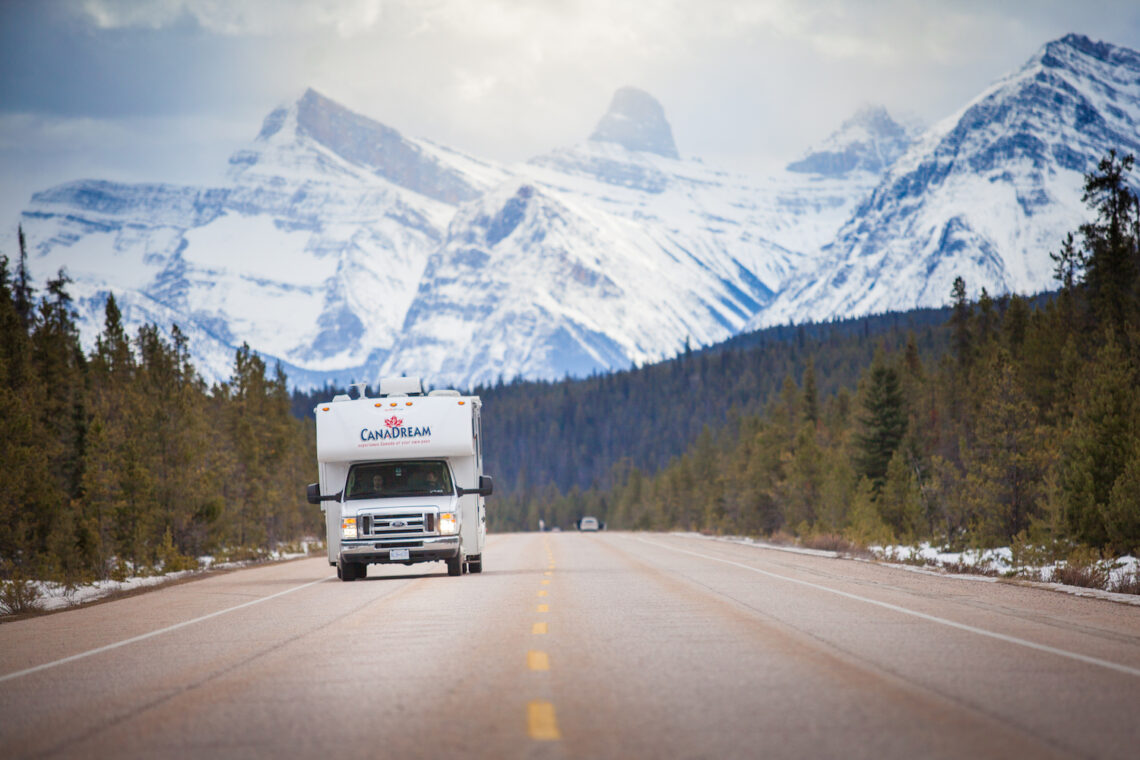 With cooler weather just around the corner, now is the time to plan for your wintertime escape in one of CanaDream's fully insulated, winter-ready Maxi Motorhomes.
"Allow our specialized RVs to make your ski safari dreams a reality," says Klaus Gretzmacher, Vice President Tourism for CanaDream and former World Cup Alpine ski racer. "What's better than waking up at the foot of the slopes in your warm, winter chalet on wheels!"
Thanks to the customized features of these RVs, including a high efficiency furnace, generator, four coach batteries, an interior winter cab blanket and vent pillows, guests can experience the great outdoors year-round. With insulated and heated water and holding tanks, full use of water is available to guests in temperatures as low as -30 degrees Celsius. Come prepared for adventure with ample storage space for sports equipment like skis, snowboards and snowshoes and get ready to follow the snow with the flexibility of a CanaDream RV.
CanaDream vehicles feature high quality furnishing at extremely affordable rates – starting from just $136 per night with their Winter Vacation Deal – with pick ups available from Vancouver, Calgary, Edmonton, Toronto, Montreal and Halifax starting November 1. Sleeping up to four adults and two children comfortably, rough it in luxury with 22" thick memory foam mattresses and hotel grade bed linens, ensuring a great night's sleep before an action-packed day ahead.
Take advantage of the unique CanaDream Club, a dedicated and custom app offering access to over 2,500 Canadian experiences and attractions, including exclusive partnerships with many top ski resorts. CanaDream also allows guests to save every time they fill up on gas at participating Chevron, Ultramar and Pioneer gas stations – the only RV rental company in Canada to offer a fuel reward partnership program. Experience The Powder Trail, weaving between famed ski towns in Alberta and British Columbia including Fernie and Kicking Horse, or embark on a Quebec Ski Tour, including stops in Mont Tremblant, Mont-Sainte-Anne and Le Massif offering terrain for any level.
CanaDream ensures guests can experience adventure travel without compromising on personal comfort levels, and is recognized as a Safe Travels company by the global leaders in travel safety, the World Travel & Tourism Council. Determined to put safety first, measures like online check-in, self-guided operating demos and strict sanitization protocols have been designed with the wellbeing of guests, team members and the community top of mind.
Whether you're an expert or brand new to RV travel, CanaDream is ready to help you feel safe and comfortable every step of the way, no matter the season! Get inspired and learn more about ski safaris online at www.canadream.com/trip-planner/ski-safaris.
Supporting images for media can be accessed here.