Chase the warm weather all winter long with CanaDream RV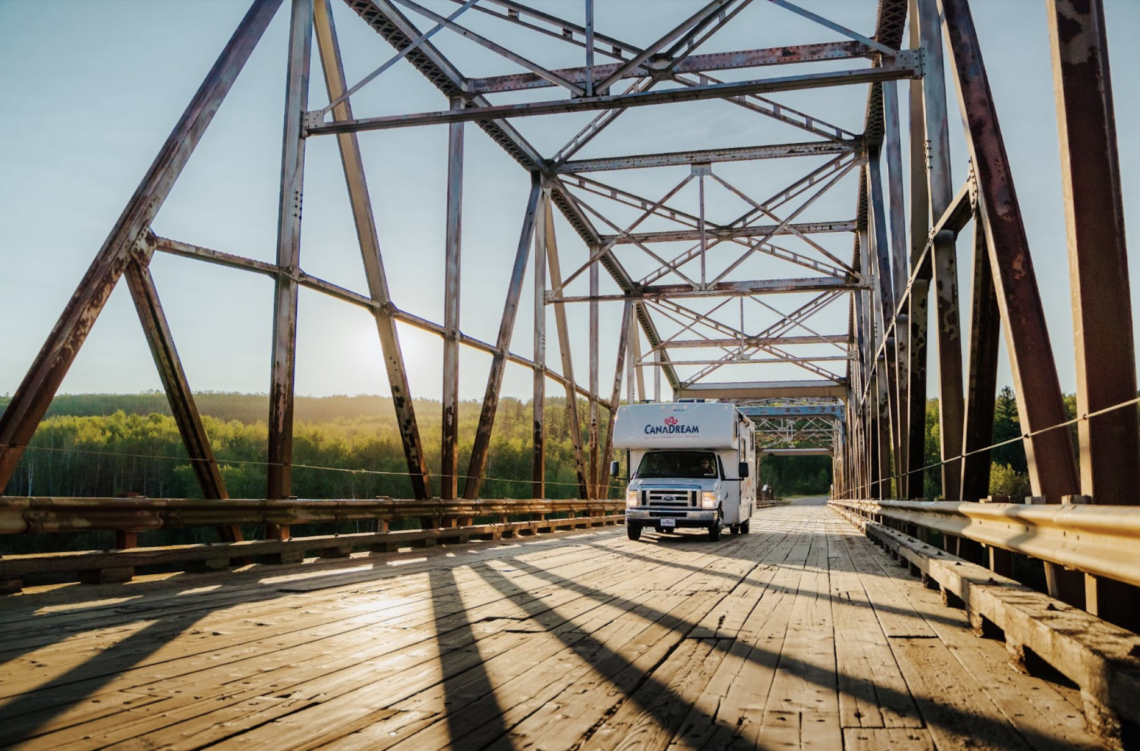 Take advantage of CanaDream's brand new Long Hire Winter Sun Seeker offer – with low RV rental rates and tons of included extras, it's perfect for those looking for a sunny escape
Rocky View County, Alberta (October 18, 2021): It has been a long time since Canadians have been able to drive freely into the US and to celebrate the border re-opening next month, CanaDream RV has introduced a Long Hire Winter Sun Seeker offer! Seek out sunnier skies in confidence with Canada's leading RV adventure experience operator.
"We are thrilled to offer guests a new option for exploring this winter," says Kathryn Munro, VP Sales & Marketing, CanaDream. "With our state-of-the-art Maxi Motorhomes now available for rentals of up to 90 days and confirmation of the US border reopening to fully vaccinated travellers on November 8th, visiting Florida or California in your very own cabin on wheels has never been easier!"
With pick ups available now through until the end of March 2022 in Vancouver, Calgary, Edmonton, Toronto, Montreal and Halifax, there's no better time to beat the chill of winter in a fully kitted out Maxi Motorhome MHA.. Starting at just $3,999/taxes for 30-60 nights, additional nights are only $60/tax with up to 90 nights total, to really enjoy the warmth. The Long Hire Winter Sun Seeker offer is available for a minimum of 30 nights and includes: complimentary linen and kitchen kits for all the comforts of home, complimentary 4500km package, complimentary US travel fee, complimentary extra driver for those long stretches plus complementary pet fee so you can bring your furry friend along!
The Maxi Motorhome features high quality furnishings, sleeping up to four adults and two children. With 22" thick memory foam mattresses and hotel grade bed linens, you'll be comfortable on the road for several months at a time. CanaDream is recognized as a Safe Travels company by the global leaders in travel safety, the World Travel & Tourism Council, so you don't have to compromise on personal comfort levels to cross the border.
CanaDream is ready to travel when you are. Enjoy peace of mind with CanaDream's 14 day cancellation policy for bookings made prior to December 31, 2021, for pick up on or before the same day. For all other bookings, standard cancellation policy applies. Visit www.canadream.com for more information and to book the adventure of a lifetime today!
Supporting images for media can be accessed here.
-30-
About CanaDream
CanaDream is committed to providing Guests with a memorable RV vacation as they "experience Canada at their own pace" in a CanaDream motorhome. From small beginnings in the 1990s, CanaDream has grown into one of the largest RV rental and sales companies in Canada. The company's leadership position has been achieved through a combination of investments in experienced and well-trained Cast members at all locations, proprietary technology and continual investment, upgrading and maintenance of its systems and RV fleet. In 2017, CanaDream became part of the Apollo Tourism & Leisure Group of companies. CanaDream has recently been recognized as a Safe Travels company by the global leaders in travel safety, the World Travel & Tourism Council. The specially designed safety stamp allows travellers to recognize governments and companies around the world which have adopted health and hygiene global standardized protocols, ensuring they can experience #SafeTravels.