Vancouver's biggest Care Package Drive is back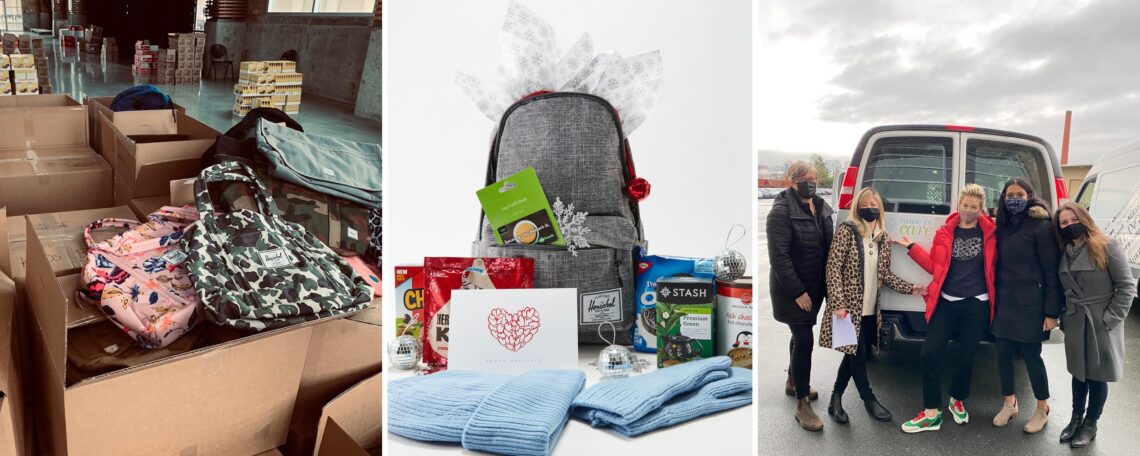 In partnership with Capital Direct, Cause We Care Foundation sets a new goal to deliver 1,200 Care Packages to families in need this holiday season
Cause We Care Foundation is excited to announce that the annual Cause We Care Holiday Care Package Drive has launched with a new goal to raise $180,000 to provide funds to fill and distribute 1,200 Holiday Care Packages to families in need across the Lower Mainland.

"The holiday season can be a very challenging time for families with limited resources," says Shannon Newman-Bennett, Executive Director of Cause We Care. "This year, women and single mothers have been especially hard hit by the pandemic, both financially and emotionally. Our Care Packages offer kindness and compassion as well as much needed provisions. We encourage people to give generously in support of our drive, every dollar counts towards sending a message of hope and making a real difference in the lives of those who are struggling."

Cause We Care gratefully welcomes back lead sponsor Capital Direct who have committed to a new dollar-for-dollar matching campaign, meaning that every dollar raised (up to the first $35,000) will go twice as far. Herschel Supply Company have donated 1,200 high quality backpacks to be filled with a $100 grocery gift card from Save-On-Foods (Cambie Street), warm winter accessories from Aritzia, alongside other essentials and treats.

Each online donation of $150 will provide a Holiday Care Package, to a family in need valued at well over $230. Donations can be made in honour of loved ones or in lieu of holiday gifts with dedicated e-cardsdelivered to recipients. Volunteers are needed to help assemble and deliver care packages on drive days, December 7th and 8th at the Rocky Mountaineer Station, where donations of warm winter coats will also be collected and a Blue Ruby pop-up shop will offer the opportunity to purchase from the latest Blue Ruby x Cause We Care jewellery collaboration with 100% proceeds going directly to support Foundation initiatives. Health and safety protocols will be followed including proof of vaccination for entry, limited capacity and masks.

Cause We Care Foundation would like to thank all sponsors who are making this important initiative possible including: Capital Direct and Westland Insurance for their financial donations, Save-On-Foods(Cambie Street) for the discounted grocery gift cards, Purdys Chocolatier for 1200 chocolate bars, Herschel Supply Company for the brand new backpacks, Aritzia for warm winter accessories, Rocky Mountaineer for the packing venue, Livingspace for providing cargo vans for deliveries, and Urban Impactfor handling recycling from the drive. In addition, special thanks are extended to media sponsors Global BC and 980 CKNW.

For more information, to volunteer or donate visit www.causewecare.org

For updates follow @causewecare #singlemotherstrong

Note to media: Supporting image bank accessible here.
-30-

About Cause We Care Foundation
Cause We Care is a Vancouver-based registered public foundation, founded to assist marginalized single mothers and their children in need in our community. Since 2007, Cause We Care has provided support to those faced with poverty and the everyday challenges it brings through a variety of outreach and funding initiatives. www.causewecare.org