CanaDream reopens in Whitehorse, Yukon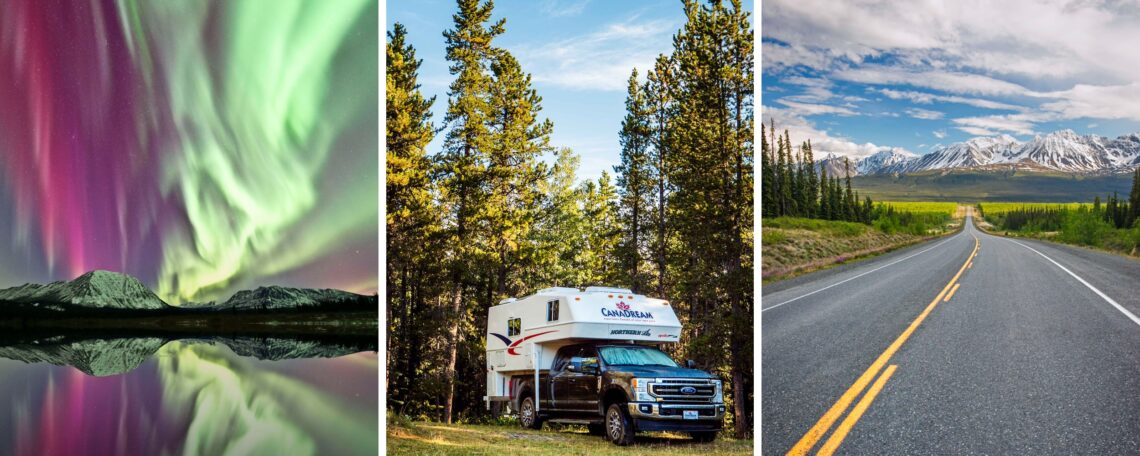 CanaDream, Canada's leading RV experience operator, is excited to announce its reopening in Whitehorse, Yukon at a brand new location on May 1st 2022. With a new home base at High Country RV Park, the rustic, log-cabin style setting reflects its heritage and is just minutes away from the airport and downtown, offering guests the ideal launch point to explore the Yukon, Northwest Territories and Alaska.  
"We're so excited to be back in Whitehorse," says Klaus Gretzmacher, VP of Tourism for CanaDream RV. "There are boundless opportunities for adventures in nature, incredible sights to see and a rich cultural history to explore. An RV vacation in Whitehorse will take you to far away places and deliver complete freedom to experience the vastness, magnificence and solitude of this amazing territory."
Robin Anderson, Tourism Yukon's Global Marketing Manager adds: "With a population of just 43,000 people and nearly 5000km of Canada's most famous highways to travel, motorhome travel is truly an iconic Yukon experience. Tourism Yukon recognizes the long standing commitment of CanaDream in helping us in our work in promoting the Yukon as a world class tourism destination. Congratulations CanaDream on your new facilities!"
Visit CanaDream's Trip Planner Tool for suggested itineraries including: The Golden Circle (14 days) which starts and ends in Whitehorse, taking guests over a mountain to the Pacific Ocean and winds through coastal rainforest, pristine rivers and lakes. For those with more time, the Yukon Explorer (24 days) travels from Vancouver, one of the most livable cities in the world, to the untamed wilderness of Canada's Great North, with so much to discover on an epic road trip. Yukon is proud of its First Nations history, which is still very alive today alongside its fascinating Gold Rush era prospecting days, this bucket-list destination is also home to Canada's highest mountain and to the world's smallest desert. Check out the CanaDream Club for offers on hotels, attractions and campsites to make travel planning even easier.
With over 25 years of experience in the RV rental business, CanaDream is the natural choice for motorhome explorers of all ages; families, couples and friends can explore the Yukon wilds from the comfort of a Maxi Travel Camper sleeping two adults and one child with high quality furnishings, including plush linens and hotel grade mattresses. CanaDream ensures guests can experience adventure travel without compromising on personal comfort levels and is recognized as a Safe Travels company by the World Travel & Tourism Council. Determined to put safety first, measures like online check-in, self-guided operating demos and strict sanitization protocols have been designed with the wellbeing of guests, team members and the community top of mind. Find out more at www.canadream.com.
Supporting images for media can be accessed here.