GIVE GIFTS THAT GIVE BACK THIS MOTHER'S DAY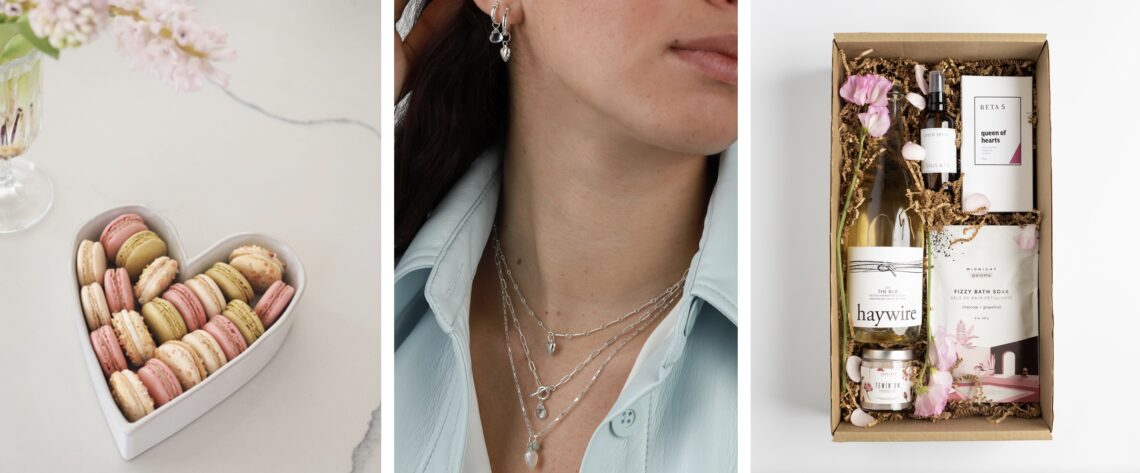 This Mother's Day, Cause We Care Foundation has collaborated with local companies to present meaningful gift options that celebrate motherhood, but that also recognize and support those who are raising their children alone and who may be struggling. The Vancouver-based grassroots charity has made it their mission to invest in marginalized single mothers and their families, with a goal to help them achieve financial independence and lead the way to brighter futures. 
"We know that single parents have suffered more than most over the past years," says Andrea Thomas Hill, Cause We Care Founder and Chair. "The isolation and anxiety brought on by the pandemic left many feeling completely overwhelmed and stretched to their limits. We want to help these families and support them in a variety of ways, as they continue to show resilience, strength and determination. We are very grateful to Blue Ruby, The Cross Decor & Design and Legend's Haul for joining us in raising funds to invest in single mothers this Mother's Day."
Mother's Day e-cards are available online with a donation and retail opportunities are as follows:
Blue Ruby Jewellery: A long-standing partner of Cause We Care, Blue Ruby has raised over $850,000 over the past nine years to support the Foundation through donating 100% of proceeds from Blue Ruby x Cause We Care collections. The latest spring 2022 collection features locally handcrafted sterling silver necklaces, bracelets and earrings accented with blue topaz, moonstone and aquamarine. Prices range from $35 – $195 and these beautiful pieces can be purchased online and shipped across the country, or picked up in store at Blue Ruby locations and Hills Dry Goods.
The Cross Decor & Design: A partner of Cause We Care since 2017, The Cross Decor & Design offers carefully curated gifts, home decor, furniture, bedding, kitchenware and design services to make homes beautiful. For Mother's Day, the team has handpicked a gorgeous collection of gifts for Mom and is offering 10% of proceeds from the Mother's Day shop to support Cause We Care Foundation initiatives. Shop online or at the Yaletown store from now until May 8th to help fund programs that support single mothers living in poverty in our community. 
Legends Haul: This incredible local company first partnered with Cause We Care when food security was a real issue for many at the start of the pandemic by helping to distribute fresh food parcels to families in need. This year, like last, they are back to offer 10% proceeds on a selection of thoughtfully sourced groceries and self-care products that will delight Mom while supporting Cause We Care programs and initiatives. Purchase online at www.legendshaul.com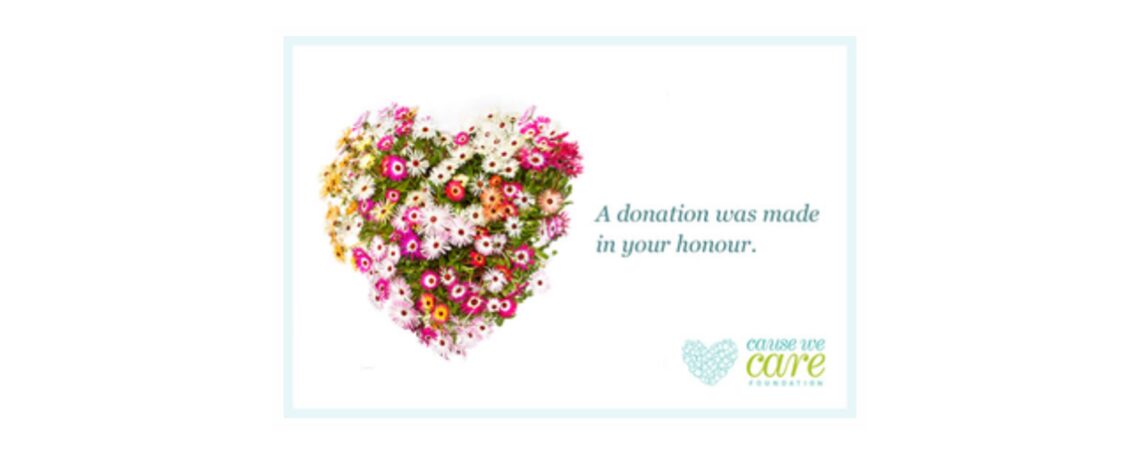 Cause We Care supports a variety of initiatives including housing, childcare and school break programs, education and job training programs through the Single Mother's Support Fund as well as essential supply drives and emergency funding. Funds also support the ongoing needs of the families living at YWCA Cause We Care House in Vancouver. Learn more and donate online at www.causewecare.org
Supporting images for media can be accessed here. 
About Cause We Care Foundation
Cause We Care is a Vancouver-based registered public foundation, founded to assist marginalized single mothers and their children in need in our community. Since 2007, Cause We Care has provided support to those faced with poverty and the everyday challenges it brings through a variety of outreach and funding initiatives. causewecare.org