Savour the Sun of Oliver Osoyoos Wine Country at the Silver Star Summer Wine Festival – August 12-13, 2022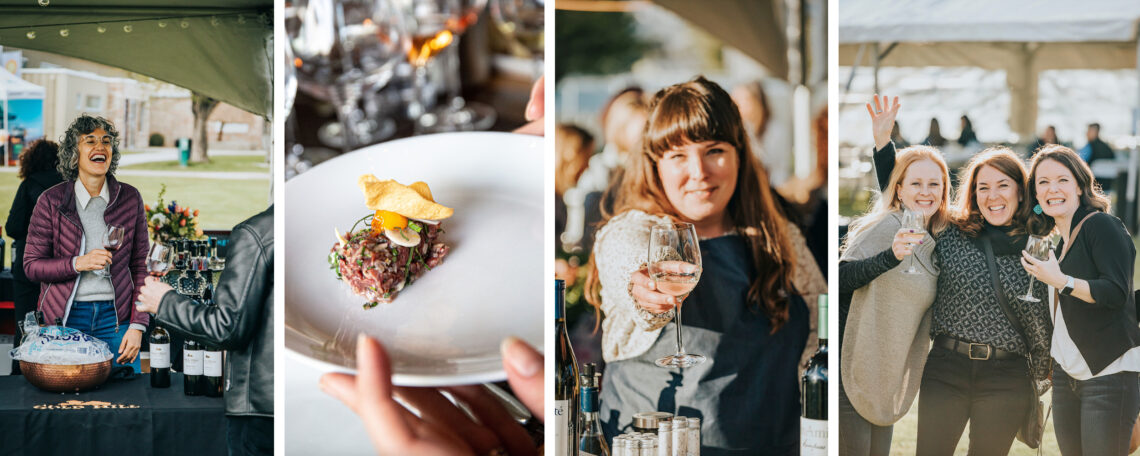 Soak up the sun and savour delicious wines in the mountains at the inaugural Silver Star Summer Wine Festival, taking place August 12-13, 2022.
Two Savour the Sun Wine Dinners, both taking place on Friday, August 12, will bring winemakers and principals from iconic Oliver Osoyoos Wine Country wineries to this summer destination to pair their wines with delicious multi-course menus prepared by two of Silver Star's most exciting culinary talents. Round out the weekend with Uncork Your Senses on Saturday, August 13, a progressive wine tasting event taking place in the heart of the village, featuring wines from Oliver Osoyoos Wine Country and other popular Okanagan wine regions, complemented by live music by Andrew Allen and guests.
SAVOUR THE SUN WINE DINNER AT BLACK PINE SOCIAL – Friday, August 12, 2022
Chef Jarred Sauve and Owner Brandon Loughery at Black Pine Social will bring an elevated and contemporary dining experience to guests. The team draws inspiration from rustic European alpine culture, incorporating international flavours to their culinary creations. Skillfully prepared dishes will showcase the diversity of the region by showcasing local suppliers and growers while spotlighting the characters of award-winning wines of Gold Hill Estate Winery, Kismet Estate Winery and vinAmité Cellars.
SAVOUR THE SUN WINE DINNER AT THE BULLDOG GRAND CAFE – Friday, August 12, 2022
Enjoy an evening of international flavours as Chef Tyler Lafferty shares his unique culinary combinations and passion for great food at the Bulldog Grand Café. The menu for the evening features elements of Dutch & Thai-Indonesian cuisine with flavours from the West Coast, all prepared from the freshest ingredients and homemade baked goods and paired with the award-winning wines from Kismet Estate Winery, Hester Creek Estate Winery, vinAmité Cellars.
UNCORK YOUR SENSES – Saturday, August 13, 2022 (1.00pm – 4.00pm)
Meander through the beautiful Silver Star Village and savour a cornucopia of wines from Oliver Osoyoos Wine Country and other wine regions throughout the Okanagan Region. BC's most sought-after, artisanal, award-winning wineries will be set up throughout the village, creating unique tasting experiences for guests. Local food purveyors, artisanal cheeseries and businesses will offer sample bites for guests to enjoy throughout the course of the afternoon, while enjoying live music from Andrew Allen and special guests.
MAKE SILVER STAR 'HOME BASE'
Discover the magic of a Silver Star summer, stay a little longer and make Silver Star "home base" to explore all that the village and region have to offer. Cozy and colourful mountain accommodations span classic hotel rooms, multi-bedroom luxury condominiums and vacation homes, with many offering private hot tubs and beautiful views of the Monashees. Stay and Play at Silver Star Mountain Resort, to book discounted stays quoting code SAVOUR with Silver Star Mountain Resort by calling 1.800.663.4431 or with Vance Creek & Chilcoot Lodges by calling 1.800.610.0805.
To learn more about Silver Star Summer Wine Festival and Oliver Osoyoos Wine Country's Savour the Sun Wine Dinner series visit www.oliverosoyoos.com.