Discover Canada's Magical Winter Wonderland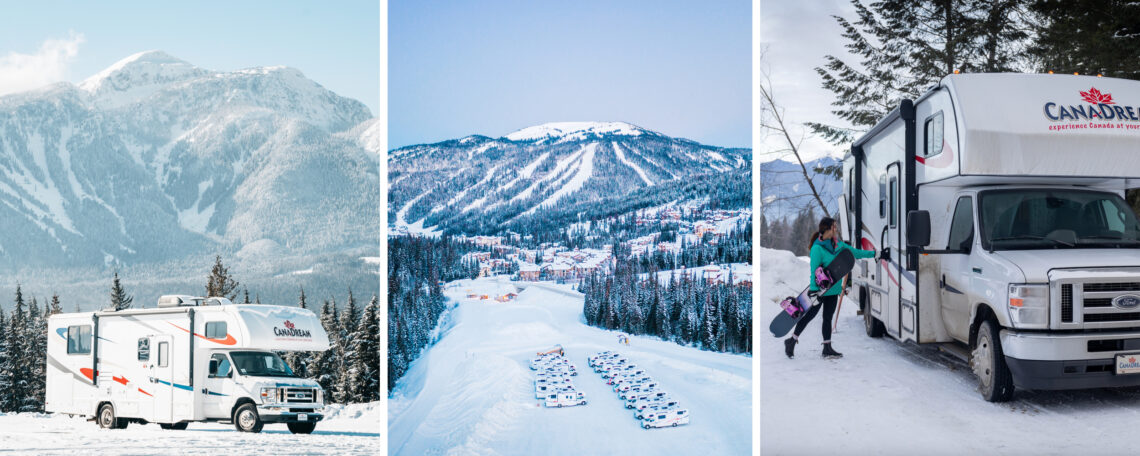 Whether you are dreaming of an adventurous ski safari through Quebec's snowy Eastern Townships, or to see the skijour spectacle in Banff, or if you have your heart set on exploring one of Canada's many unparalleled mountain destinations – the opportunities for winter travel are endless with CanaDream.
CanaDream is the only Canadian RV company offering specialized winter-ready RVs. Customized features include a high-efficiency furnace, generator, interior winter cab blanket, vent pillows and insulated, heated water and holding tanks enabling full use of water for warm showers in temperatures as low as -30C. Itinerary planning is made easy with CanaDream's Trip Planner Tool and complimentary membership of the CanaDream Club giving exclusive offers and discounts to campgrounds and destination experiences, including lift tickets at many leading mountain resorts across the country.
Camp overnight right beside the slopes at Castle Mountain Resort in Alberta, RED Mountain Resort or Revelstoke Mountain Resort in British Columbia and wake up in the heart of the action, ready to ski, snowboard, snowshoe or simply enjoy the shops and restaurants before checking out the mountain's apres scene and cuddling up in your toasty-warm RV for a peaceful night's rest. Access independent campsites close to the winter action through the CanaDream Club, such as Cedar Falls Campground, a short drive from Silver Star Mountain Resort, or Fairmont Hot Springs RV Resort near Panorama Mountain Resort in the Rocky Mountains. Hop over the US border and take advantage of winter camping at Running Bear Campground near Killington Ski Resort in Vermont or Bozeman Trail Campground and RV Park near Big Sky Resort, Montana.
From coast to coast, Canada is home to some of the largest winter festivals in the world including Québec's Winter Carnaval (February 3-12, 2023) in Québec City featuring carved ice palaces and competitive ice canoe racing on the frigid waters of the St. Lawrence River; head to Banff in Alberta for Skijor Canada (January 28, 2023) to see dare-devil ski-jorers as they hurtle down ice tracks and over jumps in pairs, one on skis, the other leading the way on horseback; or skate the Rideau Canal and marvel at beautiful ice sculptures during Winterlude in Ottawa (February 3-20, 2023). 
With over 25 years of experience in the RV rental business and 24 hour roadside support CanaDream delivers peace of mind and is recognized as a Safe Travels company by the World Travel & Tourism Council. Online check-in, self-guided operating demos and strict sanitization protocols have been designed with the well-being of guests, team members and the community top of mind.
For availability and more information on winter RV adventures visit www.canadream.com.
Supporting images for media can be accessed here.