Destination Disney: Bucket List Fun and Sun in Orlando and Anaheim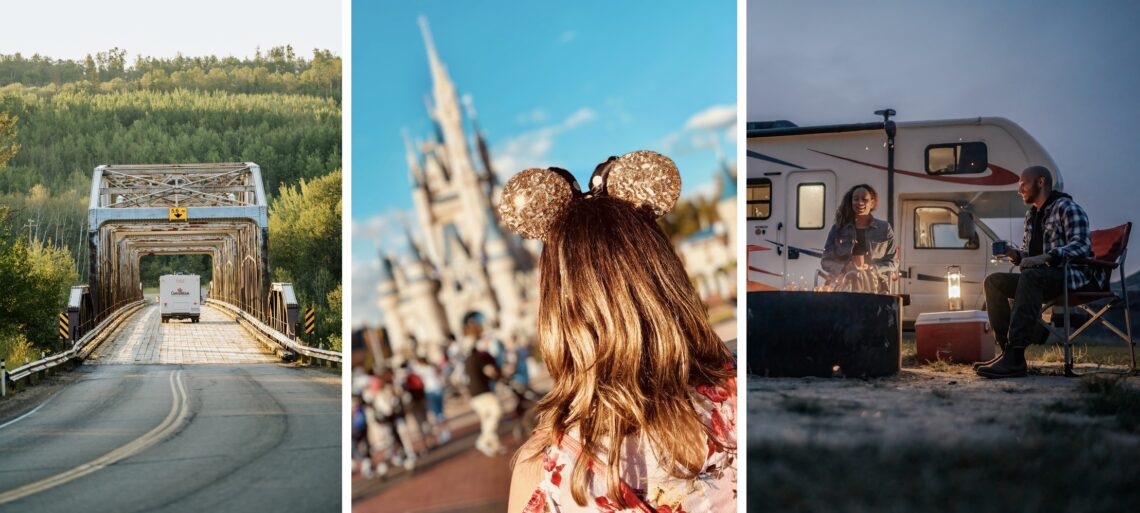 Tick a bucket-list trip off your list and experience the magic of Disney© with CanaDream RV. Two new itinerary suggestions, available through CanaDream's Trip Planner hub, route guests from either Vancouver (or Calgary) to DisneyLand© in Anaheim, California or Toronto (or Montreal) to Walt Disney World near Orlando, Florida. Both offer customizable north-to-south adventures that are sure to be a dream come true for the young or the young-at-heart. 
Itineraries route guests along either the East or West Coast of the continent, taking in over 3000km of nature, history and spectacular scenery. Both are year-round itineraries but especially perfect for those looking to escape the Northern winter and head south, towards sun, fun, adventure and plenty of magical memories!
The East Coast routing, from Toronto to the iconic Walt Disney World in Florida, takes guests past the historical centres of Philadelphia, Washington D.C., Charleston and Jacksonville. Take a detour to the magnificent beaches of North Carolina's Outer Banks. Orlando is home to more than a dozen theme parks including Walt Disney World, Universal Studios, Discovery Cove, Disney's Animal Kingdom, EPCOT Studios and Gatorland with its 1,200 feet of thrilling ziplines. On the way back, weave through the towering Appalachian Mountains – it's all up to you– explore at your own pace in your own way and take it day by day.
For those looking for a West Coast adventure, journey south from Vancouver along the endless white sand beaches and striking cliff formations of the Oregon Coast, through the mysterious Redwood old-growth forests or the Mendocino National Forest and the chic city hubs of San Francisco, San Jose and Los Angeles to reach DisneyLand in South California. A more intimate theme park experience, home to Disneyland Park and the California Adventure Park, which may appeal to those with younger families, the freedom and flexibility of an RV will allow for healthy and homemade pit-stop lunches and more time for theme park rides and magical moments.
With six vehicle types available, accommodating 3-7 guests in multiple sleeping areas with hotel grade mattresses and linens and thoughtfully-planned kitchens and bathrooms, pack up the whole family and take a road trip like no other.
With over 25 years of experience in the RV rental business and 24 hour roadside support CanaDream delivers peace of mind and is recognized as a Safe Travels company by the World Travel & Tourism Council. Online check-in, self-guided operating demos and strict sanitization protocols have been designed with the well-being of guests, team members and the community top of mind. Wherever CanaDream guests travel they can save on fuel with the Journie Rewards Partnership, delivering savings of up to 12¢ per litre.
For availability and more information including fall savings, 2023 early booking deals and relocation offers, visit www.canadream.com
Supporting images for media can be accessed here.