16th Annual Cause We Care Foundation Holiday Care Package Drive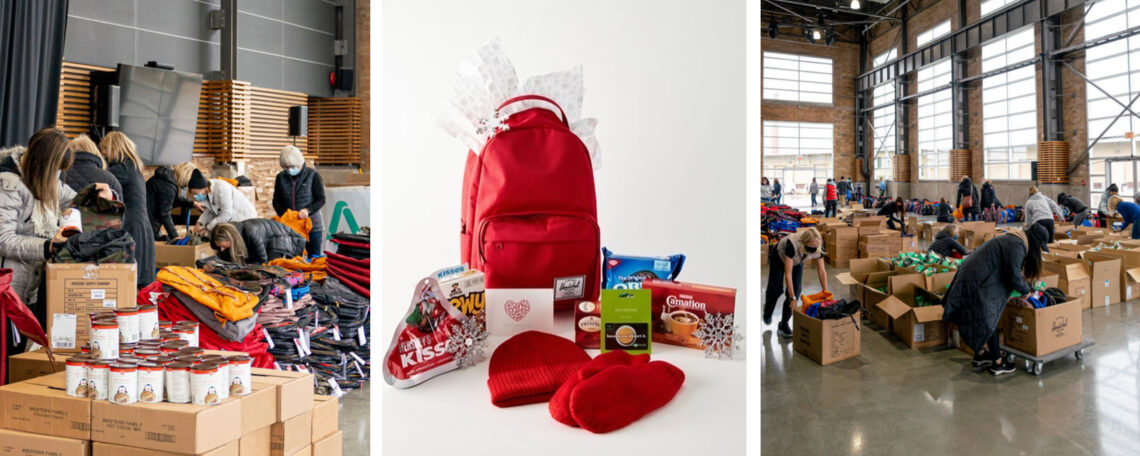 MEDIA ADVISORY
WHEN: Monday December 5th & Tuesday December 6th, 2023
WHERE: Rocky Mountaineer Station, 1755 Cottrell St, Vancouver, BC V6A 2L8
WHAT: Cause We Care Foundation – along with an army of volunteers – will be preparing 1200 Holiday Care Packages, which will be delivered to single mother-led families through local schools and front-line organizations.. The Care Packages will be filled with groceries, essentials, warm accessories, small treats from generous sponsors along with hand-written cards, offering an important message of support and hope over the festive season. 
WHO: Interviews possible with Cause We Care Foundation founder and chair, Andrea Thomas Hill and executive director, Shannon Newman-Bennett, as well as Care Package Drive volunteers. With advance notice, there may be the opportunity to visit a community school or front-line organization to see them receive the Care Packages and interview a spokesperson, to learn more about the direct impact to recipients.
WHY: With rising inflation, high costs of living and continually spiking food costs, the holidays will be especially hard for families with limited resources. This year, the Cause We Care team is more determined than ever to make a difference and support single mothers, to help alleviate some of the pressures they face and make the holidays a little brighter for them and their children.
HOW: Cause We Care relies on the support from generous donors to fill and distribute 1,200 Holiday Care Packages, as well as the general public who are helping to raise the $210,000 needed to make this happen. Online donations continue to be welcome and $175 will provide a Holiday Care Package valued at well over $250 to a family in need. Corporations can become "Champions" by sponsoring an entire frontline beneficiary organization (from $3500), a great way to engage employees or contribute in lieu of holiday corporate gifts.
KEY FILMING OPPORTUNITIES:
Monday December 5th, 2022
9.30-11.30am Volunteers will be packing 1200 Herschel Supply Company backpacks with items from sponsors including Save-On-Foods (Cambie Street), Aritzia, Purdys Chocolatier and Smart Sweets.
5.00-7.00pm Cause We Care's inaugural Holiday Open House: over 100 guests including generous donors, corporate sponsors, local media and businesses will have the opportunity to see first-hand how Vancouver's largest Care Package Drive makes a difference to 1200 families in the community.
Tuesday December 6th, 2022
9.00-11.00am Volunteers will load the 1200 Care Packages into trucks for delivery to community schools and front-line organizations, with support from Livingspace (cargo vans for deliveries) and Urban Impact (handling recycling from the drive).

For more information or to donate visit www.causewecare.org.
For updates follow @causewecarefoundation #singlemotherstrong on social media.
Note to media: Supporting image bank accessible here.