Oliver Osoyoos Wine Country Showcased in New York City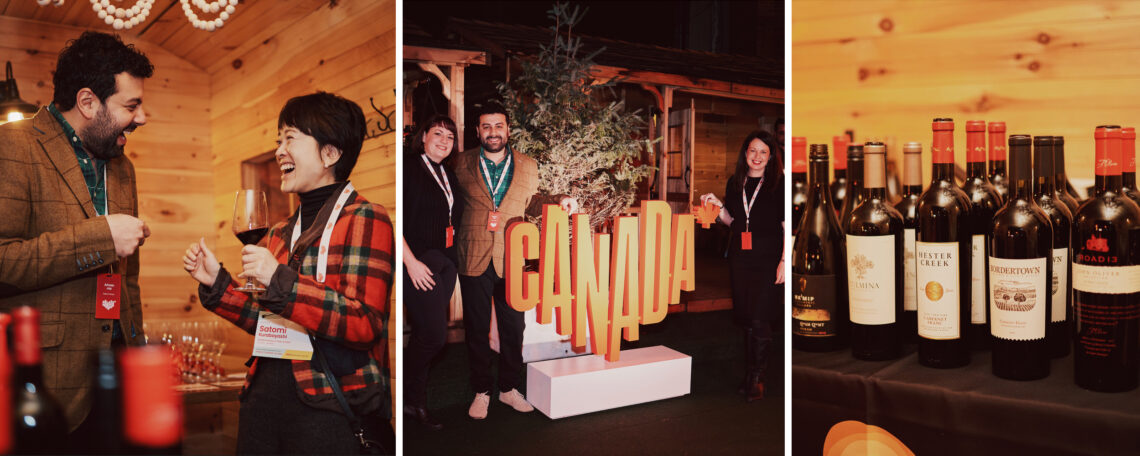 Wines from Oliver Osoyoos Wine Country members were presented and poured to guests attending Destination Canada events, held in New York City last week.
The not-for-profit organization, which promotes member wineries in the communities of Oliver and Osoyoos in British Columbia's Okanagan Valley, supported Destination Canada to provide wines at a special reception held at the Arlo Soho Hotel, following the filming of a series of talks by inspirational people with connections to Canada, in the iconic TED Theatre – a partnership that's the first of its kind. For TED@DestinationCanada, fourteen speakers took to the stage to share their innovative ideas and perspectives, across a range of generations, backgrounds and diversity, with the intention to spark conversation and encourage the world to view Canada in a different light.
"We are delighted that our guests at the reception for TED@DestinationCanada were able to taste the remarkable wines that Canada produces. The TED Talks were inspired by the people and the landscape of our country, and the Oliver Osoyoos Wine Country selections reflected that same inspiration," says Gloria Loree, Chief Marketing Officer at Destination Canada.
"To share both the quality and narrative of wines from our region in New York City has been a dream come true," says Jennifer Busmann, executive director of Oliver Osoyoos Winery Association. "We were so honoured to pour for some of our country's brightest speakers and biggest change-makers following the recording of their landmark TED Talks, as well as New York business leaders, dignitaries and visionaries, and the incredible team at Destination Canada and its tourism partners."
To illustrate the warmth of Oliver Osoyoos Wine Country's desert-like landscape, which has more degree-growing days through the year than the Napa Valley, the team poured Road 13 Vineyards 2020 Syrah, Bordertown Estate Winery 2019 Cabernet Franc, Culmina Family Estate Winery 2017 Hypothesis. To speak to the region's diverse terroir and various elevations with warm days but cool nights, guests enjoyed Road 13 Vineyards 2018 Sparkling Chenin Blanc, Tinhorn Creek Vineyards 2020 Chardonnay and Inniskillin Okanagan Estate Winery 2017 Riesling Ice Wine. To celebrate the region's authentic cultural roots and stewardship of the land, two wines from Nk'Mip Cellars were poured: 2020 Qwam Qwmt Riesling and 2019 Qwam Qwmt Syrah.
Wines were also poured to guests attending a business and events reception earlier in the week, held at the Consulate General of Canada. TED@DestinationCanada Talks will be published on TED.com starting in the spring.
Supporting images for media can be accessed here. Image credit: Destination Canada/Daniel Seung Lee.