Limited "OMG" Half Corked Marathon Tickets Go On Sale March 31st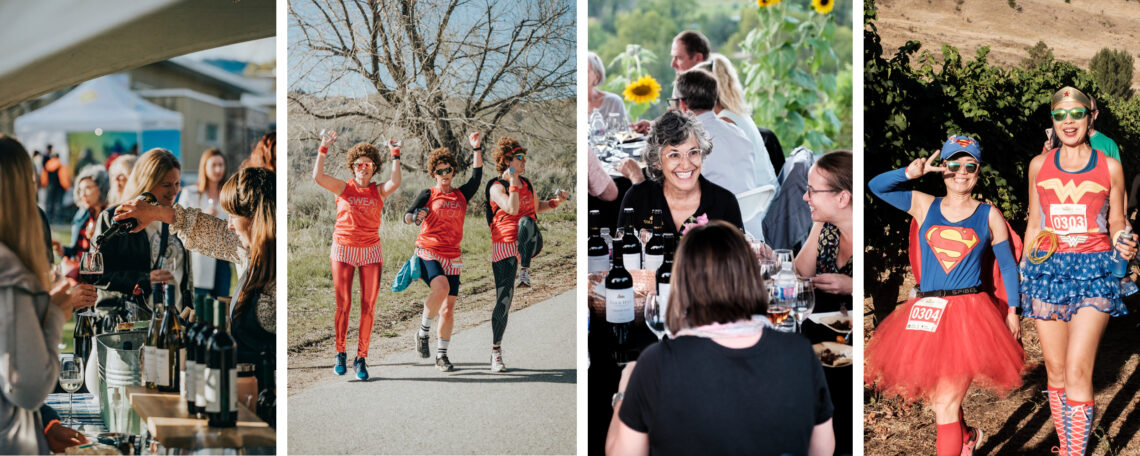 On Friday March 31st at 9am PT, Oliver Osoyoos Wine Country will release a limited number of "OMG" tickets for the immensely popular Half Corked Marathon, taking place on Saturday May 27th, 2023. Tickets cost $265 plus tax.
Celebrating 15 years with a Back to the Future theme, weekend events also include the Primavera Party long-table, Spanish-themed dinner prepared by Chef Javier Blanc at Tinhorn Creek Vineyards on Friday May 26th ($135.60 plus tax) featuring traditional Spanish tapas, followed by grilled Iberico meats, patatas con salsa and confit peppers and eggplant, and Dinner on the Farm the night following the run ($166.80 plus tax), hosted by winemakers in an intimate alfresco setting. Wrap the weekend at the Food Truck Brunch Showdown at Nostalgia Wines on Sunday May 28th (entry $15). 
"We are excited to take participants on a journey, back to the future, to honour our roots, celebrate the present and to look towards our future," says Jennifer Busmann, executive director of Oliver Osoyoos Wine Country. "The 15th year of the Half Corked Marathon is going to be our most fun event yet!"
The unique 24km run weaves participants through the vineyards and valleys of the region's iconic wine-growing areas, the Black Sage Road and Golden Mile, along with sections along the beautiful Okanagan River. Winery stations dot the route, with the opportunity to engage with the region's colourful characters as they pour samples for runners to enjoy.
As always, creative costumes are encouraged and prizes will be awarded for the best individual costume, best team and best skit. Participants will complete the route at the Oliver Community Park where the Party at the Finish Line will include a hearty paella lunch from The Paella Guys, wine tasting and live entertainment. Transportation to the start line and a safe ride home will be provided from central pick up points in Penticton, Oliver and Osoyoos, included for all participants in the ticket price.
"OMG" tickets will be available online at www.oliverosoyoos.com at 9:00am PT on Friday March 31st, 2023 until they are sold. Only one ticket per person permitted.
For more information on the Half Corked Marathon and to purchase tickets to Primavera at the Park and Dinner on the Farm, visit www.oliverosoyoos.com/half-corked-marathon.
Endorsed by BC Athletics, participants should be able to run 5km with some levels of incline over rugged terrain, in order to comfortably complete the 24km route in the time allocated. As always, the Sag Wagon will be ready to assist guests who don't reach the mid-way point before the cut off time, and transport them to the Party at the Finish Line.
Supporting images for media can be accessed here.