CanaDream Brings Full Fleet of RVs and Retail Opportunities to New Edmonton Station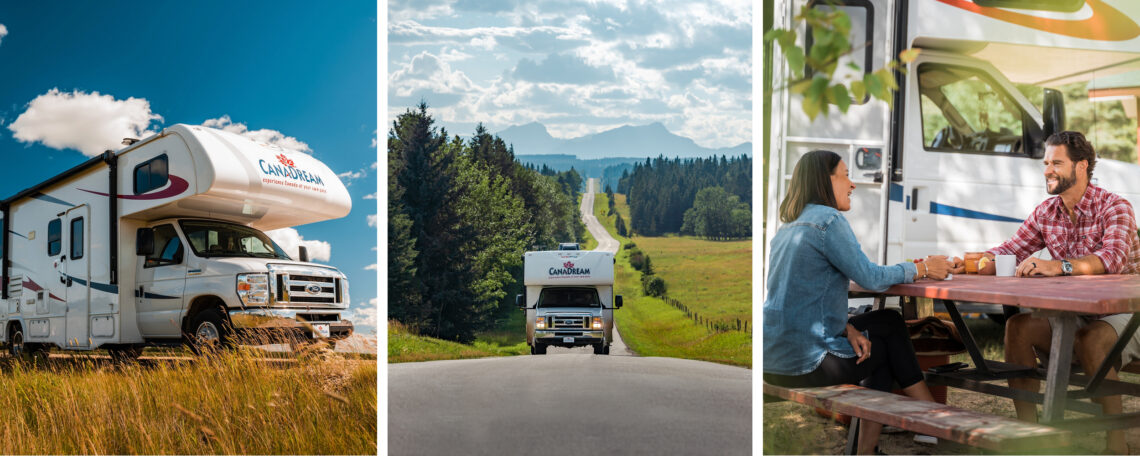 On April 27th, 2023, CanaDream RV will celebrate the launch of a new corporate location just minutes away from Edmonton International Airport. Having had a presence in Edmonton for many years through agency partnerships, the time has come for CanaDream to operate its own corporate location, offering guests more choice of RVs for rental and sales with easy access to the Canadian Rockies and beyond.
The new Edmonton station will present a range of seven RV rental types, offering both rentals and the opportunity to own previously-experienced certified Adventure Ready RVs and will join CanaDream's network of state-of-the-art premises in cities across Canada including Calgary, Vancouver, Toronto, Montreal, Halifax and Whitehorse. With in-house onsite repair and maintenance facilities, CanaDream is proud to own the most modern and well-maintained RV rental fleet in the industry.
"We are delighted to expand our offerings in Edmonton and to welcome new, Edmonton-based CanaDream Cast Members to our growing team." says Klaus Gretzmacher, Vice President Tourism for CanaDream RV. "New CanaDream rental and retail opportunities support our goal to create memorable RV experiences across Canada from coast to coast."
Jennifer Garries, CEO at Leduc, Nisku & Wetaskiwin Chamber of Commerce comments "We are thrilled to welcome Canadream RV to Leduc and look forward to working with them as new Leduc, Nisku & Wetaskiwin Chamber members. They are well known across North America and will attract visitors from near and far, allowing people to experience our vibrant region in a unique way. We look forward to the enrichment they will bring to our dynamic local business and tourism industries."
Edmonton is an ideal home base for a weekend RV adventure or the start of an exciting road-trip offering the most direct route to Jasper National Park and the iconic Icefields Parkway (via Yellowhead Highway, 4hrs drive) as well as easy access to Elk Island National Park and the Beaver Hills Dark Sky Preserve (35 mins drive).
Planning is made easy with CanaDream's Trip Planner Tool and complimentary membership of the CanaDream Club which gives access to more than 1,500 campgrounds, over 2,500 attractions all offering exclusive prices and discounts for every CanaDream guest. Helpful resources like guest guides, how to videos and blog posts make for a seamless experience.
For availability and more information on RV adventures visit www.canadream.com.
Supporting images for media can be accessed here.