Ways to Give Back and Celebrate this Mother's Day with Cause We Care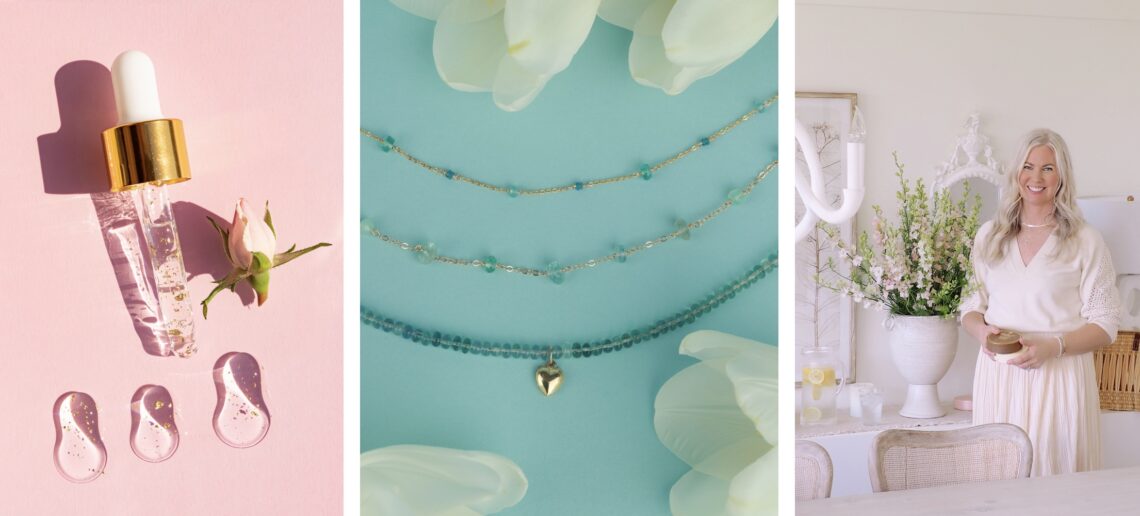 This Mother's Day, Cause We Care Foundation has collaborated with local companies to present meaningful gift options that celebrate motherhood, but that also recognize and support those who are raising their children alone and who are in difficult circumstances. The Vancouver-based, grassroots charity has made it their mission to invest in low-income single mothers and their families, with a goal to help them achieve financial independence and lead the way to brighter futures.
"In BC, the child poverty rate for children in lone-parent families is nearly six times higher than the rate for their counterparts in couple families," says Shannon Newman-Bennet, Cause We Care Foundation's Executive Director. "We are very grateful to all our supporters and retail partners for joining us in raising funds to invest in single mothers this Mother's Day. We know that when access to support and resources is coupled with the resilience, strength and determination of these mothers, families can thrive and achieve security for themselves and their children."
Mother's Day e-cards are available online and we encourage donations in the name of someone special to celebrate her and all mothers this Mother's Day.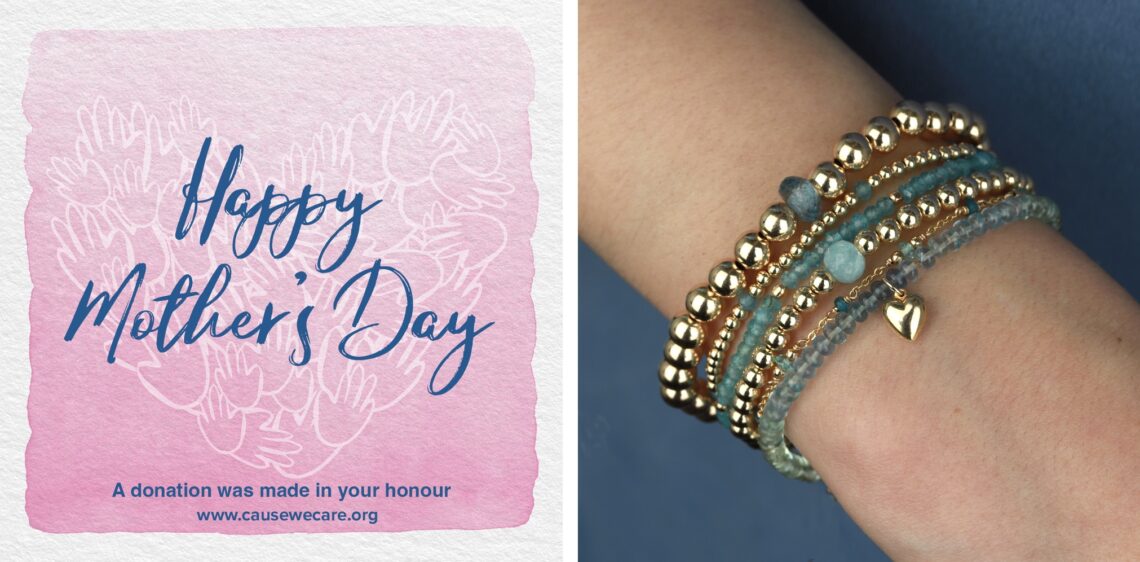 Retail partnership opportunities are as follows:
Blue Ruby Jewellery: A long-standing partner of Cause We Care, Blue Ruby has raised over $1 million over the past ten years to support the Foundation through donating 100% of proceeds from Blue Ruby x Cause We Care collections. The latest spring 2023 collection features locally handcrafted 14k gold filled chains and beads, accented with aquamarine, apatite and fluorite stones, inspired by cool water tones and golden rays of sunshine. The collection features six new bracelets and three new necklaces. Prices range from $75 – $395 and these beautiful pieces can be purchased online and shipped across the country, or picked up in store at Blue Ruby locations and Hills Dry Goods.
The Cross Decor & Design: A partner of Cause We Care since 2017, The Cross Decor & Design offers carefully curated gifts, home decor, furniture, bedding, kitchenware and design services to make homes beautiful. For Mother's Day, the team has handpicked a gorgeous collection of gifts for Mom and is generously matching all customer donations in store and online through their website, doubling the impact of donations. Shop to support Cause We Care Foundation initiatives online or at the Yaletown store from now until May 15th to help fund programs that support single mothers living in poverty in our community.
Tallu & Co: is a Vancouver-based company committed to clean, locally- sourced, sustainable products made in small batches. Their collections include bath oils, meditation rollers, kitchen and linen sprays, hand soaps, and all-natural pet products for dogs, horses, and cats, all formulated from essential oil blends. In honour of Mother's Day, TALLU & Co. will be donating 50% of proceeds from sales of their Rosehip Oil sold between April 24th and May 30th to Cause We Care Foundation. The delightful aroma of rose and peony graces this everyday body, face and hair oil. A perfect gift for all of the moms in your life. Shop online at www.tallu.ca.
Cause We Care supports a variety of initiatives including housing, community grants, essential supply drives, and education and job training for single mothers through the Single Mother's Support Fund. Funds also support the ongoing needs of the families living at YWCA Cause We Care House in Vancouver. Learn more and donate online at www.causewecare.org
Supporting images for media can be accessed HERE.