The Ultimate Canadian Festival Experience is Yours with CanaDream RV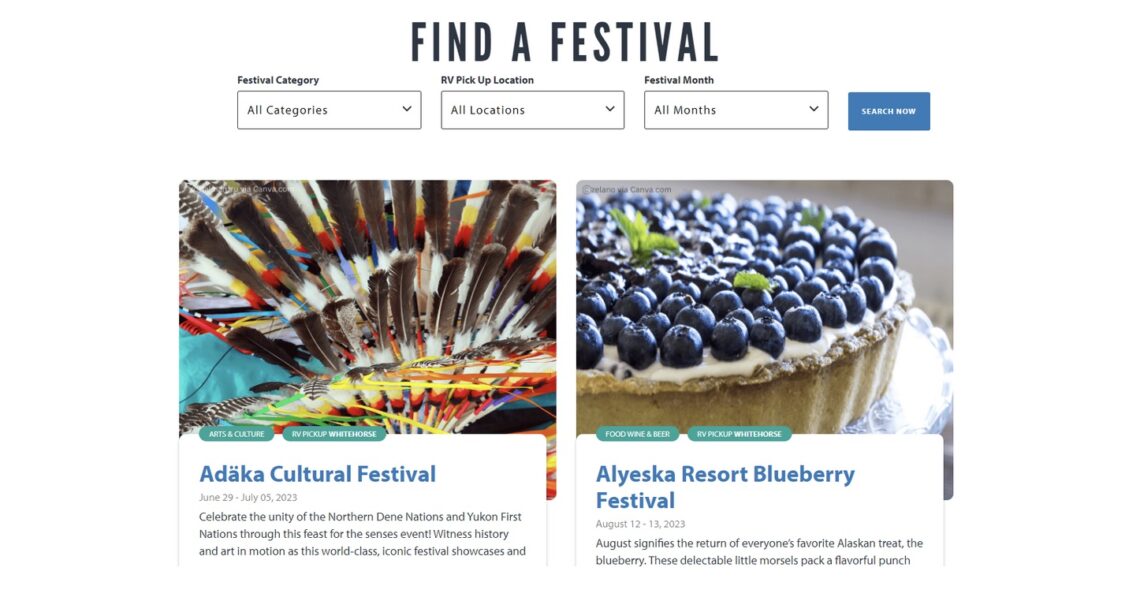 CanaDream is excited to announce the launch of its online Festival Finder to help guests navigate Canada's fabulous festival scene. More than 140 festivals are featured on the website covering a wide range of categories including wellness, culture, food, music, rodeo and family fun. Viewers on CanaDream's Festival Finder can easily search for a festival of their liking by season, location and interest, and then easily book their premium CanaDream festival ready RV through the website.
"Festivals have exploded in popularity over the past few years and it's no wonder why," says Kathryn Munro, Director of International Sales & Marketing for CanaDream. "They bring like-minded people together to celebrate their passions. Whether you're a music lover, art enthusiast, or rodeo fan, there's a festival out there that will cater to your interests and deliver bucket loads of fun. And what better way to experience it all than with a CanaDream RV? Having your own home-base nearby can make the whole festival experience more convenient, comfortable and enjoyable."
CanaDream has taken the guesswork out of festival planning by researching the best events across the country with recommended campgrounds close by. From coast-to-coast, through all seasons, from the Antigonish Highland Games in Halifax to the famed, mid-winter Carnaval De Québec, from BC's Seafood Festival to Kluane Mountain Bluegrass Festival in the Yukon, couples, families or groups can plan the perfect getaway. Choose from seven different vehicle types, with space for between two and seven guests, each with hotel-grade mattresses and linens and thoughtfully-planned kitchens and bathrooms. Alongside the new Festival Finder, the CanaDream Club offers access and discounts at more than 1,500 private campgrounds and valued tourism attraction partners, while CanaDream's handy trip planner tool showcases a range of compelling itineraries, meaning planning an extended trip around the festival experience is simply a breeze.
With over 25 years of experience CanaDream delivers peace of mind with exceptional guest service standards and 24 hour roadside support. Rental and RV Sales locations across Canada, include Vancouver (BC), Calgary and Edmonton (Alberta), Whitehorse (Yukon), Toronto (Ontario), Montreal (Quebec) and Halifax (Nova Scotia) to deliver a complete range of destinations and festivals to explore. 
Supporting images for media can be accessed here.