A CanaDream Summer Awaits – New RVs Added and Serious Savings on Summer Trips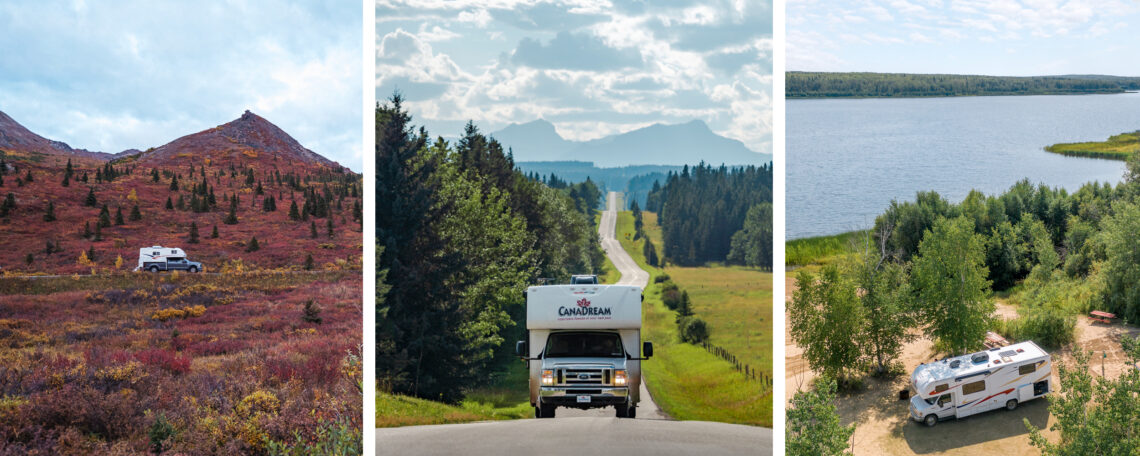 CanaDream RV announces big savings for the summer season with amazing opportunities for fun filled summer adventures from coast to coast, available for a limited time only.
Guests who book six nights or more will receive the first night free and benefit from savings of up to $500 per trip, on a choice of vehicle types, valid for pick up at all seven CanaDream stations, subject to availability. Booking a last minute summer getaway or a bucket-list trip now delivers exceptional value with an extra free night courtesy of CanaDream RV.
Scenic summertime escapes are endless with an RV vacation: visit far away friends, explore somewhere new or go off the roads most traveled to far flung locations. Take a scenic trip along the coastal shores of Cape Breton's Cabot Trail, marvel at the glimmering fjords of Quebec, visit the Okanagan Valley for wine touring and and take a dip in the wonderfully warm Osoyoos Lake, or relax in Muskoka's cottage country. Adventures abound and the options are limitless.
CanaDream RVs provide comfortable surroundings, fully equipped kitchens and bathrooms and hotel grade mattresses and linens; the perfect cottage-on-wheels for a summer vacation. Pack up the family or, gather your group and head to the wide open spaces and Rocky Mountains of Wyoming or Montana, head south-bound to Walt Disney World Resort in Florida, or take in a music or cultural festival with the help of CanaDream's brand new Festival Guide. Explore at your own pace and in your own moveable space: hiking, biking, fishing and remote destinations are all accessible and affordable with CanaDream.
Vehicle types include the nimble Maxi Travel Campers (TCA) perfect for couples, to the sleek Super Van Camper (SVC) for families, and the Maxi Plus Motorhome (MHX), comfortably sleeping seven guests, ideal for road-trips with friends or extended families.
Worried about summer campsite availability? The CanaDream Club offers access to more than 500 private campgrounds, many still with space for the summer, as well as offers and discounts from 1,800 valued tourism and attraction partners while CanaDream's handy trip planner tool showcases a range of compelling itineraries that make trip planning a breeze. 
Supporting images for media can be accessed here.